Swine Information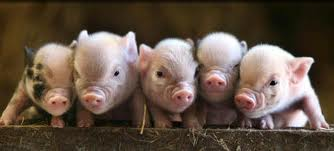 Swine Import Requirements for SC
USDA National Animal Health Monitoring and Surveillance (NAHMS)  -  NAHMS conducts national studies on the health, management and production of US domestic livestock and poultry populations and offers information about US swine here.
Biosecurity for Swine -This is an older reference but offers a helpful step-by-step approach to creating a biosecurity plan for your farm. 
The Pork Board provides biosecurity protocols for prevention of PEDV.
SWINE DISEASES - CULPH Animal Health Programs staff will post news items and fact sheets about important swine diseases when they are in the news. Links to other valuable resources are listed below under 'Resources for….'.
INFORMATION FOR SWINE EXHIBITIONS
RESOURCES for Swine Disease Information - The following links lead to excellent resources for information about swine diseases.