Alternative Break Program
What is the Alternative Break Program?  
Clemson University's Alternative Break Program provides a unique opportunity for students to join fellow Tigers to participate in service! During this experience, you will have the opportunity to learn about social issues, serve with community agencies in new communities and grow in their leadership and active citizenship. This is the perfect opportunity to make your break count, see new places and meet new friends!
Who can participate in Alternative Break Program?  
Any undergraduate student enrolled at Clemson University can sign up for an Alternative Break trip! Information on how to become involved will be provided here and through our social media page! Registration is first come, first served until the spots are filled. If you have any questions please contact Meredith McDevitt.
When are the Alternative Break Trips?  
Traditionally, there are three alternative break trips planned within the academic year:  
Fall Break (5 day commitment) 

 

Winter Break (7 day commitment) 

 

Spring Break (

7 day

 commitment) 

Where do you go on an Alternative Break Trip?  
Locations can vary from year to year! Previous trips have included Charleston, South Carolina;  Atlanta, Georgia; Memphis, Tennessee; New Orleans, Louisiana; The Dominican Republic, and many more.  
2023-2024 Trips 
Fall 2023 alternative break trips will be announced later this summer.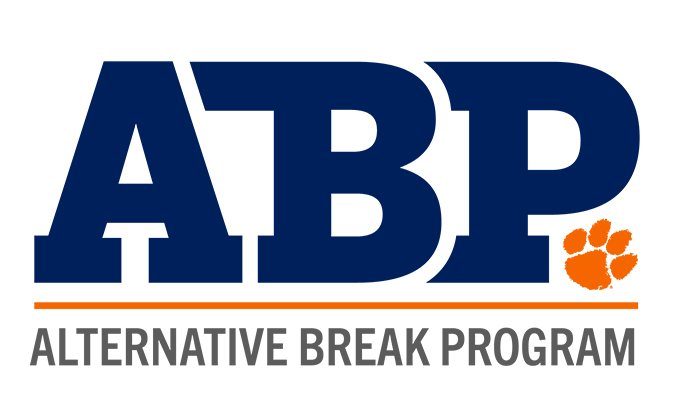 Center for Student Leadership and Engagement
Center for Student Leadership and Engagement | 300 Sirrine Hall, 515 Calhoun Dr, Clemson, SC 29634