Student Organization Consultants
The student organization consultants are trained employees who can help students develop along the full pathway of involvement: from getting involved at Clemson with many opportunities including student organizations to graduation!  The consultants have many skills that can assist your student organization and your own leadership development.
The consultants can also help students start a new organization or re-activate an inactive one!  Once you become a leader in student organizations, the consultants can help you develop your leadership skills, as well as transition plans for creating a sustainable plan for success for your student organization.  When you look to leave Clemson, our student organization consultants can help you identify and reflect on transferable skills that will help you in your journey after Clemson.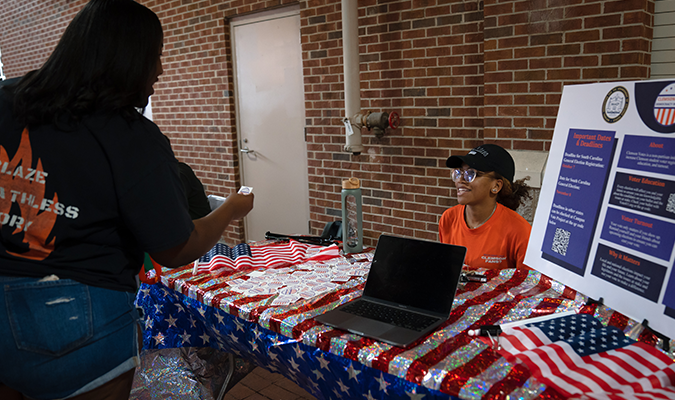 Meet with the Student Organization Consultants
Our consultations are just 30 minutes and can be held over the phone or through video calls.  In-person consultations may return in the fall. Schedule a consultation today!
Getting involved at Clemson
Registering New/Inactive Student Organizations
Developing Your Student Organization
Humans of Clemson - Consultant Site Visit
Student Organization Resource Library
The consultants also author helpful guides & create videos to explain policies, share resources at Clemson and in the community, and help with crucial organization tasks like registration, service, leadership development, transitions, and more.  If you can't find your answer in the library, email us.
Center for Student Leadership and Engagement
Center for Student Leadership and Engagement | 300 Sirrine Hall, 515 Calhoun Dr, Clemson, SC 29634