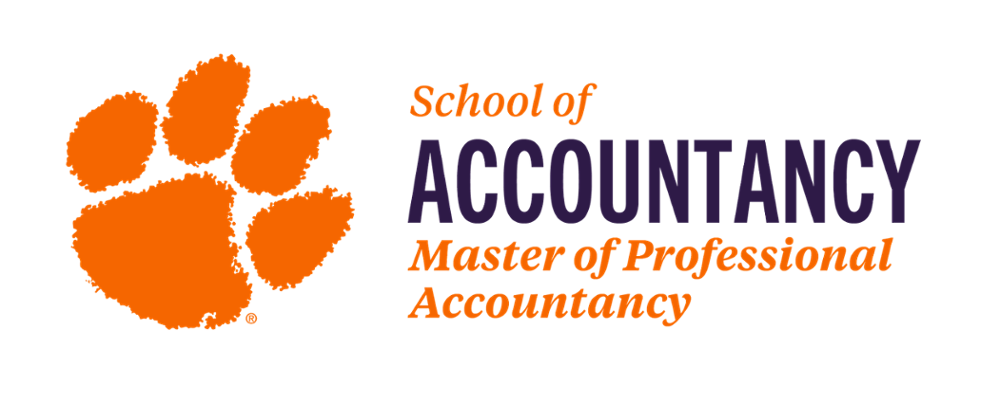 MPAcc Program Overview
The Master of Professional Accountancy (MPAcc) program is a one-year, 30-hour master's program with an integrated CPA review. The program is designed to provide students a challenging experience in graduate business education in preparation for successful careers in public and private accounting. The program focuses on students who want to obtain certification as a Certified Public Accountant.
Integrated CPA Review
Unlike most programs where students take all their coursework in the fall and spring semesters and are left to deal with the CPA exam on their own in the summer, we strategically spread our coursework out over the fall, spring and summer sessions allowing our student cohort group to take each of the four sections of the Becker CPA review during the program. The intent is for our students to immediately sit for each part of the CPA exam as they complete the respective section of review.1 We believe this structure provides the students with not only the technical and critical thinking skills they need via our coursework, but the support of a structured CPA review that is taken with a supportive cohort of students all working toward the goal of passing the CPA exam.
Jump Start Your Degree
Our combined Bachelor's-to-Master's degree program in accounting allows a Clemson Undergraduate to get ahead of the game on a graduate degree. A Clemson undergraduate can take up to 12 hours of graduate credit that counts toward both your bachelor's and master's degrees in accounting. View the Bachelor's-to-Master's Degree Program Summary.

Downtown Greenville Location
The MPAcc program is located in Greenville SC, the business hub of Upstate South Carolina. All MPAcc courses are held in the Greenville ONE building located on Main Street putting you in the heart of a vibrant community surrounded by businesses, restaurants, plentiful parking and beautiful green spaces that provide a perfect work-life balance for working professionals and adult students.
---
1Each state sets forth standards required to be eligible to take the CPA exam and apply for licensure or certification as a CPA. While this program was designed with consideration for the standards proposed by the National Association of State Boards of Accountancy (NASBA®), Clemson University cannot, and will not, provide any assurance that completion of this program will allow a successful student to qualify within the student's specific jurisdiction. Potential applicants should check with the appropriate organization within their jurisdiction to determine if this program, combined with their undergraduate degree and any other specific criteria, meets the requirements to qualify for examination/licensure in that specific jurisdiction. States frequently change their requirements for examination/licensure. There is no assurance that at the time of degree completion the specific jurisdiction's requirements will be consistent with the requirements at the time of admission.
School of Accountancy
School of Accountancy | 424 Wilbur O. and Ann Powers Hall, Clemson, S.C. 29634