Improving Design
The Human Systems Integration Laboratory (HSIL) is located on the third floor of the 100,000-square-foot Fluor Daniel Engineering Innovation Building at the main campus in Clemson. The mission of HSIL is to improve the design of human-computer systems. Our goal is to enable people to use these systems to carry out their activities productively. The research ranges from cybersecurity and advanced manufacturing to remote learning and telemedicine.
The HSIL involves both undergraduate and graduate students in its research and development activities. Several students have been selected for top honors, including department- and college-level undergraduate research awards and highly competitive scholarships, including the U.S. Department of Defense SMART Scholarship.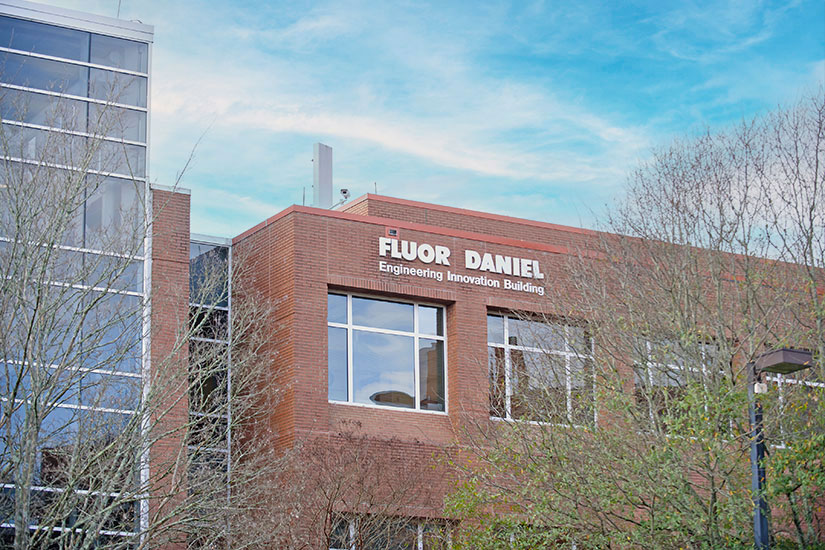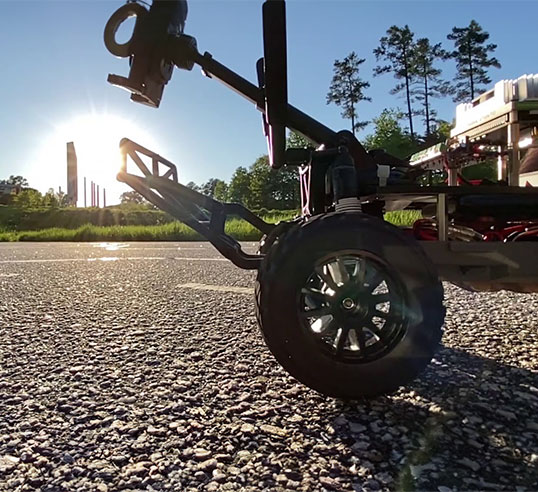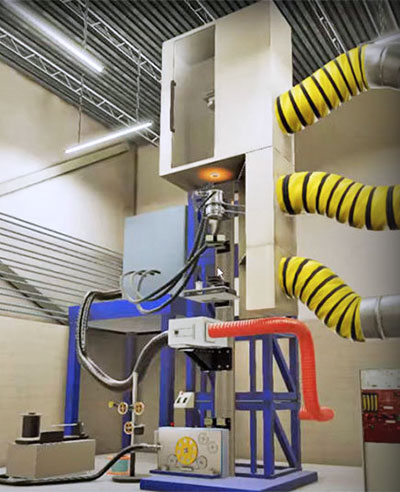 Applications & Methodologies
Funded by various federal and private sources, the laboratory applies user-centered design methodologies to develop and refine human-computer systems for a variety of applications within the production and service sectors, including information and knowledge management, collaborative engineering design, quality and process improvement, and education and training. Deliverables from the research are used to provide client-specific solutions and are also integrated into the classroom to enhance the student experience.
Research Projects
Software & Simulators
User-Centered Design | Elevating Research
Preparing Technological Talent
Building the next generation of a highly skilled technical workforce
Building on CA2VES, a new project called A2 will continue bringing industry and educational partners together to develop, disseminate, and curate e-learning tools to improve education and training and provide nationwide access to A2 manufacturing industries. The courses, which include several virtual reality simulations, help teach everything from professionalism and teamwork to laser beam machining and computer-aided maintenance. EducateWorkforce.com has reached 50,000 users in 49 states and the District of Columbia since launching in 2012.
While still addressing the challenging nexus of education and underrepresentation, this modified collective impact approach extends the use of e-learning to support engaged stakeholders who can then educate a diverse and proficiently skilled A2 workforce.
"Industries continue to evolve, especially as they advance into Industry 5.0, and they need a qualified workforce with technical skills," she said. "A2 will play a critical role in creating the talent with these skills, helping support advanced manufacturers in South Carolina and across the country."

Angie Leidinger

Vice President for External Affairs

Clemson University
Closing the Education Gap
Manufacturing light-based technologies
Students and technologists across the country have a new and interactive way to learn about manufacturing the light-based technologies crucial for a host of next-generation products and services, including high-speed wireless networks. The experience will be designed to teach students about photonics manufacturing but not in the traditional book-and-lecture format. Students will learn in online "modules" that incorporate virtual reality, augmented reality, videos and programs that teach but, in some cases, feel like video games.
Researchers expect their approach to make complex topics in photonics manufacturing more accessible to a broader range of students than if they had to learn solely by sitting in classrooms.
"This program is an innovative way to equip the workforce of tomorrow with the skills needed to succeed. Our unique confluence of expertise and infrastructure will help provide industry with a deep, diverse pool of workers ready for jobs in photonics manufacturing. "

Mark Johnson

Director

Clemson University Center for Advanced Manufacturing
Workforce Development Initiative
Virtual-reality simulation for underwater vehicle
Two centers and a nonprofit that are part of the National Science Foundation's Advanced Technological Education (ATE) community have created a virtual-reality simulation of an underwater remotely operated vehicle that will debut this summer in a global competition.
In the simulation, a remotely operated vehicle maneuvers through a South Pacific coral reef, hunting for the crown-of-thorns sea stars, marine invertebrates covered with long, poisonous spikes. When the pilot finds a sea star, an injector extends from the vehicle's arm and zaps the creature. The simulation will give pilots a chance to practice their skills.
With continued growth in our student body, staff and faculty, top-notch educational facilities in Freeman Hall, and interdisciplinary research opportunities that its faculty have secured, IE has become a premier destination for students and researchers worldwide.
"Our latest virtual reality simulation was designed to support the MATE ROV Competition and to help educate students on how to operate a remotely operated underwater vehicle. Our partners with the National Center for Autonomous Technologies and MATE Inspiration for Innovation are providing invaluable support for this successful project."

Kapil Chalil Madathil

Director of Technology, Clemson University Center for Workforce Development
Ambulance-based Telemedicine for Stroke Care
Task, Usability, and Error Analyses
Although there are multiple variations of strokes, ischemic strokes make up 87% of stroke occurrences. Following a CT scan to confirm the absence of brain bleeding, Thrombolytic therapy using tissue plasminogen activator (t-PA) is one of the most successful treatments for stroke care. But, it must be administered within 3 hours of stroke symptom onset to be effective.
The utilization of telemedicine platforms en route to the hospital allows on-site paramedics to partner with nurses who regulate documentation and procedural steps and neurologists who lead the diagnosis processes. In this way, the instigation of treatment can occur either in ambulances or in a streamlined manner upon the patient's arrival at the hospital.