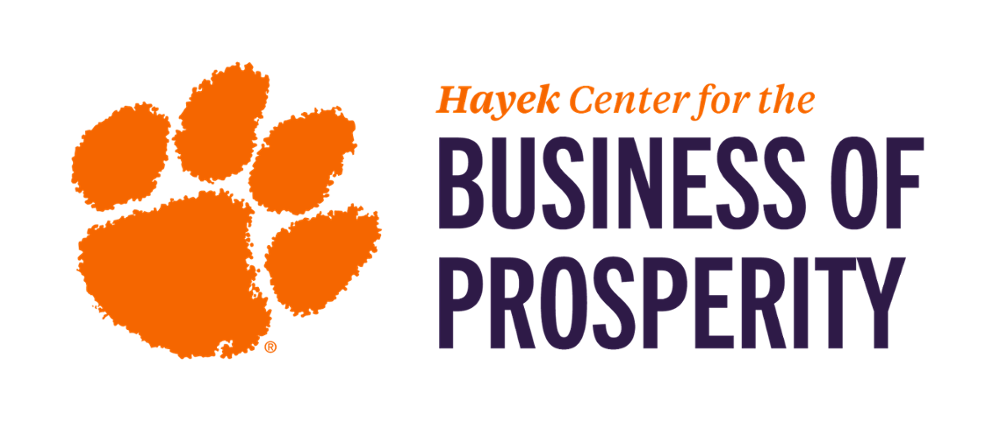 About Us
Mission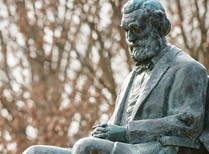 Inspired by The Will of Mr. Thomas Green Clemson and the philosophies of Nobel Prize-winning economist Friedrich Hayek, the Hayek Center serves as a physical and intellectual hub for business students and faculty at Clemson University. Through scholarship, outreach, and undergraduate education, the Hayek Center advances voluntary exchange and competition in the marketplace as the means of expanding prosperity.
Founding
At its April 2018 meeting, Clemson University's Board of Trustees voted unanimously to approve the founding of the Hayek Center for the Business of Prosperity. The Hayek Center supports research and teaching that explores critical questions surrounding the role of business as a means of improving the human condition. The center is named for Nobel Prize-winning economist Friedrich Hayek.
F. A. Hayek
Friedrich Hayek was an Austrian and British economist and philosopher who won the 1974 Nobel Memorial Prize in Economic Sciences for his "...penetrating analysis of the interdependence of economic, social, and institutional phenomena." His scholarship uncovered how changing market prices communicate information and thus create social coordination without central planning.
Students

Check out our "Students" page to learn more about how the Hayek Center is helping students succeed and encouraging scholarship. Examples of our commitment to showing undergraduate students the goodness of business are:
Civil Discourse Project
Visiting Lectures
HERO Prize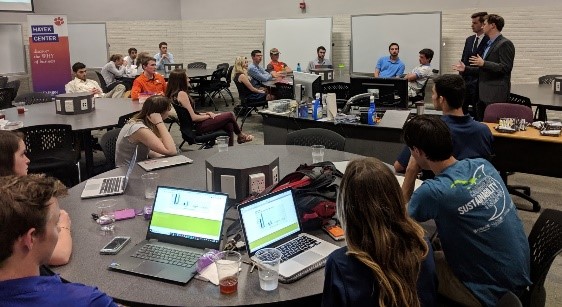 Research
View our "Research" page to learn more about how the Hayek Center supports multiple research initiatives including Labor Markets and Public Policy and Fellows Research Projects.
Hayek Center for the Business of Prosperity
Hayek Center for the Business of Prosperity | 309B Wilbur O. and Ann Powers Hall, 225 Walter T. Cox Blvd., Clemson, S.C., 29634