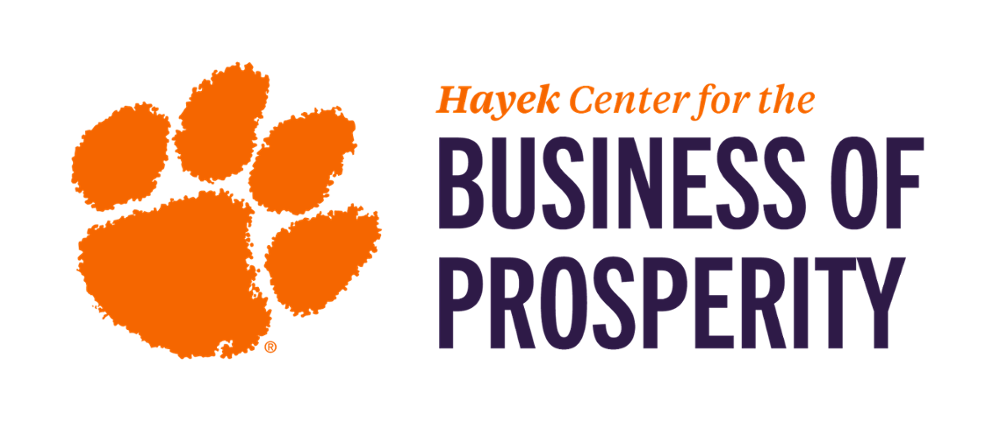 People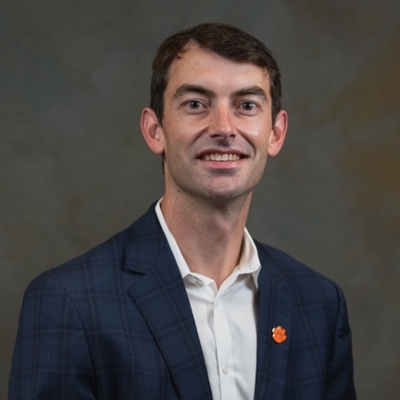 Reed Watson - Director
Reed Watson is the Director of the Hayek Center for the Business of Prosperity at Clemson University and Professor of Practice in the John E. Walker Department of Economics. He earned law and economics degrees from Duke University (J.D., M.A., 2008) and an undergraduate degree from Clemson University (B.S., 2004). His research explores the economics of natural resource management, focusing particularly on the legal institutions governing public lands, water and wildlife resources. Prior to joining Clemson, Watson was executive director of the Property and Environment Research Center in Bozeman, Montana.
Fellows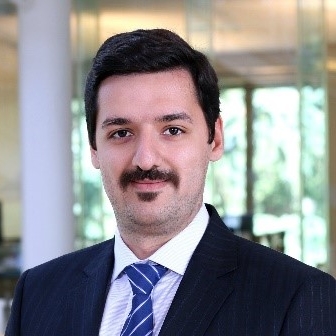 Arash Dayani
Arash Dayani joined the Department of Finance in the Wilbur O. and Ann Powers College of Business at Clemson University in 2020. He earned his Ph.D. in Finance at the University of Oregon. Prior to his Ph.D., Arash received an M.S. degree in Financial Engineering and a B.S. degree in Industrial Engineering at Amirkabir University of Technology in Iran. His primary research interests are empirical corporate finance and asset management. Arash's dissertation investigates the effect of patent trolls on the market for the acquisition of small firms by exploiting the adoption of state-level anti-patent troll laws in 35 states.
Jorge Luis García
Jorge Luis García is an applied microeconomist at the John E. Walker Department of Economics at Clemson University. He is also a visiting research fellow at Duke University's Social Science Research Institute, a Quintiles Fellow at the Schaeffer Center for Health Policy and Economics of the University of Southern California, and a member of the Early Childhood Interventions Network of the Human Capital and Economic Opportunity (HCEO) working group. His research aims to understand the institutions and economic behaviors that contribute to socioeconomic inequality. His research aims to have one commonality: careful data analysis. That is, understanding each feature of the data-generating process, producing summary statistics that motivate the economic question at hand, using appropriate microeconomic tools for data analysis, following the economic fundamentals to which the data speak, and interpreting the results in terms of social policy evaluation and design. View the list of links to his published and working papers here.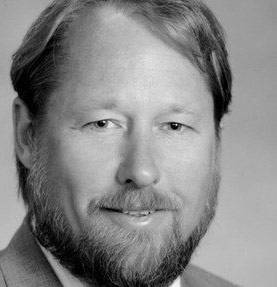 Brad Hobbs
Bradley K. Hobbs is a Clinical Professor at Clemson University. He was previously the BB&T Distinguished Professor of Free Enterprise at Florida Gulf Coast University for 19 years and was the sole founding faculty member of the economics department at that institution. He earned his undergraduate degree in history (1983) and then his Ph.D. in economics from Florida State University (1991). He has taught or directed seminars for a number of national organizations including the Foundation for Teaching Economics (FTE), the Foundation for Economic Education (FEE), The Institute for Humane Studies (IHS), and The Liberty Fund. Professor Hobbs was invited to Clemson University as the F.A. Hayek Visiting Scholar in the Clemson Institute for the Study of Capitalism (CISC) for a Visiting Appointment in 2012-13. He serves as a Research Fellow at the James Madison Institute in Tallahassee, Florida and on the Board as the Academic Advisor for The Bastiat Society in Columbia, South Carolina. Professor Hobbs is a Past President of the Association of Private Enterprise Education and a long-time member of the Mont Pelerin Society.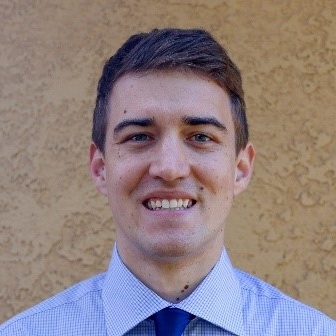 Jonathan Leganza
Jonathan M. Leganza is an Assistant Professor of Economics in the John E. Walker Department of Economics at Clemson University. He received his Ph.D. in economics from the University of California San Diego in 2021, his B.A. in economics from Indiana University in 2015 and his B.S. in mathematics from Indiana University in 2015. His primary fields of interest are public finance, labor economics and health economics. He is especially interested in the economics of aging, and he studies topics related to retirement, social security policy, and Medicare policy. His most recent research focuses on how public pension programs influence private savings and joint retirement decisions of couples.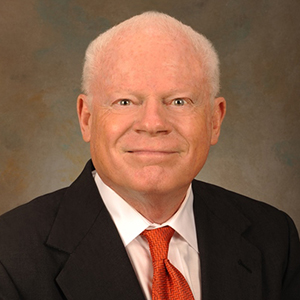 Bobby McCormick
Bobby graduated Clemson University, combined with a two-year interruption for military service as 1LT in the U.S. Army. He earned his Ph.D. in Economics from Texas A&M University in 1978. He has held appointments at the University of Rochester, Virginia Tech, Universidad Francisco Marroquin (Guatemala), CIMBA (Asolo Italy) and Clemson University. He was named BB&T Scholar and Director of the BB&T Center for Economic Education at Clemson. In 2002, he was recognized as Senior Fellow at Property Environment Economy Research Center in Bozeman, MT. Bobby has won several Clemson University teaching awards, including The Prince Innovative Teacher of the Year (1998), the Alumni Professor of the Year (2000), the MBA Professor of the Year (several occasions) and the National Scholars Mentor Award (2004 and 2006). He has served as a consultant to a number of U.S. and foreign governmental agencies, the U.S. Congress and several state legislatures. Bobby is currently an associate editor of the Journal of Corporate Finance and previously the Southern Economic Journal.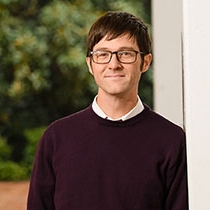 Patrick Warren
Patrick Warren is an Associate Professor of Economics who has been at Clemson since 2008. Before coming to Clemson, he studied at MIT, earning a Ph.D. in Economics (2008), and an undergraduate degree from the South Carolina Honors College (BArSc, 2001). Warren's research investigates the operation of organizations in the economy - for-profit and non-profit firms, bureaucracies, political parties and armies. He has written numerous peer-reviewed articles in top economics and law journals and currently serves as an associate editor of the Public Finance Review. He has served on the board of the Society for Institutional and Organizational Economics, been a visiting associate professor at Northwestern University and a visiting scholar at the RAND Corporation. At Clemson, he has served on the Honors College Oversight Board, the University Research Grants Committee and is a member of the second class of the President's Leadership Institute. He has served on the Faculty Senate since the fall of 2017, representing the Wilbur O. and Ann Powers College of Business.
Hayek Center for the Business of Prosperity
Hayek Center for the Business of Prosperity | 309B Wilbur O. and Ann Powers Hall, 225 Walter T. Cox Blvd., Clemson, S.C., 29634