Robust Testing Expansion
The REDDI Lab is home to Clemson University's first high complexity Clinical Laboratory Improvement Amendments (CLIA) certified facility (ID: 42D2193465).
Established in Fall 2020, the Clemson University Research and Education in Disease Diagnosis and Intervention (REDDI) Lab was founded by Dr. Delphine Dean in response to the COVID-19 global pandemic. The REDDI Lab began as an internal operation offering testing exclusively for Clemson University faculty, staff, and students, with a testing capacity of 200 daily tests in September 2020.
However, a massive expansion in December 2020 increased capacity to 9,000 PCR saliva tests per day. This expansion, funded through a $6.9M commitment from the State of South Carolina, includes free community testing capabilities.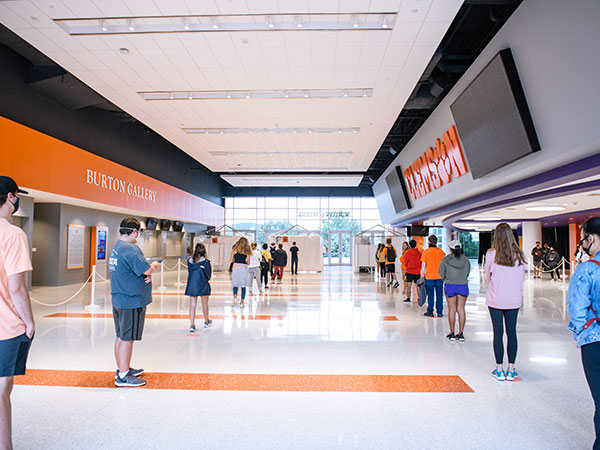 Cutting-Edge Solution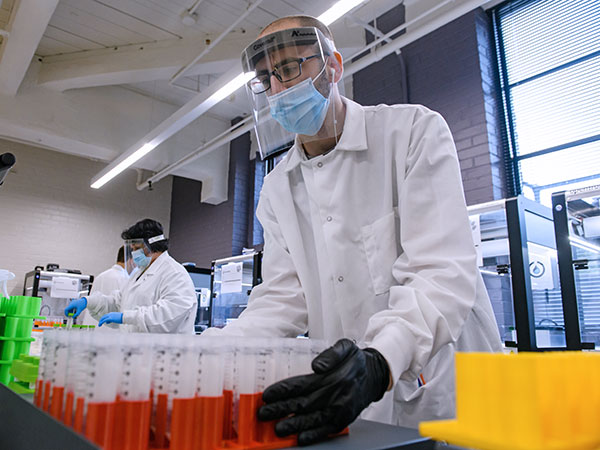 Clemson Continues to Lead
The University received $6.9 million through the State to assist in developing and expanding the CLIA Lab. The expansion is a multidisciplinary, University-wide effort to create a lab that is a cutting-edge solution to help fight COVID-19. This funding assists in the immediate needs related to COVID and positions Clemson and the State of South Carolina to be a leader in competitive health-related research grants in the future.
The REDDI lab is ready to look past the COVID-19 pandemic and tackle new and existing challenges at the local and global levels.
Mission and Goals
The mission of the REDDI Lab is to operate as a high complexity public health laboratory for upstate South Carolina and design and produce deployable diagnostics, therapeutics, and screening systems for remote communities.
To expand upon the mission, the lab seeks to provide regular, rapid testing of Clemson faculty, staff, and students and collaborate with DHEC to expand and facilitate rapid testing availability for the entire Upstate community and other institutions of higher education throughout the State.
Supporting COVID Research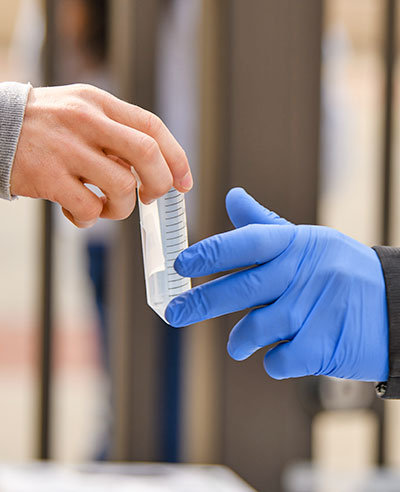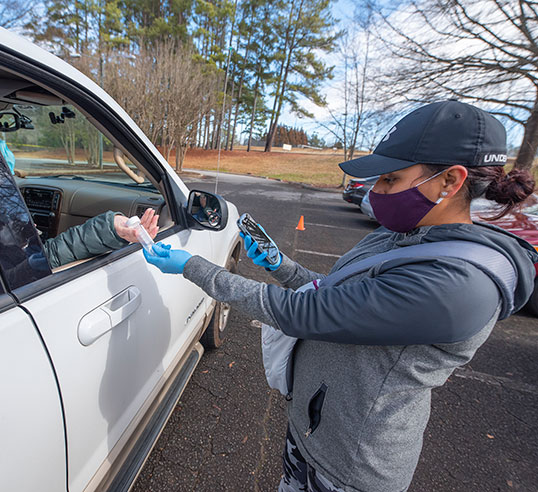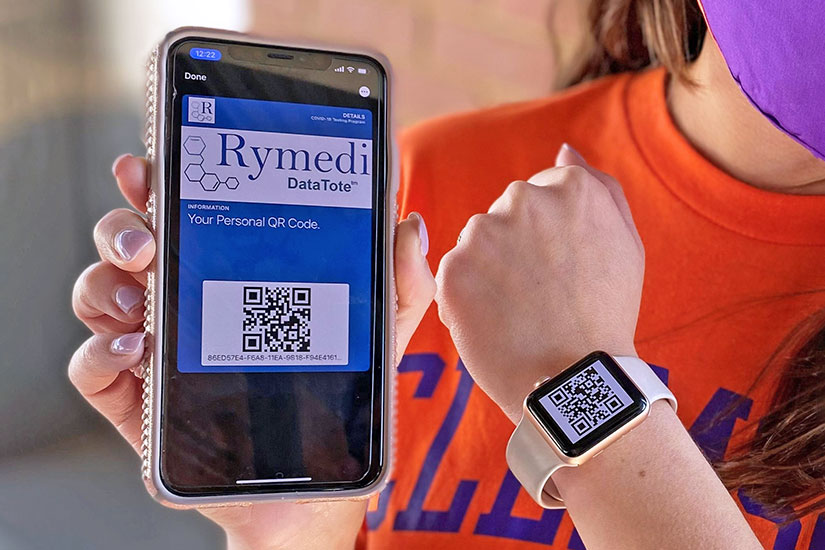 Rymedi Partnership
Testing and Vaccine Management
The REDDI Lab partners with Rymedi, a workflow management system based in Greenville, SC. Rymedi's Connected Healthcare Platform allows monitoring, reporting, and assessment in one location, reducing the number of practitioners necessary to perform wide-scale community monitoring. Their databases are HIPAA/GDPR compliant, providing for a productive and secure system. The partnership helped greatly reduce the number of positive cases of COVID-19 on campus due to the speed and ease of the weekly testing.
Clemson University & Rymedi