Meet Our Team
The REDDI Lab is composed of over 60 talented individuals who have contributed to the development of diagnostic tests that allow for rapid and expanded testing of the SARS-CoV-2 virus. In addition to advancements in tests, students receive training in clinical lab sciences that traditionally have not been available at Clemson, providing a valuable educational tool.
Award-winning researchers helm the lab, providing leadership and guidance to undergraduate and graduate students. A full team directory is available.
Leadership Profiles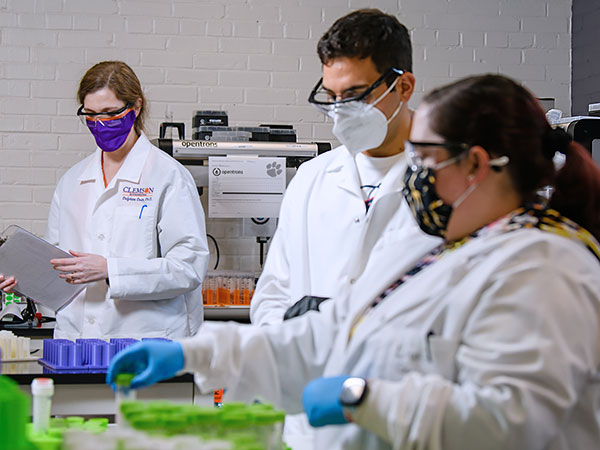 Leadership
Michael Friez
Dr. Friez is the Director of the Diagnostic Laboratories, located at the Greenwood Genetic Center. His primary duties as Director are to supervise the diverse genetic testing activities within the lab.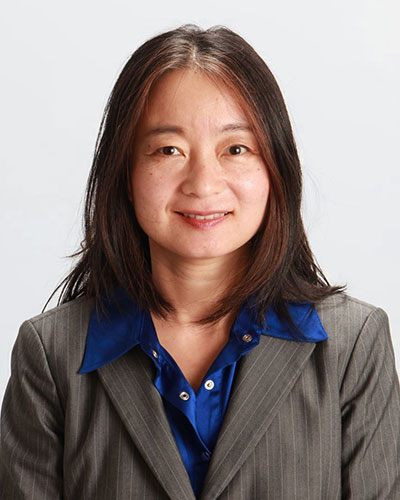 Congyue Peng
Dr. Peng is a Research Assistant Professor and a technical supervisor of the REDDI Development Laboratory, located in Sirrine Hall.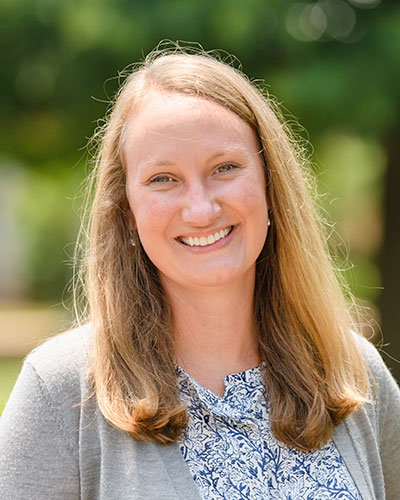 Lesslie Pekarek
Dr. Pekarek is the director of medical services at Redfern Health Center. She oversees Redfern's staff of physicians, nurse practitioners, as well as laboratory and radiology services.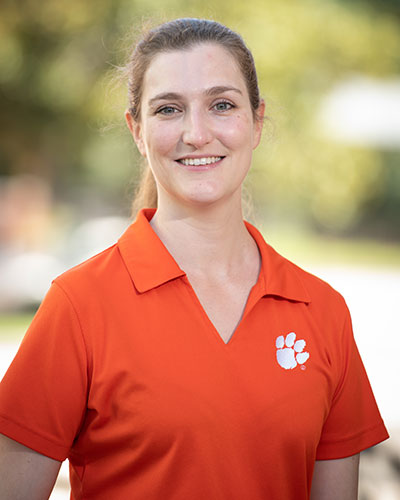 Dr. Delphine Dean is the Ron and Jane Lindsay Family Innovation Professor of Bioengineering at Clemson University. Dr. Dean's Multiscale Bioelectromechanics Lab leads a wide range of studies focused on understanding mechanics and interactions of biological systems across length scales and instrumentation and device design. Dr. Dean currently leads several studies to understand how the nanoscale structures and low-dose ionizing radiation affect cells and tissues. In addition, she works on translational design projects aimed at creating novel medical devices, sensors, and instrumentation for resource-poor settings.
Over the last 10 years, she has led several research and design project teams with collaborators in Tanzania and India to design novel medical devices and diagnostics for low-resource clinical settings. She is committed to helping develop new technologies to help low-income and rural patients monitor their health and better connect them to health providers.
Dr. Dean is the director of the Center for Innovative Medical Devices and Sensors and the new Research Education in Disease Diagnosis and Intervention (REDDI) Lab, which includes Clemson's only CLIA certified high complexity diagnostic laboratory. The REDDI Lab runs all of Clemson University surveillance COVID testing and provides COVID testing for the surrounding Upstate South Carolina community; the lab typically runs over 20,000 saliva RT-PCR diagnostic tests per week.
Dr. Michael Friez is board certified by the American Board of Medical Genetics. Following his graduate training, he began working at the Greenwood Genetic Center to pursue fellowship training in Medical Genetics. After completing his fellowship training and gaining valuable experience in the field, Dr. Friez assumed the Director of the Molecular Diagnostic Laboratory position. In 2008, Dr. Friez was named Director of the Diagnostic Laboratories. His primary duties as Director are to supervise the diverse genetic testing activities the laboratory has developed since its inception. Diagnostic protocols for testing a variety of conditions related to intellectual disabilities, muscular dystrophies, skeletal dysplasias, and other adult-onset genetic conditions are utilized on a daily basis.
In addition, Dr. Friez is involved in assisting several of the research projects based in the JC Self Research Institute. While keeping his focus on the diagnostic arena Dr. Friez also feels very strongly about maintaining a close link with his research-based colleagues at GGC. Regarding this link, Dr. Friez says, "GGC is a perfect example of why scientific research and diagnostic testing will forever be united; one without the other is not a complete story."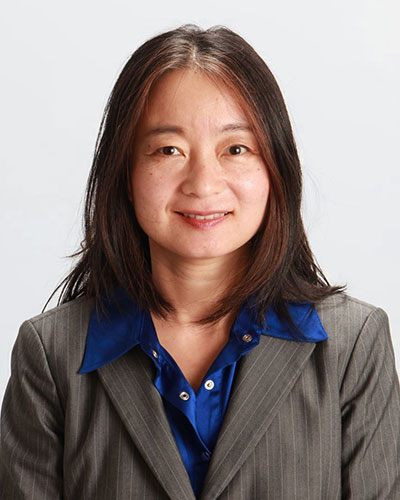 Dr. Congyue Peng received her Ph.D. in the Department of Genetics and Biochemistry from Clemson University. A strong advocate of interdisciplinary research and education, she is involved in building a competitive curriculum to advance disease diagnosis and intervention for students and scholars with a background in science, engineering, and health care. Her goal is to use state-of-the-art techniques from these fields to advance the detection of pathogens and the biomarkers associated with certain diseases while exploring disease treatment methods that improve patients' quality of life.
In addition, Dr. Peng provides technical guidance for the CLIA certified clinical testing lab, oversees CLIA certification, is part of the Center for Innovative Medical Devices and Sensors, and serves in the steering committee of establishing a medical laboratory-related education program. Peng was a 2019 Clemson University Core Incentivized Access program (CU-CIA) Award Recipient, a grant funded by the Division of Research to increase research activities at Clemson University. She is a proud tiger alumna with a strong belief in giving back to the community. She has been described as "A committed woman who solves problems with ingenuity."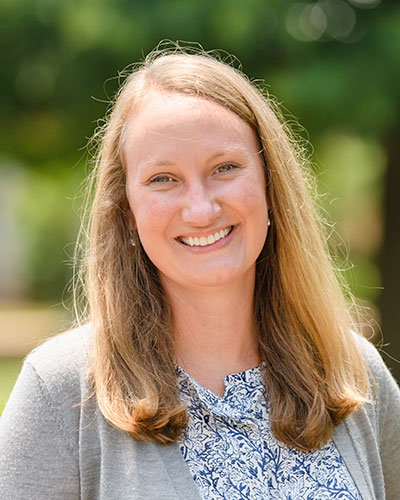 Dr. Lesslie Pekarek is board certified by the American Board of Family Medicine. After graduating from Clemson with an undergraduate degree in microbiology, she earned her M.D. from the Medical University of South Carolina (MUSC) in 2007. Pekarek joined the Clemson University Student Health Services team in 2016 after spending nearly six years as a family physician at Baptist Easley Hospital. In November 2019 she had earned a full-time appointment as director of medical services at Redfern Health Center. In addition to caring for students, Pekarek oversees Redfern's staff of physicians, nurse practitioners, as well as laboratory and radiology services.
After more than a year serving in an interim capacity — which entailed newly assumed administrative responsibilities in addition to seeing a full patient load as a staff physician — she was looking forward to expanding her reach to other areas of the Clemson University campus. She has served as a clinical consultant for the Research and Education in Disease Diagnosis and Intervention (REDDI) lab, key to Clemson's aggressive approach to COVID-19 testing. She has worked intensely with the South Carolina Department of Health and Environmental Control (DHEC) on isolation and quarantine requirements for COVID-positive patients and close contacts.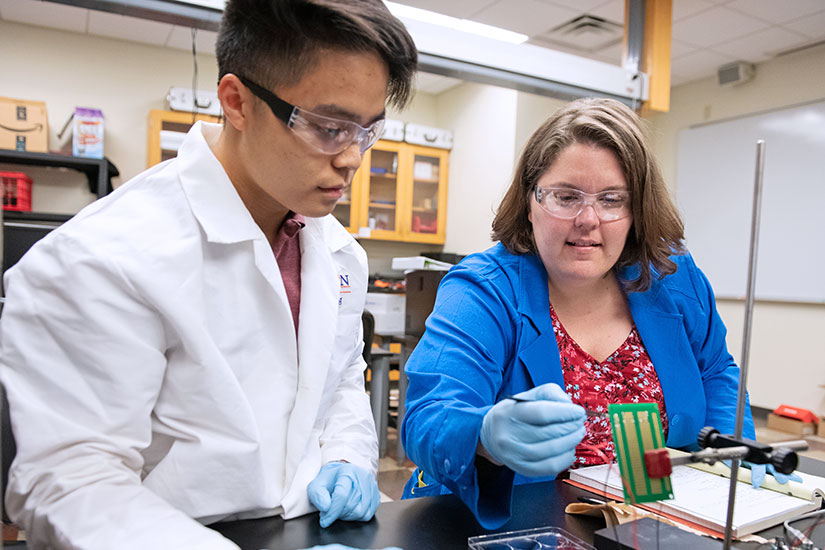 Melissa McCullough
In Memoriam
Shortly after enrolling in college, Melissa McCullough enlisted in the Navy as an electronics technician, one of the more complex training offered. After her time in the military and later as an engineering contractor, McCullough came to Clemson University as a lab manager and a Ph.D. student. In 2019, She was among 60 U.S. service members, veterans, and military spouses named to the 11th class of Tillman Scholars. Melissa always worked to help people. Her doctoral work focused on making healthcare more accessible for broad populations here in the U.S. and abroad. She was constantly working to train and educate up-and-coming engineers. Melissa helped set up and optimize the REDDI lab facilities to grow and handle the large testing loads. Melissa passed away from metastatic breast cancer on October 18, 2021. She will be remembered for her enthusiasm and energy that she brought to all her projects and for her legacy of teaching and training.