Meet the First Lady, Beth Clements
The effervescent first lady of Clemson University and better half of President Jim Clements, Beth is the proud mother of four children and three bonus children: Tyler and daughter-in-law Margot, Hannah and son-in-law Max Kinser, Maggie and son-in-law Tanner Coombs, and Grace who is a sophomore in ClemsonLIFE.
Beth is the doting grandmother to Cannon and Ronan Coombs, Eliza Clements, Eva Kinser, and is excited to welcome another grandchild this summer.
Through Grace's special needs, Beth found her true passion in helping people who learn differently achieve inclusiveness and independence in their daily lives. As a board member for ClemsonLIFE, a program at Clemson designed for students with intellectual disabilities who desire a postsecondary experience on a college campus, Beth is a passionate advocate for these students. 
When she isn't spending time with her family and helping with her grandchildren, Beth is fundraising for ClemsonLIFE, which operates solely on private donations and student tuition, or spending time with the students in the program on campus.
Beth graduated from Towson University in Baltimore, Maryland, having earned a bachelor's degree in elementary education and a Master of Education degree in reading. After graduation, she taught school in Baltimore before the birth of her first child, Tyler. After he was born, Beth left teaching to devote her time to raising her family. Beth is also a proud honorary alumna of Clemson – an honor she and Jim received in October 2021.
Faith is a very important aspect of Beth's life, and she and her family attend church in Clemson. She is a yogi and an avid reader who also enjoys attending Clemson sporting events with her family.
Speaking Requests
If you would like to have the First Lady speak at an upcoming event, please contact Linda Wofford at least 30 days in advance.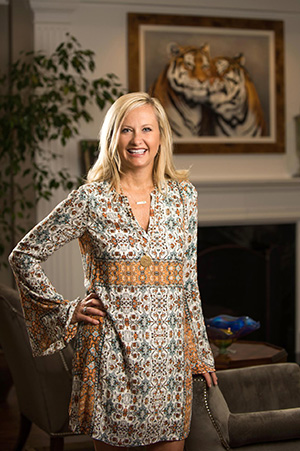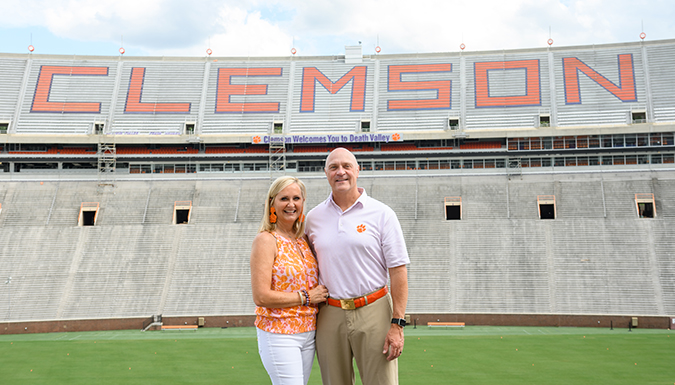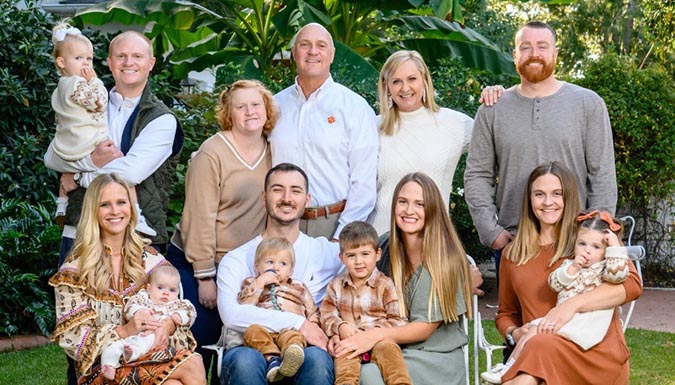 Beth Clements, Special Needs Advocate in Higher Education
Beth Clements, Clemson's First Lady, reflects on her daughter and life's special moments in an article with Elysian Magazine.
Q&A with Beth Clements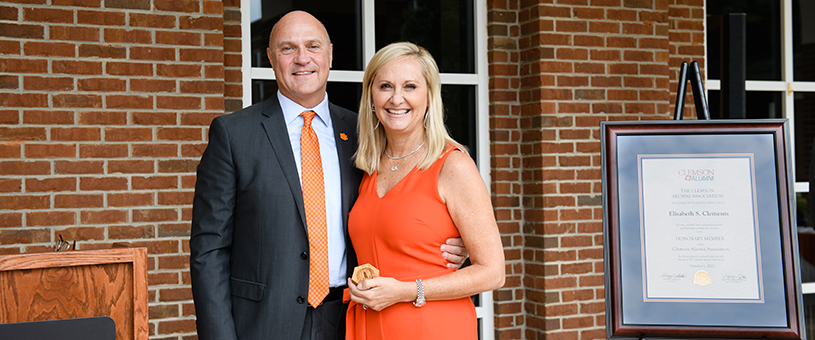 Clemson University President and First Lady named Honorary Clemson Alumni
The Clemson Alumni Association proudly recognized Jim and Beth Clements as Honorary Alumni in a special presentation following the Board of Trustees meeting on October 1st, 2021. President and First Lady Clements both wear their Clemson rings with pride and are honored to be lifelong Tigers.
Read about the special presentation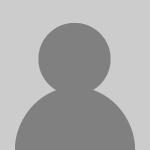 Beth Clements
First Lady
 Address 
One Parkway Dr, Clemson, SC 29634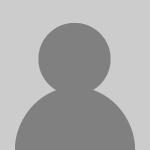 Linda Wofford
President and First Lady's Home Director of Events
 Address 
One Parkway Dr, Clemson, SC 29634