Advising a student organization is a unique and wonderful experience to connect with Clemson undergraduate, graduate and Bridge students in thinking deeply about and engaging in the social, scientific, economic and professional challenges of our times. Your role as an advisor directly relates to the Clemson legacy of service and collaboration.
Student organizations at Clemson are student-initiated and student-led, and in the process of reaching their goals, student organizations may turn to their advisors as mentors, mediators, educators, encouragers or navigators of the wider university. Your student organization's category may also affect your role. Please review the resources below, and if you have any questions, email.
Advisor Resources
Resources
ISOs


Independent Student Organizations

ICs


Independent Councils

DSOs


Delegated Student Organizations

Advisor Role
Advisors for ISOs serve as volunteers. If you advise an ISO, please review the student organization policy and submit the form on page 15 when your organization registers.
Advisors for ICs and DSOs serve as advisors as part of their role as a Clemson employee. IC and DSO advisors should also review the student organization policy to learn more about their expectations.
Approving Purchase Requests
Not required for ISO advisors.
Not required for IC advisors.
DSO advisors must review and approve all purchase requests for their organization. View a guide for this process here.
Resources & Connection
If you would like to talk to someone about your role as an advisor, or if you are interested in learning together with other advisors, please email.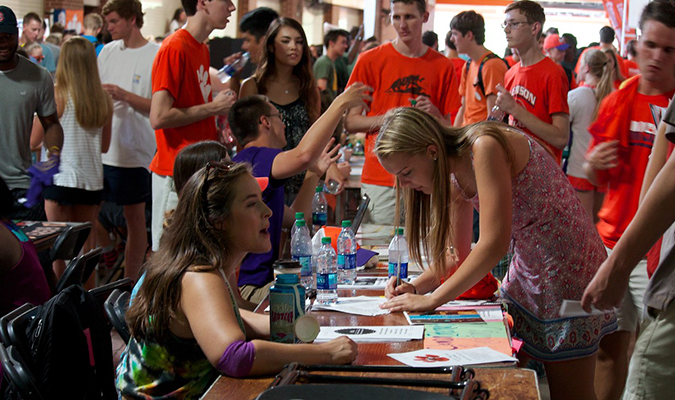 Center for Student Leadership and Engagement
Center for Student Leadership and Engagement | 300 Sirrine Hall, 515 Calhoun Dr, Clemson, SC 29634