Clemson University's Center for Student Leadership & Engagement serves the greater campus community by providing resources to faculty and staff related to leadership education, service learning, student engagement & involvement, student organizations, and much more.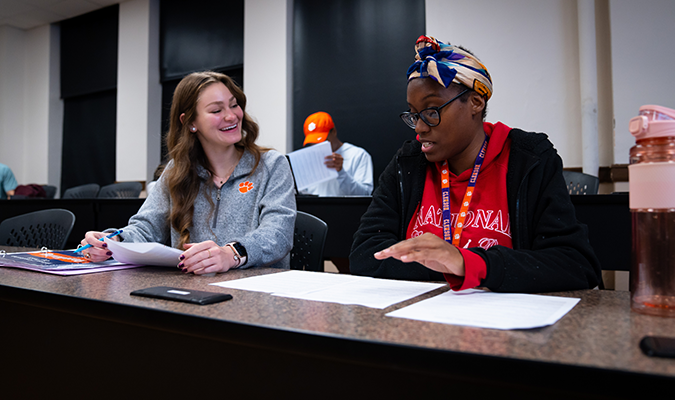 Resources for Leadership & Service
Are you looking to engage with your students around topics of leadership and community engagement?
Request a workshop from the Center for Student Leadership and Engagement!
We cover a wide variety of topics including visioning and goal setting, introductions to community engagement and leadership, poverty simulations, StrengthsQuest Inventory, and much more.
Interested in a different leadership or community engagement topic? You can also request a personalized workshop!
Resources for Registered Student Organizations & Advisors
Resources for Student Involvement
Getting involved on campus is essential for a student's academic success, social connections, well-being, and overall development.
Do you know a student struggling to get involved or connected to campus?
Here are resources available to faculty & staff to help promote student involvement, belonging, and engagement.
Center for Student Leadership and Engagement
Center for Student Leadership and Engagement | 300 Sirrine Hall, 515 Calhoun Dr, Clemson, SC 29634