Breakthrough Scholars Program
193 Cribb Hall
511D Fort Hill Street
Clemson, SC 29634
Email: breakthrough@clemson.edu
The Breakthrough Scholars Program provides financial support and dedicated academic and professional development for a select and inclusive population of undergraduate STEM majors who reside in South Carolina and who intend to pursue advanced degrees.
Support the Breakthrough Scholars Program
Interested in supporting our Breakthrough Scholars Program, either for scholarships or programmatic enhancements? Please contact Paul Brammer, Director of Development for the Clemson University Honors College.
You can also make an online gift to the program. Choose "Clemson Honors Breakthrough Scholars Program account" in the pulldown menu under your donation amount.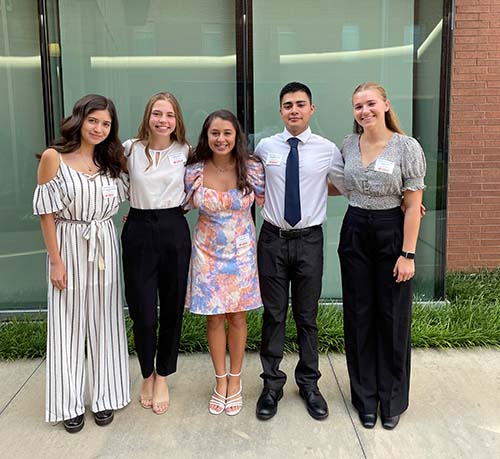 Breakthrough Scholars Program Staff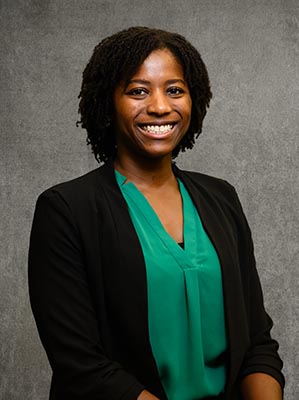 Sherece Smith
Associate Director
sherecs@clemson.edu
M.Ed. Counselor Education - Student Affairs
Sherece is originally from Clemson, South Carolina and earned her undergraduate degree in Elementary Education from Presbyterian College. She completed her graduate degree at Clemson University and received her M.Ed. in Counselor Education - Student Affairs. For the past 8 years, she has worked in education helping both high school and college students succeed in their academic and career goals. She has experience teaching, advising, event planning and programming, as well as working with a variety of students from diverse backgrounds, including underrepresented populations, student-athletes, economically disadvantaged, and high achieving students. In her most recent role, she worked in college athletics as the Director of Player Personnel and Video Operations for the Women's Basketball Team at Campbell University and was primarily responsible for planning and promoting summer camps. Prior to that, Sherece served as a Young Scholars Educational Advisor at the Jack Kent Cooke Foundation in Virginia, helping high-achieving high school students prepare for and apply to highly selective colleges and universities across the country.