Volunteers, ILAs, & Mentors

ClemsonLIFE is supported by the Volunteers 4 LIFE student organization which is composed of more than 650+ Clemson University undergraduate and graduate students who support the program in and out of the classrooms. To get involved, send an email to clemsonlifevolunteer@g.clemson.edu.
---
Volunteer Opportunities
Classroom Assistant
The ClemsonLIFE classroom is a vitally important place for our students. What happens in the classroom sets the foundation for our students' education and development as independent individuals. Classroom Assistants are an invaluable resource to our students and educational specialists. Classroom Assistants responsibilities include: helping instructors with group activities, providing one-on-one classroom instruction to certain students, assisting students in completing in-class assignments/activities, and assisting students with in-class organization and time management.
Activity Peer
The objective of the Activity Peer is to help facilitate the ClemsonLIFE students' understanding and participation in regular campus activities. There are many options available on campus such as concerts or plays at the Brooks Center, various sporting events, or different interest groups available that would be meaningful to the ClemsonLIFE students. On or off-campus clubs and organizations such as fraternities or sororities, student government, and community projects are some more great ways for ClemsonLIFE students to get involved. Many of our students already play musical instruments and have other skills and abilities they want to be able to share. This is a great opportunity for relationships to begin, and for social skills to be modeled and learned. Students may have particular interests or may be completely open to trying new things!
Lunch or Dinner Peer
Eating with peers is always a welcomed activity and prompts relationships to occur spontaneously. This is a good chance for the ClemsonLIFE students to be part of a "real college experience." ClemsonLIFE students will have meal plans and will eat lunch and dinner on campus most days. Clemson students, individually or in a small group, are encouraged to adopt a meal on a particular day of the week to serve as lunch or dinner buddies for one or both of these meals.
Independent Living Assistant
We provide our program ILAs with two weekends off per month. Alternate ILAs are provided a $200 stipend per weekend to cover an apartment. Alternate ILAs participate in weekend activities and reside with the students on Friday and Saturday nights. This is a great way to spend time with the students and engage in social activities with them.
ILA Application Alternate ILA Application
Creative Inquiry Opportunities
ClemsonLIFE Mentoring Program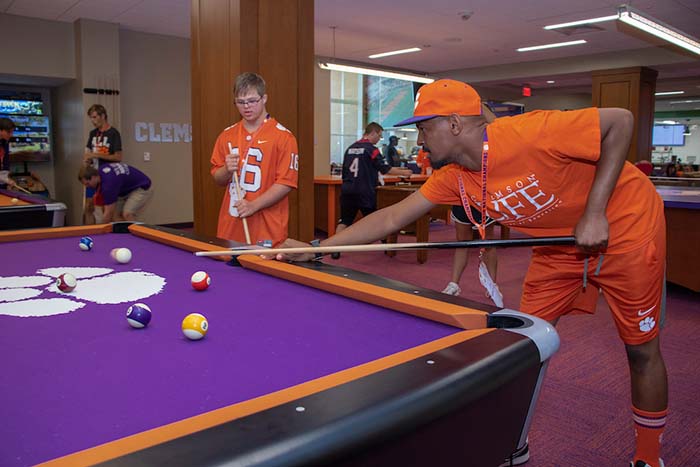 LIFE mentors are central to the program and reflect the primary mode for inclusion within the Clemson University community. Mentors will also provide support for the successful inclusion in traditional college classes and activities. In order to participate, register for EDHD 3110-005 (CRN 90204) under Erica Walters and Joseph Ryan. You will receive 1 hour of credit and will work with the ClemsonLIFE staff on analyzing the strengths and weaknesses of your ClemsonLIFE student and assisting in setting goals and monitoring progress in developing employment and independent living skills. Students in all majors are encouraged to sign up. Participation in a hands-on research class of this nature would be an impressive addition to a resume for any major.
ClemsonLIFE Nutrition and Healthy Cooking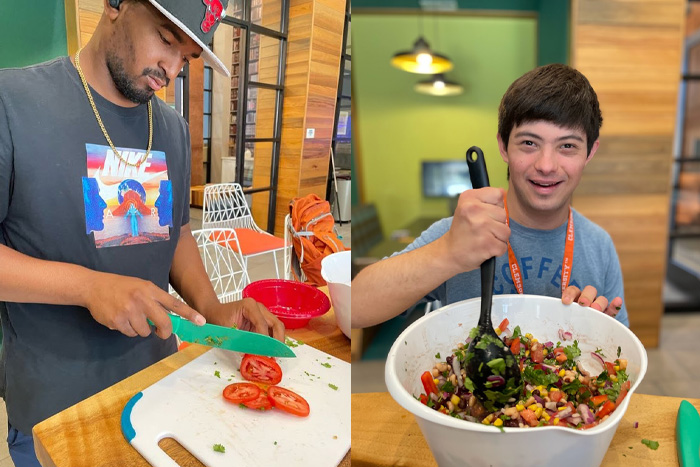 People with disabilities typically have a high occurrence of obesity and diabetes due to a sedentary lifestyle and poor food choices. This group will help the students explore healthy eating and cooking options along with physical fitness to support them in achieving their ultimate goal of successful independent living.
College of Education
College of Education | 101 Gantt Circle