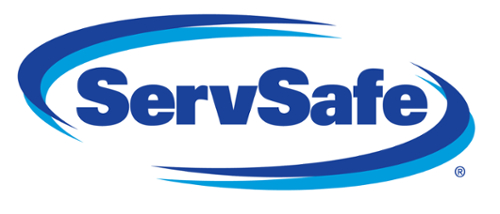 The ServSafe® food safety training uses material from the National Restaurant Association (NRA) and is taught by Clemson University Extension Agents who are Registered ServSafe® Proctors and Certified ServSafe® Instructors by the NRA.
Training Options
Manager Training & Exam - 1 day (7.5 hours)

$135 per person

Appropriate for restaurant managers and assistant managers, chefs, dietitians, culinary arts instructors, school food service managers, Family and Consumer Science instructors, and others. This training program meets DHEC requirements for "Certified Food Protection Manager" under federal guidelines outlined in 2-102.12(B) of the FDA Food Code.  Upon successful completion of the exam, participants will receive a certificate from the National Restaurant Association and be registered in their database. The certificate should be renewed every five years.

Topics covered:

basic food safety
microbiology
contamination
the flow of food
receiving & storage
food preparation & service
active managerial control
pest management
training employees

The cost for the course includes the ServSafe® exam and exam answer sheet. The book is not included in the price of the training + exam.

The ServSafe® Manager 7th Edition Book that accompanies this course should be purchased at the following link: Amazon.com.  If the book is temporarily out of stock through Amazon, please use this link: ServSafe.com.

Students should plan to purchase the book and study it before class. Our class is a fast-paced review. There is a maximum of 35 students per class and registration is on a first-come, first served basis. Each class must also meet a minimum of 10 students. The course is subject to cancellation if this minimum is not met.

ServSafe® Exam Only

$75 per person if taken with already scheduled training.

This option is for food service professionals who have previously been ServSafe® certified and are looking to renew their certificate without additional training. The exam will be administered with the class of an already scheduled training. Please see the link above for locations.

For more information Contact: Frances Seel.

Employee Training : ServSafe® Food Handler Course and Exam

4 hours - $40 per person

Participants who successfully complete this ANSI ASTM 2659 accredited Food Handler course and 40-question exam, graded by the National Restaurant Association, will receive a ServSafe® Food Handler Certificate from the National Restaurant Association that can be printed from their website.  This exam is a method of measuring knowledge gained through the ServSafe® Food Handler course. Each participant will also receive a ServSafe® Food Handler Guide.

The ServSafe® Food Handler Course covers topics including:

basic sanitation
personal hygiene
receiving and storage
preparing, cooking & serving food
cleaning & sanitizing

There is a minimum enrollment requirement of 5 employees for Food Handler courses to be provided. If 10 or more participants are enrolled, our instructors will come to your location upon request.
ServSafe® Contacts
Greenville, Spartanburg, Anderson, Oconee, Pickens | Alex Thompson
Lexington, Calhoun, Orangeburg | Samantha Houston
Richland, Kershaw, Fairfield | Faith Isreal 
Horry, Florence, Georgetown | Chase Baillie
Dorchester, Berkeley | Gayle Williford
For general ServSafe registration questions, please contact Frances Seel.
Upcoming ServSafe® Courses
Cooperative Extension Food Systems and Safety
Cooperative Extension Food Systems and Safety | 103 Barre Hall Clemson, SC 29634