Partnership Opportunities – Clemson University Conference Center in South Carolina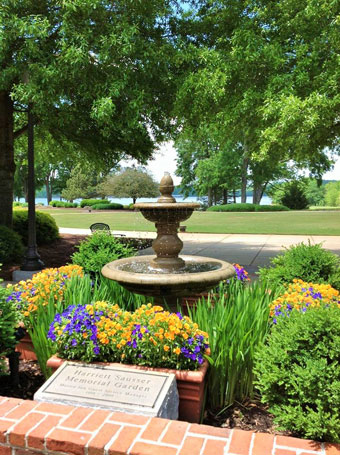 Since its construction, the Clemson University Conference Center and Inn in South Carolina has been an icon of excellence in the Southeast — attracting numerous prominent events and housing our many honored guests as the University has grown in reputation and caliber.
Proponents of the Clemson conference center complex envisioned a facility that would complement the education, public service and research missions of Clemson University, enhance the economic strength of the Upstate and offer visitors their first taste of our preeminent university.
As Clemson University maintains it's standing as a top-25 national public institution, the Clemson conference center complex is pursuing a chance to increase funds available to the University, better serve our clientele and honor a savvy and philanthropic investor.
We seek to tell the story of an increasingly magnificent facility, an opportunity for significant recognition and an investment that adds up to financial genius. We invite you to be a part of this mission.
Opportunities for Partnership
Do you wish to lock in a wonderful place to stay for future football weekends?
Do you wish to place your business "front and center" to more than 60,000 guests a year by naming a meeting room and setting up an operating endowment for the Madren Center?
All gifts are made through the Clemson University Foundation and receive the proper tax credit and recognition. We seek partners to support the excellence of this facility. There are many opportunities for consideration.
For more information about ways you can make a tremendous impact on this marvelous facility and help Clemson University and the state of South Carolina in the process, please contact:
Dave Fleming, Executive Director
Conference Center and Inn
864-656-4405
dbf@clemson.edu
Brian O'Rourke, Vice President
Development and Alumni Relations
864-656-5658
orourke@clemson.edu