Student Organization Resources
Student Organizations registered with Clemson University
Clemson has over 500 registered student organizations, and we know that each one has unique goals and needs.  We have multiple resources created and formed with the needs of student organizations, their leaders, and their members in mind.  These resources include our student organization consultants, resource library, staff, and colleagues.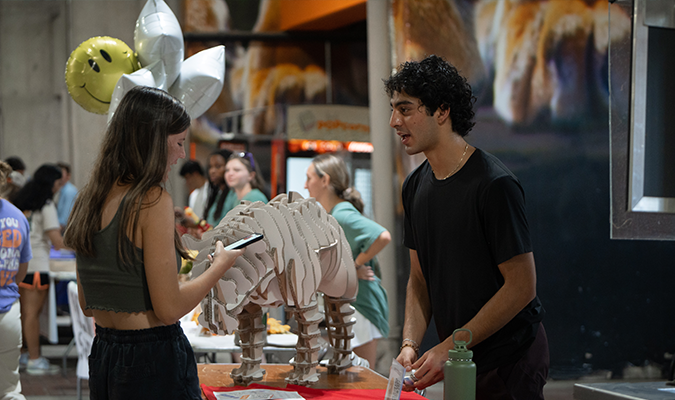 Student Organization Consultants
Meeting with a student organization consultant is the best way to get customized support for your unique student organization.  Our team of consultants are trained on the resources in our office to connect your organization to different parts of campus to help your organization create & reach its goals.  Consultants can also help facilitate conversations through officer transitions, planning events, and more.  Learn more about the consultants and how to secure a meeting with them on the Student Organization Consultant page.
Best for: customized development, visits to your student organization meetings, 1:1 conversations, and deeper questions that require discussion
Student Organization Resource Library
Our staff & consultants have created a resource library to address your organization's needs and help you as an organization leader identify its growth areas!  Our resources are primarily based on benefits for registered student organizations, leadership, general organization success, membership & belonging, and funding.  
Not sure where to start?  Check out these guides!
Best for: learning on your own and with your student organization leaders, quick questions, and easy use of keywords for search functions, finding printouts to use during your meetings or leadership development
Student Organizations Team & Colleagues
Our staff is here to help processes and events like registration, Tiger Prowl, Place Finder, and more to be the best they can.  This includes helping connect you and your student organization to resources to help you reach your goals.  Check out the list of student organizations staff and CSLE staff to contact us if you have any questions!  We also work closely with the Student Funding Board, the CUSG Student Organizations & Outreach Committee, and Graduate Student Government and can provide contacts for questions there as well.
Best for: Answers that aren't in the Library, explaining policies, and helping your organization find resources!
Center for Student Leadership and Engagement
Center for Student Leadership and Engagement | 300 Sirrine Hall, 515 Calhoun Dr, Clemson, SC 29634