Between July 2020 and January 2021, more than 667 unmarked graves were recovered using ground penetrating radar in Woodland Cemetery on the Clemson University campus. The graves are believed to be those of African American enslaved persons, sharecroppers, domestic workers, tenant farmers, convicted laborers, as well as wage workers and their families. The history of the land on which the cemetery is located is a complex narrative that includes the life, culture, and forced removal of the Eastern Band of the Cherokees, the settlement of Scots-Irish colonists, the development of plantations with enslaved laborers and Black sharecroppers, and the establishment and expansion of Clemson University on John C. Calhoun's Fort Hill Plantation.
With the support of the Legacy Council established by the Clemson University Board of Trustees, the cemetery project research and community engagement team is documenting the history of the site and seeking multiple means to honor all who are buried in the cemetery, including more than 600 white Clemson employees in marked graves. We are committed to transparency as we make this history publicly accessible in varied formats and engage with multiple stakeholders, including the descendant community, local residents, families whose loved ones are buried in Woodland, and the Clemson University community. Our work also supports the development of a preservation plan for Woodland Cemetery and the African American Burial Ground that will include the installation of a public memorial that shares the multilayered history of this sacred site.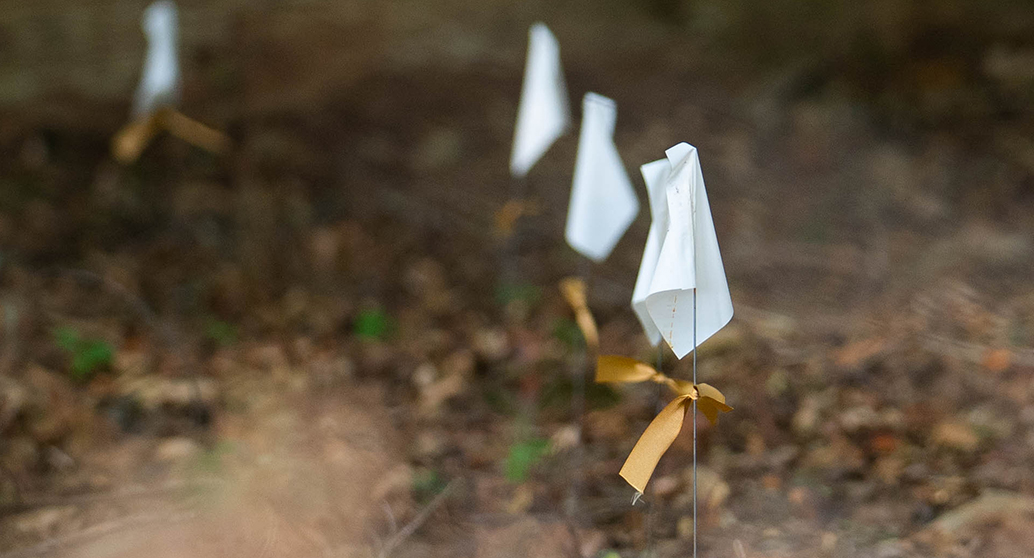 Explore the Histories
Learn about the interrelated histories of the African American Burial Ground and Woodland Cemetery and explore a visual history of the cemetery.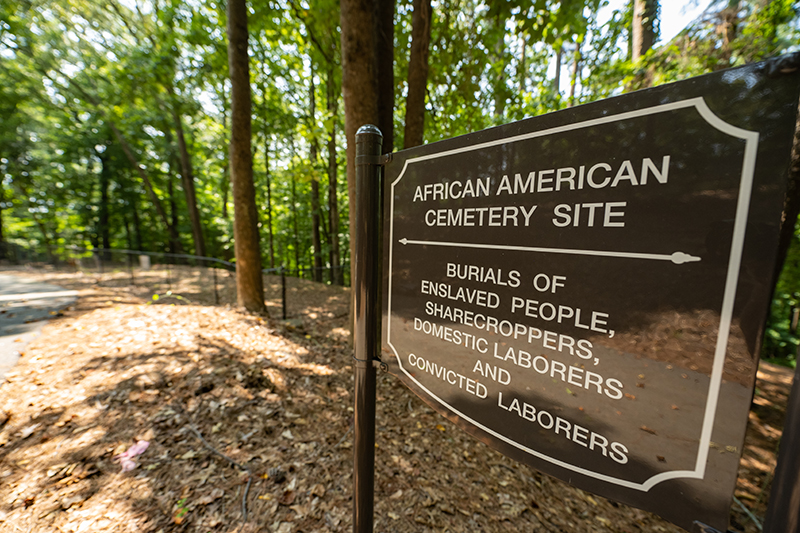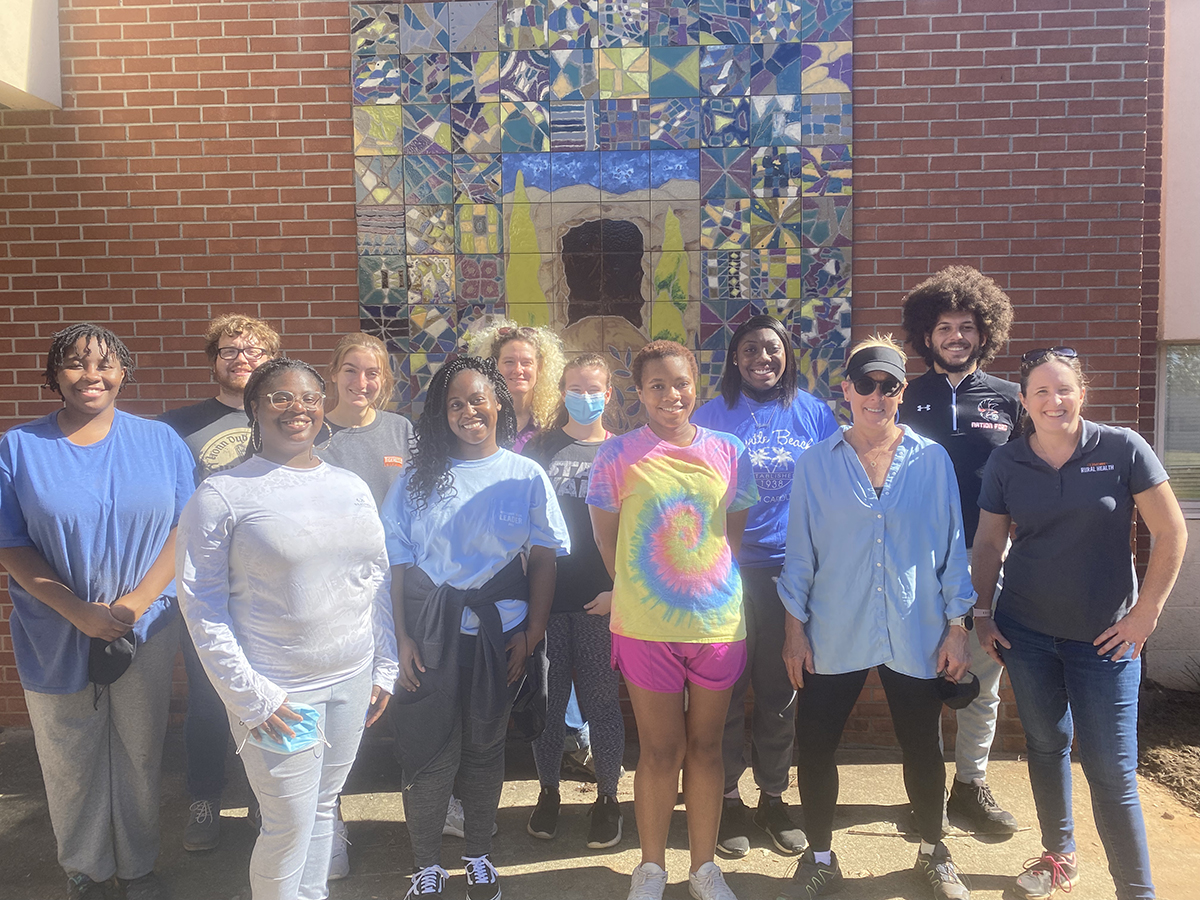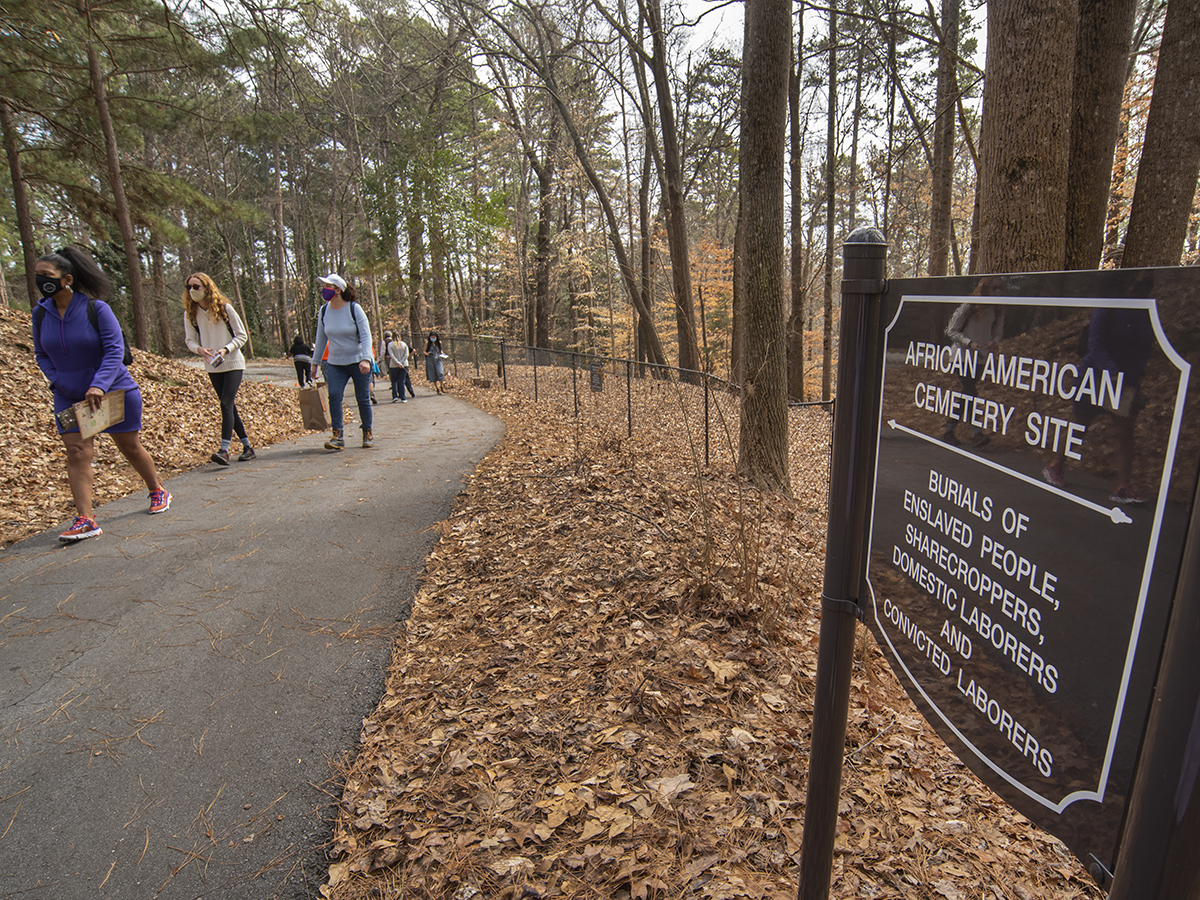 Learn about Community Engagement
Learn about community engagement initiatives, cemetery tours, restorative justice, and how to get involved with the project.
Upcoming Tours and Events
Note: The cemetery is currently closed for tours until further notice due to the Pathways Project. During Spring 2023, we are offering free one-hour virtual tour presentations to classes, local organizations, and campus and community groups. If you would like us to present, please contact afamburials@clemson.edu or email the Community Engagement Assistant mdrayto@clemson.edu. We hope to resume in-person tours in Fall 2023. 
Explore events happening in surrounding communities sponsored by our community partners.
Newsletter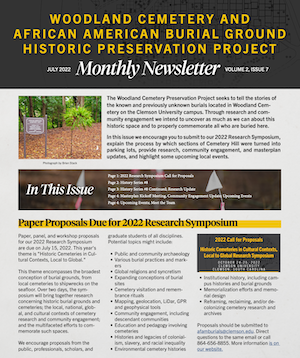 Sign up to receive our newsletter in your email inbox every month. The newsletter features a history series, news highlights, and updates on research and community engagement efforts.
Newsletter Sign Up
The Woodland Cemetery and African American Burial Ground Historic Preservation Project
The Woodland Cemetery and African American Burial Ground Historic Preservation Project | The cemetery is located on Woodland Drive at the intersection of Williamson Road and S. Palmetto Boulevard on the Clemson University campus. The team's offices are located in Suite 220 in Sirrine Hall.