The MBA Student Association (MBASA) is a student-led organization seeking to enhance the Clemson Experience by representing the student body, encouraging greater student engagement, and empowering students to explore professional development opportunities outside of the classroom.
We seek to expand upon the classroom curriculum by encouraging community involvement and philanthropic events.
We encourage students to engage with professional associations and to pursue professional certifications.
We keep students up to date with weekly emails and social media posts.
For more information, contact the MBASA Board. Go Tigers!
MBASA Homepage
Like us on Facebook
Follow us on Instagram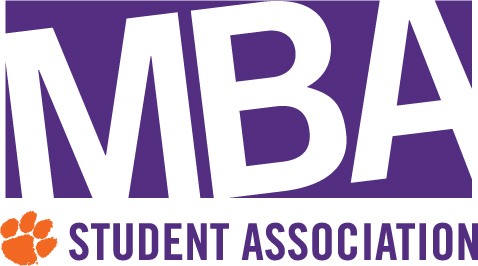 Make the most of your MBA experience by getting involved from the start. Visit the official MBASA homepage for access to upcoming events, and follow MBASA on Facebook and Instagram to keep up with the latest news and updates!
Clemson MBA Program
Clemson MBA Program | 1 North Main Street, Greenville, S.C. 29601