Cliff Ellis, Ph.D.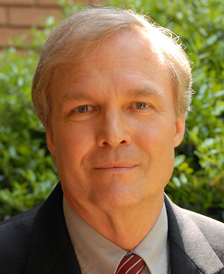 Professor Emeritus, City and Regional Planning
Contact
Department of City Planning and Real Estate Development
Email: cliffoe@clemson.edu
Education
Ph.D. in City and Regional Planning, University of California at Berkeley; M.P.C.D. in Planning and Community Development, University of Colorado at Denver; B.A. in History/Philosophy, Colorado College
Courses
Site Planning and Infrastructure
About Dr. Ellis:
Cliff Ellis holds a Master's of Planning and Community Development from the University of Colorado at Denver and a Ph.D. in City and Regional Planning from the University  of California at Berkeley.  He teaches courses on site planning, human settlement, and urban design.  His research interests include New Urbanism, urban design, land use planning, history of urban form, planning history, and planning theory. Cliff retired in May 2021.
Dr. Ellis in his own words:
Hometown: Denver, Colorado, next to the Rocky Mountains, where I did a fair amount of hiking, camping, and fishing in my younger days. My first involvement with urban history involved working on a project for the State Historical Society of Colorado on the history of cities and towns in Colorado. Denver has done a lot of progressive planning, especially in the downtown area.
What I like best about teaching at Clemson: The relatively small class sizes mean that the faculty know all of the students on a first-name basis and no one gets lost in a crowd. It's great to be able to keep an open-door policy and devote considerable time to student work such as the terminal projects and theses.
Favorite urban planning movie: It's not really about planning, but Bullitt (1968) starring Steve McQueen, has some great views of San Francisco and one of the best car chases ever.
Advice for prospective students: Select a profession based on your deepest interests rather than short-term considerations. It can take a while to find the right path, including some wrong turns, but don't give up. I journeyed through biology, history, and philosophy before I discovered city planning at the age of 27.
When not teaching I . . . Read a lot across a wide range of topics including philosophy, history, American studies, political theory, and fiction.
What students should take away from my classes: The ability to distinguish good city form (sustainable, mixed-use, walkable, transit-oriented) from the careless, mass-produced development that is all too common in the United States. Students learn the specifics of planning high-quality cities, with hundreds of examples. I have been a member of the Congress for the New Urbanism since 1998 and find the principles outlined in the Charter of the New Urbanism to be compelling.
Best part of the job: Dealing with intellectual matters much of the time—what we used to call "the life of the mind"—while still addressing the practical aspects of professional planning. As a professor, you have the freedom to engage with theory, history, and practice at the same time.
Why I became an urban planner: I think that my first connection with city planning emerged when I moved to the old, historic area of Colorado Springs, Colorado to attend college. The stark contrast with the poorly designed sprawl in which had I grown up changed me permanently. After that, I needed to find out why some places are so much more beautiful and meaningful than others.
Favorite Cities: San Francisco, Charleston, Savannah, New York City, Paris, and Colorado Springs.
If I wasn't teaching urban planning I would be . . . Several options on this one. Playing the piano in an upscale restaurant or cocktail lounge would be intriguing. I regret never having the opportunity to be a locomotive engineer on a railroad. (I still have a thing for trains.) At one time, I aspired to be a professor of philosophy, and every once in a while I think of that as a road not taken that could have been interesting.
Selected Professional Works
Books (Published)
DiMento, Joseph, and Cliff Ellis. 2013. Changing Lanes: Visions and Histories of Urban Freeways. Cambridge: MIT Press.
Journal Articles & Book Chapters (Published)
Mayo, James M., and Cliff Ellis. 2009. "Capitalist Dynamics and New Urbanist Principles: Junctures and Disjunctures in Project Development."Journal of Urbanism 2, no. 3 (November): 237-57.
Talen, Emily, and Cliff Ellis. 2009. "Compact and Diverse: The Future of American Urbanism." In Blanco H., Alberti M., Forsyth A., Krizek, K.J., Rodriguez D.A., Talen E., Ellis C., "Hot, Congested, Crowded and Diverse: Emerging Research Agendas in Planning." Progress in Planning 71, Part 4 (May): 184-95.
White, Stacey Swearingen, and Cliff Ellis. 2007. "Sustainability, the Environment, and New Urbanism: An Assessment and Agenda for Research." Journal of Architectural and Planning Research 24, no. 2 (Summer): 125-42.
Ellis, Cliff. 2005. "Planning Methods and Good City Form." Journal of Architectural and Planning Research 22, no. 2 (Summer): 138-47.
Ellis, Cliff. 2005. "Norman Bel Geddes and Lewis Mumford: The Highway, the City, and the Future." Planning Perspectives 20, no. 1 (January): 51-68.
Deitrick, Sabina, and Cliff Ellis. 2004. "New Urbanism in the Inner City: A Case Study of Pittsburgh, Pennsylvania." Journal of the American Planning Association 70, no. 3 (Autumn): 426-42.
Talen, Emily, and Cliff Ellis. 2004. "Cities as Art: Exploring the Possibility of an Aesthetic Dimension in Planning." Planning Theory & Practice 5, no. 1 (March): 11-32.
Ellis, Cliff. 2002. "The New Urbanism: Critiques and Rebuttals." Journal of Urban Design.7, no. 3 (October): 263-93.
Talen, Emily, and Cliff Ellis. 2002. "Beyond Relativism: Reclaiming the Search for Good City Form." Journal of Planning Education and Research 22, no. 1 (Fall): 36-49.
Ellis, Cliff. 2001, "Interstate Highways, Regional Planning, and the Reshaping of Metropolitan America." Planning Practice & Research 16, no. 3/4: 247-69.
College of Architecture, Arts and Humanities
College of Architecture, Arts and Humanities | 108 Strode Tower, Clemson, SC 29634