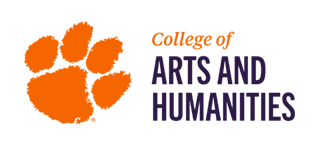 Global Engagement

In the College of Arts and Humanities, students and faculty are as varied in their interests as the programs of study we offer. We view this remarkable academic diversity as a core strength and a distinguishing characteristic. Our differences make us who we are.
As a College, we consider ourselves to be global citizens committed to lifelong exploration and achievement, both abroad and at home. We encourage all of our students to integrate globally-focused experiences into their programs of study in order to build a vital core of self-awareness and understanding of different cultures.
Study abroad, international internships and service-learning open minds to new ways of thinking and learning through experiences. Navigating and adapting to unfamiliar environments; communicating across cultures; curiosity and questioning that lead to creative problem solving; these are all essential components of a 21st-century education that are enhanced by global experiences.
A College of Arts and Humanities degree is not limited by geographic boundaries; the world is our campus.
Getting Started
CAH encourages all of our students to integrate global learning throughout their studies. Early planning is critical, especially for experiences abroad. Read below for how to start the process.
Initial Steps
Attend a Study Abroad 101 session - Learn about program options, financial aid information, how to apply credit earned abroad towards your degree, and get your questions answered!

Study Abroad 101 sessions are coordinated by the Clemson Abroad Office and take place on Mondays from 3:30-4:30 p.m. and Thursdays from 12:30-1:30 p.m. in E-304 Martin Hall.

Research program options - Utilize the Clemson Abroad website and program search tool to explore study abroad program options.

Meet with CAH's Study Abroad Advisor - Discuss your interests and needs to refine options that are best suited to your goals. To schedule an appointment, students should contact Nicky Jones at nicole6@clemson.edu.

Meet with your academic advisor- Review program choices identified in the meeting with the Study Abroad Advisor. Identify potential classes to take while abroad that fulfill your academic requirements. Determine where going abroad works best with your degree plan and learning path.

Apply - All Clemson students who are planning to study abroad must complete the Clemson Study Abroad application for their chosen program. Program applications are available online.
Application Deadlines
March 1 - Summer and fall semester programs
October 1 - Spring semester programs
Depending on the program, these common deadlines may vary. It is the student's responsibility to confirm specific program deadlines.
Student Resources
Programs and Opportunities
International experiences are not limited to studying abroad. Engagement through globally oriented courses, involvement in student organizations with an international focus, and internships with international companies located in the US complement study, internships or service-learning abroad. Each provides tangible experiences and valuable educational opportunities.
Faculty-Directed Programs

Faculty-directed programs are designed by Clemson faculty members and/or academic departments for Clemson students. Faculty-directed programs are broken down into three different types:

1. For summer or short-term programs, Clemson faculty travel abroad with the students and teach one or all courses.

2. Semester programs draw on the knowledge and expertise of local faculty who have been vetted by Clemson.

3. A custom program, a special type of faculty-directed program, is administered by a provider organization according to specifications of a CAH department.

          Group: Clemson faculty and students

          Duration: semester, summer sessions, Maymester, spring/fall break

          Costs: Clemson in-state tuition and fees, Study Abroad fee, program fees (vary for each program).

          Coursework: 1-2 courses generally offered for summer or short-term programs; semester programs offer a minimum of 12 credit hours

          Credits: Clemson courses, no transfer necessary (a few exceptions)

Exchange Programs

Clemson has partnerships with universities around the world, where you can take classes with students from the host country, international degree-seeking and other exchange students.

          Group: Individual acceptance, no groups

          Duration: semester, full-year

          Costs: Clemson in-state tuition and fees, exchange fee, Study Abroad fee, residential costs and fees of host university.

          Coursework: host university's regular course offerings (some restrictions may apply)

          Credits: Host university credits, transfer to Clemson

International Program Providers

International program providers, also referred to as third-party program providers, offer programs run by other universities and various study abroad organizations to further expand student opportunities abroad. Students will receive credit for courses taken abroad and will pay tuition and fees directly to the third-party organization.

          Group: Individual acceptance, no groups

          Duration: Full-year, semester, summer sessions

          Costs: Clemson Study Abroad fee, tuition and program fees paid to program.

          Coursework: host university's regular course offerings (some restrictions may apply) Credits: Host university/provider credits, transfer to Clemson
College of Arts and Humanities
College of Arts and Humanities | 108 Strode Tower, Clemson, SC 29634