Explore Degrees
Let's begin
Welcome to Clemson University's College of Arts and Humanities! As part of a top-ranked public research university, we offer a 14:1 student-to-faculty ratio and extensive opportunities for creative expression, paired with critical research strategies.
In the College of Arts and Humanities, you will find a home that is perfectly suited to exploring your creativity and critical thinking - essential skills for every career path. Our students graduate with the skills necessary to anticipate and meet the needs of rapidly changing local, regional, national and global environments across many different industries. 
You have a variety of interests, and so do we. Learn more about the programs and opportunities available in the College of Arts and Humanities by scheduling a visit with us. Hear from our award-winning faculty and students to learn more about CAH.
Study Abroad
Pre-Law Advising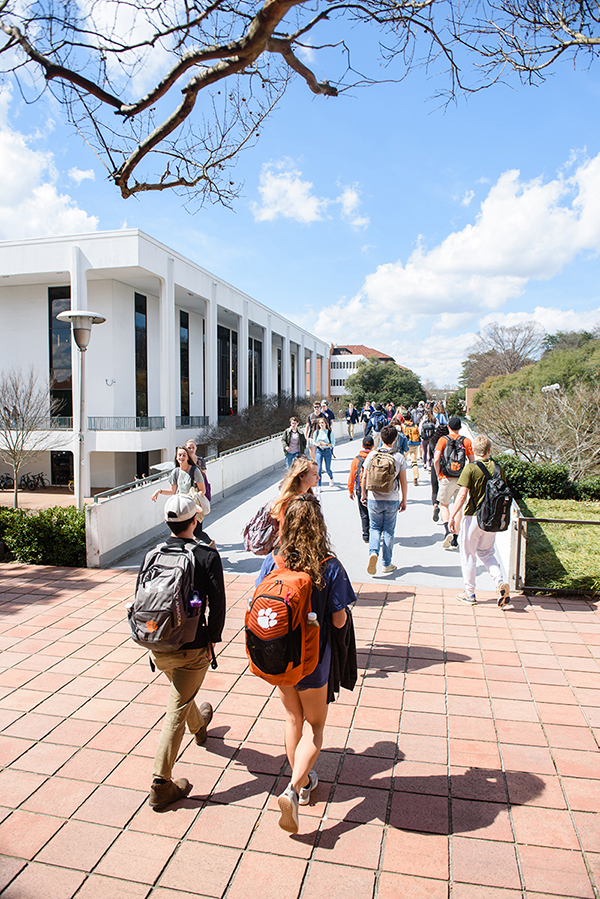 Undergraduate Degrees
For questions about enrollment in undergraduate degrees, please contact visitcaah@clemson.edu.
Graduate Degrees
For information about graduate degree programs, please contact the director of the applicable program listed below.
Masters Programs
Doctoral Programs
College of Arts and Humanities
College of Arts and Humanities | 108 Strode Tower, Clemson, SC 29634