About the Digital History Ph.D. Program
Today's historians will have to rely increasingly on new analytical techniques to sift through and make sense of large amounts of data. Digital history utilizes computer technology to develop and investigate historical research questions. It allows historians to conduct textual, spatial, and network analyses, and to visualize these results over time and space. Over the past half-century, scholars studying all time periods have made use of new technological advancements to interrogate primary sources and reconsider historical interpretations. As the prevalence of born-digital sources increases, technological fluency will be an even more important part of conducting historical research. Historians must know how to critique and understand the inherent biases built into algorithms, digital archives and various technologies.
This program accepts applications from students with a humanities background and degrees in fields such as History, Public History, American Studies, English, Sociology, Library and Information Science, and Cultural Studies. The curriculum is designed to be flexible depending on the methodological training of the student. This program will prepare students for a variety of careers through its combination of critical humanistic inquiry, computational training and a required practicum experience. 
All students must successfully defend a dissertation that is based upon the use of digital methods. Students will be encouraged and equipped to reimagine the substance of their work while engaging with emerging forms of scholarly research and communication in our discipline.
Applications for Fall 2024 are due December 1st.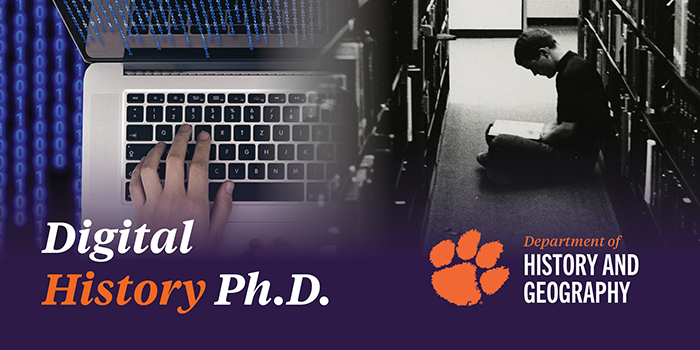 Admissions & Funding

Admission Requirements

The History Department offers only Fall admission. Applications for full or part-time study must be submitted no later than December 1, 2023 for full consideration for admissions and funding (Applications submitted after the program's deadline may be evaluated at the discretion of the department's admission committee).

Students are admitted to the graduate program by the dean of the graduate school upon the recommendation of the program director or department chair. All persons applying to the Ph.D. program in digital history must submit the following to the Graduate School:

Unofficial Transcripts (final-official required once admitted)
TOEFL, IELTS or PTE, and Duolingo (for international applicants)
3 Letters of Recommendation
Resume/CV
Statement of Purpose (1-2-pages)
Writing Sample (15-30-pages)
Optional: Example of digital engagement (submitted as a .pdf, url, or other file format)
A completed Graduate School application form

Funding

The department will offer funded assistantships to a limited number of full-time students each application cycle. Decisions on the awarding of assistantships are made by the department's Graduate Committee. This funding will include a tuition waiver and a stipend for the academic year. These assistantships are eligible for renewal for up to five years. Students do not need to complete a separate application to be considered for funding.

Tuition and Fees

Funded students receive a tuition waiver and are responsible only for a few university fees. To calculate those fees, see the the Tuition and Fee Calculator on the Student Financial Services webpage. When using the calculator, be sure to select the Digital History PhD program on the Graduate tab.

 

Digital Resources

Cooper Library

The Clemson University Libraries hold more than 1.8 million items including books, periodicals, electronic resources, digital media collections, government publications and patents, musical recordings, maps and microforms. Resources include 3,593 print journal subscriptions, approximately 48,000 e-journals, more than 22,800 e-books, and more than 400 online databases. All major journals in our files are available online or through open access. The Libraries maintain dedicated human and in-person and online research resources specific to the broad history discipline. Extensive physical resources for the proposed program are available through Interlibrary Loan and Pascal, which are available to students and faculty without cost.

The Clemson Libraries support for this specific proposed program is both critical and robust. The physical collection contains print resources that include books, journals, microfilm/fiche, maps, and government publications. The digital collections include numerous primary source collections including over 20 Gale databases containing OCR text that can be cleaned and analyzed using the Gale Digital Scholar Lab. Contained in the Special Collections Library are a number of unique collections along with archival specialists who can guide and mentor students. In the main library, students will find the expertise of the Center for Geospatial Studies, which provides instruction on GIS tools and methodology, data visualization, StoryMapping, and cyberinfrastructure. The library also houses the Adobe Digital Studio, a space that lends its assistance in the creation of digital products using the Adobe Creative Suite software, as well as a makerspace that provides space for students to work on physical visualizations of historical projects.

Cooper Library is also home to the Clemson University Press that maintains the university digital repository (TigerPrints), and supports university Open Education Resource (OER) initiatives. The experts in these areas can provide Digital History students with the skills they need to navigate the publication of their digital projects. Finally, the libraries employ a number of metadata experts in the technical services department as well as a dedicated data librarian who can assist students with the documentation of their online projects and with organizing and curating their data.  These robust resources and expertise mean that the Libraries also provide excellent opportunities for student internships for this program. While the libraries are currently well positioned to initially support this important program, they are also already planning to grow their role as a hub for data visualization, digital humanities, and interdisciplinary use of technology. A plan is already in place to move a data visualization lab into the library in association with the current GIS lab, and the library hopes to add a Digital Humanities Librarian, whose job it would be to focus on the needs and tools of this program. Special collections is developing a plan for focused collecting and oral history, including topics of diversity, military history, sports history, and agriculture that are already of interest to our students.

Digital History Laboratory

The History Department currently maintains a Digital History laboratory in its campus location of Hardin Hall.

Watt Family Innovation Center

The Watt Family Innovation Center is well-equipped to support the technical, analytical, and distance communications needs for the Digital History PhD program and digital history faculty and students. Watt classroom facilities available for faculty, staff and student use include: reconfigurable room layouts with whiteboard tables and chairs; more than 200 70" and 98" high-definition touch screens; wired and wireless (Solstice software) projection; webconferencing; video teleconferencing (VTC) software (Cisco WebEx Meetings, BlueJeans, Zoom Meetings); lecture capture; and 3D projection. Two Communications Studios provide equipment for professional-grade lecture capture and synchronous distance education.

Specialized spaces in the Watt offer students opportunities to visualize historical objects and projects in various modes. The Watt Makerspace provides students with tools and training to create physical models through the use of equipment such as 3D printers and scanners, laser cutters, CNC machines, and more. The Virtual Reality Immersive Space offers training in development of Virtual Reality products and experiences using various VR headsets (Valve Index, HTC Valve Pro, Oculus Quest, Oculus Rift, Microsoft HoloLens), VR cameras (Samsung Gear 360), and the Vive Tracker. An immersive 3D Digital Art Studio offers an HTC Vive PRO headset, IR Cameras, and Cyber Power PC, featuring software tools such as Google Tiltbrush Studio for digital arts.

The Watt Center offers advanced analytical capabilities through partnerships with industries.

For example, the Watson-in-the-Watt program provides faculty with access to the IBM Watson Artificial Intelligence (AI) platform and assistance in developing AI projects in their research areas. Through an educational partnership with SAS®, the Watt Center provides access and training to use advanced SAS® statistical analytics, visual analytics, data mining, and business intelligence. The Watt actively cultivates industry partnerships for research and teaching; these can provide funding and ideas for digital history projects, for example, through the Corporate Creative Inquiry program.

Student Support Services

A number of academic and student support services are available to all graduate students at Clemson University:

Personalized student support and file management will be provided by the student services coordinator in the Department of History.
Information Sessions
Join us via Zoom for information sessions. To register, select a date from below:
Faculty will be available to discuss:
Admission requirements

Funding/Assistantships

Degree requirements

Digital history curriculum

Anything related to the program
Director's Blog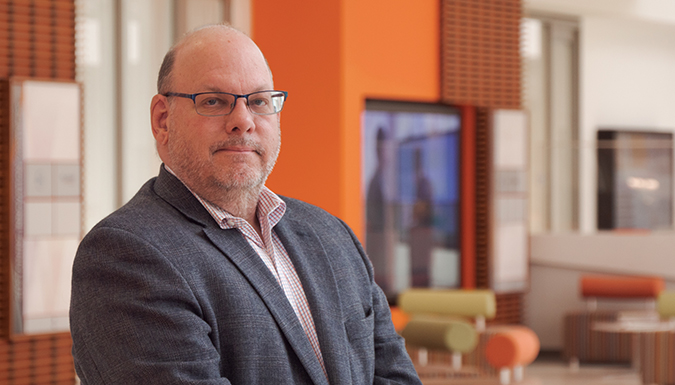 Meet the Director
Douglas Seefeldt, Ph.D.
Douglas Seefeldt is digital historian with teaching and research interests that focus on the intersections of history and memory in the American West. He arrived at Clemson University in the fall of 2020 with the goal of establishing the first doctoral program in digital history in the U.S.
Bio and Contact Information
Department of History and Geography
Department of History and Geography | 126D Hardin Hall, Clemson, SC 29634