During these times, you will likely not bump into your professors in Hardin Hall. Clemson History is providing you the next best thing - an opportunity to get to know your professors online!
Dr. Christa Smith
Dr. Christa Smith is an urban geographer specializing in affordable housing, the American South, and historic preservation. She joined the History Department in 2000. Prior to that, Dr. Smith worked for over a decade in Appalachian regional and preservation planning. She is the author of numerous National Register nominations and has presented research on regional economic development, preservation tourism, and the impact of Habitat for Humanity on the American urban landscape. Dr. Smith's current research project is on the Tiny House Movement and its impact on homelessness in America. An applied geographer at heart, Dr. Smith firmly believes in immersing students in field-based geographic research and collaborating with colleagues across disciplines. She was acknowledged for her work with students by being named one of the College of Architecture, Arts, and Humanities Creativity Professors for 2020-2022. Student projects include developing a virtual reality tour of Old Stone Church, preliminary work on student and visitor engagement with campus monuments and memorials, (in collaboration with Clemson University professors Dr. Josh Catalano and Dr. Travers Scott), intensive field work on historic landscapes of the Upstate, and an investigation into Hidden Houses (with Western Kentucky University's Dr. Margaret Gripshover and University of Tennessee's Dr. Thomas Bell). In her off time, Dr. Smith loves to travel, hike, and volunteer with local animal shelter organizations. Her favorite outdoor adventures include glacier climbing in Alaska, rappelling and white water rafting in the New River Gorge, West Virginia, dogsledding in Norway, and a jaunt in the Arctic under the aurora borealis.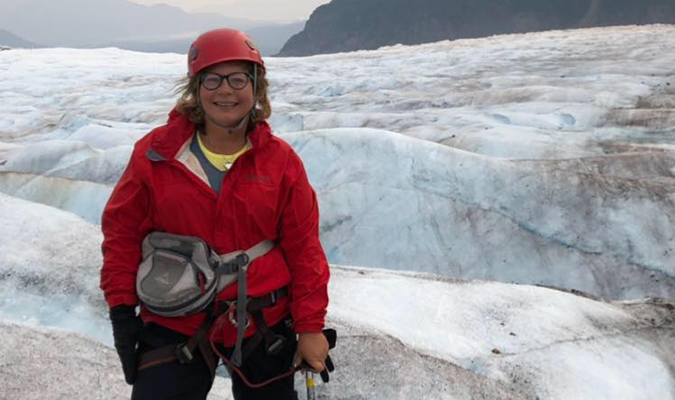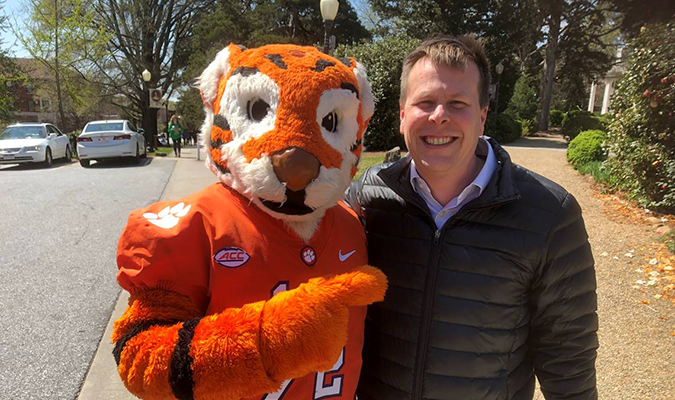 Dr. Michael Meng
Dr. Michael Meng is a historian of modern European history with specialties in German, Jewish, Polish, urban, and intellectual history. His first book, Shattered Spaces: Encountering Jewish Ruins in Postwar Germany and Poland (Harvard, 2011), explores the history of Jewish sites in the urban landscape from 1945 to the present. Dr. Meng is currently finishing a book that considers different responses to history in European thought from the ancient period to the late twentieth century. His book makes three points. The first can perhaps be explained by asking: What is history? According to Dr. Meng, ready-made answers often miss an essential aspect of history: its salvific role in human life. History is the repository of human hopes for freedom or salvation from what limits us, and above all from death. Indeed, history is the record of human attempts in various forms to escape from death or to find some kind of consolation for it. Think of Napoleon who remarked: "I live only for posterity. Death is nothing, but to live defeated and without glory is to die every day." Moreover, Napoleon points to the ineluctably selfish aspect of salvation. It is his salvation, his glory, that he seeks, at the expense of others across Europe. Napoleon is hardly exceptional in this regard; European history features many others -- from Achilles to Hitler -- who violently refuse to accept mortality and fight to preserve something of themselves. His second point explores two opposed responses to history as so understood: one that accepts history as salvific, and another that rejects it as vain, selfish, and violent. After discussing these two opposing responses, Dr. Meng's book imagines a different way forward. By reading Leo Tolstoy and Baruch Spinoza together, he proposes working towards the universal ideal of reducing suffering for all through a rational use of technology. If universally oriented, salvation need not be vain and violent; technology need not be deployed in the service of killing.
Dr. Rebecca Shimoni-Stoil
Dr. Rebecca Shimoni-Stoil joined the History Department in 2019 after working for a decade as a journalist. She is a specialist in modern rural American politics and America's global engagements. Dr. Shimoni-Stoil's research looks at the rural political economy – how rural America understands its own political position and efficacy and the ways in which farm groups have marketed themselves to federal policymakers. At Clemson she teaches courses on a variety of topics, among them US in the Cold War, Modern World History, Gender and Sexuality in the Modern South, and fundamentals of historiography and methodology. In addition to her scholarly production and teaching, Dr. Shimoni-Stoil believes that communicating history and its long legacies to the broader public is an important part of "the Historian's Craft." She therefore publishes op-eds in venues aimed for the general public, which tie her research interests to current political trends and policy questions. Her writings have appeared in platforms such as Fivethirtyeight.com, the Washington Monthly, and nbcnews.com. Although under the current conditions she cannot travel to historical archives, Dr. Shimoni-Stoil can be found perusing digitized newspapers and old copies of Congressional Quarterly, as well as watching recordings of classic FarmAid concerts.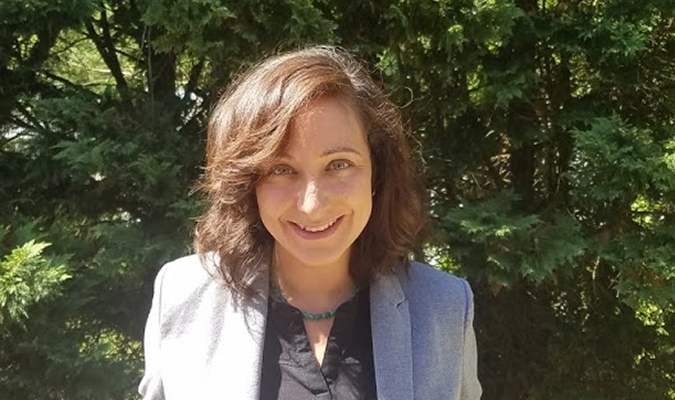 Dr. Kathryn Langenfeld
Dr. Kathryn Langenfeld specializes in the history of ancient Rome, Greece, and the wider Mediterranean. Her research uses a combination of history, archaeology, and ancient literature to investigate the political turmoil of the Late Roman Empire. Her current research projects examine issues of political disillusionment, forgery, and espionage within the late Roman imperial courts. Her book project examines how late Roman historians used invented history and fictional documents to rewrite and parody the history of the Roman rulers of centuries past. Dr. Langenfeld also currently serves as the Assistant Director of the Mediterranean Connectivity Initiative, which uses digital methods and GIS mapping to trace the social networks that bound the ancient Mediterranean together. This collaborative project has allowed her to visit the remarkably well-preserved Roman town of Ostia Antica, seen here, a port city close to Rome that prospered in the first and second centuries CE. She and her collaborators study the inscriptions, tombstones, and religious dedications left behind by the city's residents to understand how their lives were shaped by the political networks, religious cults, and trade unions in the city. As one might expect, she also has developed a fondness for all the Italian culinary world has to offer, but especially loves Italian pasta, pizza, and gelato. In her classes, Dr. Langenfeld emphasizes studying both literature and monuments as historical windows into Greek and Roman culture. She also provides students with creative opportunities to sharpen their knowledge of ancient Greece and Rome, asking students to design and justify their own Roman monuments, or take on the role of ancient Athenians and debate how the city-state should "reboot" their democracy from scratch following their defeat in the Peloponnesian War!
Dr. William Terry
Dr. William (Billy) Terry has been a geographer in the Department of History and Geography at Clemson for a decade. His research is primarily focused on workforces and labor migration in tourism, and he has published several journal articles and book chapters on the working lives of cruise ship workers. In recent years, he has expanded this work to consider how the United States has facilitated the use of mobile labor forces in tourism dependent areas of the country through the H-2B and J-1 visa programs. He is currently working on a book entitled "Be Our Guest: Foreign Guest Workers in the United States' Tourism and Hospitality Industries," which examines how seasonal resort areas have come to rely on contract workers from abroad to cook, clean, and perform a range of tasks in order to serve the added demands of tourists. This research has taken him all over the United States to places that struggle to find workers at the height of their tourist seasons, including Jackson, Wyoming, Cape Cod, Wisconsin Dells, and -- of course -- Myrtle Beach. As a teacher, Dr. Terry delights in reaching hundreds of students every year in courses like World Regional Geography and GIS. More recently, he worked with a small group of students on a Critical Inquiry project that examined the impacts of colonialism and mass tourism in the Hawaiian Islands. "Waikiki and the World" became a year-long project in which four students built out a research agenda that ultimately took them to Oahu for two weeks in March 2020. Students visited sacred sites like the Kukaniloko birthing stones, the Waimea Valley Botanical Park, and various other commercialized tourist locations to understand how Hawaiian culture has been coopted and commodified. The students also spent time speaking with local experts and activists who seek to protect and promote Hawaiian indigenous culture.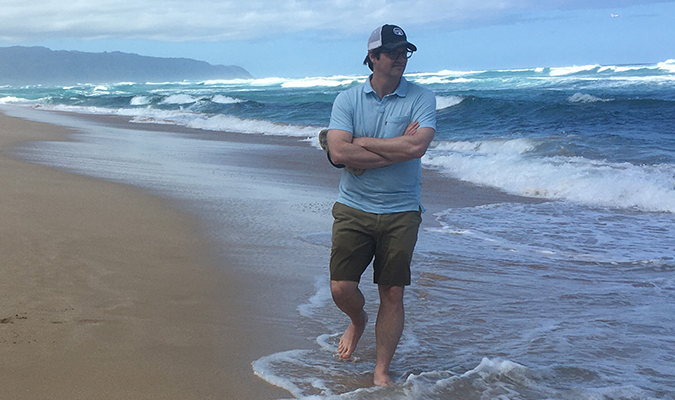 Dr. Archana Venkatesh
Dr. Venkatesh is a historian who studies gender and South Asia. She received her Ph.D. from Ohio State University in the Spring of 2020. Her research examines the work and lives of women doctors in India through the 20th century, and how they created and implemented programs to develop India's healthcare and education systems. In addition to conducting archival research in various parts of India and the U.K., she is passionate about oral history methods and has worked with oral history data for multiple projects. Her research has been supported by the American Institute for Indian Studies. Dr. Venkatesh enjoys learning about women's lives and experiences through history, and working with a combination of personal narrative, memoir, oral history data, and archival sources. One of her favorite parts of conducting oral history interviews with women is tracking how linguistic shifts in interviews often denote changes in tone – one incredible example of these shifts is in an interview she did with a ninety-two year old 'lady doctor' in Bombay, where the subject of the interview cycled through English, Tamil, Telugu and Hindi within the space of a single two hour interview!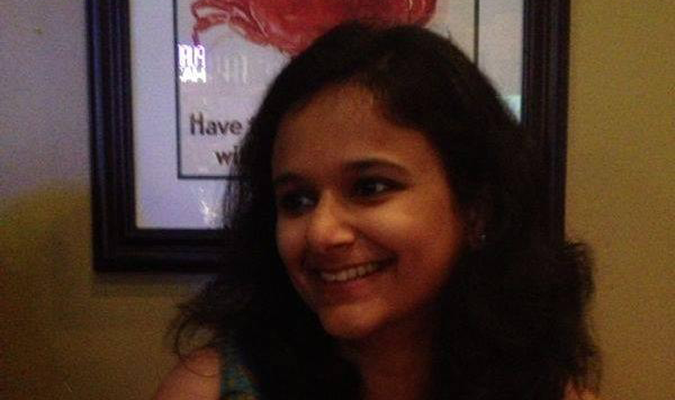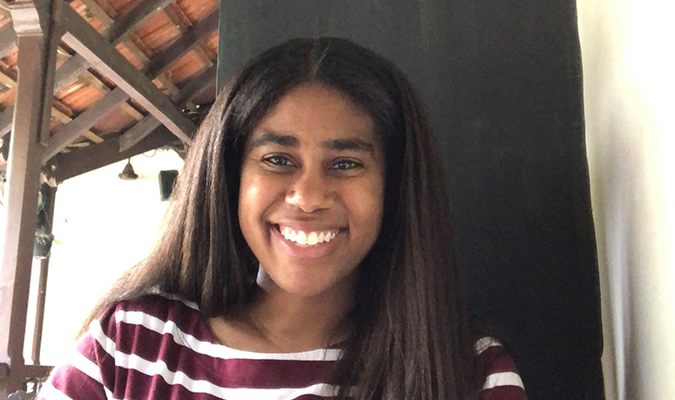 Dr. Stephanie Hassell
Dr. Stephanie Hassell's research focuses on slavery in the Indian Ocean World, particularly in the Portuguese Empire in India in the sixteenth and seventeenth centuries. Her work has taken her to archives and libraries in Lisbon, Portugal and Goa, a former Portuguese colony on the west coast of India. In order to reconstruct the lives of enslaved Africans and Asians who converted to Catholicism, she has read multiple baptism, marriage, and death records as well as other fascinating archival records documenting life in the early modern Indian Ocean world. An incidental benefit of this field of interest is that in her down time she is able to tour beautiful spots, including the island of Chorão, a ferry-ride away from Goa, and visit architectural gems and historical churches. Dr. Hassell enjoys making the connections between past and present, and loves sharing this perspective with her students!
Dr. Steve Marks
For forty years Dr. Steve Marks has been a scholar of Russian history, but this prolific author and beloved teacher has recently begun a new research project: a history of Spanish wine. Combining his interest in wine – he once worked as the manager of a wine cellar in Germany – and his appreciation for Spain's complex multicultural heritage, Dr. Marks's new project will examine the history of Spanish wine from antiquity to the present, and will be aimed at both scholars and the general public. The book will explore winemaking in the Iberian Peninsula since it was introduced by the Phoenicians, and trace how it changed over time to reflect centuries of political, economic, and cultural change in Spain. For this project, Dr. Marks spent several years studying the language, conducting research, and visiting Spanish wineries and vineyards. COVID-19 prevented him from traveling to Spain this past summer to conduct additional research, but he has "pressed" on by continuing to work on materials he collected in the past two years, and has been trying to sample Spanish regional wines (Spain grows over 600 wine grapes so the variety is endless). When travel restrictions are lifted, he plans to continue exploring the fascinating history of Spanish wine as a novel and fun way to understand the complex history of the Iberian peninsula and its peoples. Although Dr. Marks hesitates to claim a favorite wine, the one he drinks most often is a cheap sparkling rosé from the Basque country called Ilunabar Txakoli.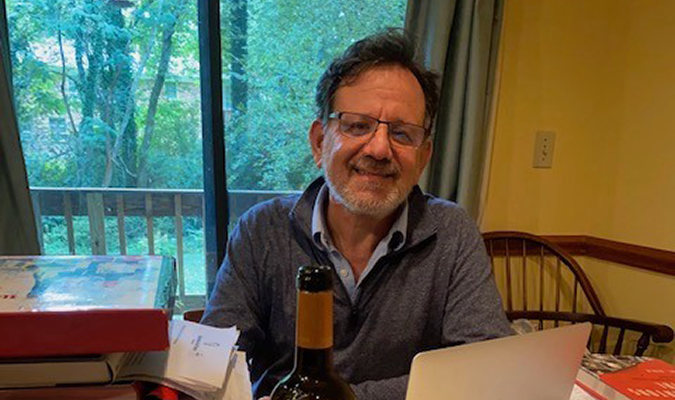 Thomas Kuehn
The History and Geography Department would like to recognize the retirement of our colleague, Thomas Kuehn, who leaves behind a legacy of distinguished scholarship and teaching excellence. Tom has been a history professor at Clemson since 1981, having served as Department chair from 2001 to 2015 and acting chair during the 1995-96 academic year. A specialist in the legal and social culture of Renaissance Italy, Tom's scholarship has earned him international recognition among Renaissance (particularly Florentine) scholars and contributed to the department's reputation at Clemson and in the historical profession. "Tom Kuehn ranks among the most illustrious humanities professors ever to teach at Clemson," said James Burns, Interim Associate Dean in the College and former History and Geography Department chair. "He is recognized as one of the premier Renaissance scholars of his generation." Tom is the editor of three books and author of five monographs, most recently Gender and Family in Italy, 1300-1600 (Cambridge University Press, 2017). His book, Heirs, Kin and Creditors in Renaissance Florence (University of Michigan Press, 2002) and Time, Space and Women's Lives in Early Modern Europe (Truman State University Press, 2001). Kuehn has also written dozens of book chapters, journal articles, and scholarly reviews. He is the recipient of two Provost Research awards at Clemson University (1982, 1996) and three National Endowment for the Humanities Fellowships (1987, 1989, 2003). A world-renowned scholar, Tom is also a gifted teacher, and has taught courses in the Renaissance, the Reformation and Medieval history. Professor Alan Grubb, who co-taught a graduate course with Tom, stressed his thoughtful, analytical approach to teaching history students. "One of the highlights for me," according to Grubbs, was getting to see "Tom in the classroom, how he handled material; I also got to see the quality of his mind and his impressive knowledge of Church history and law." From his explication of The Cheese and the Worms to "his colorful and sometimes amusing explanation of the very French and bureaucratic Annales School," Tom "showed his real skill and dedication to learning." Professor Roger Grant similarly commended Tom's collegiality and highlighted his "wonderful personal traits." Tom was always a "hard worker," he recalled, but more importantly he was, "honest, modest, and fair to all, whether to colleagues, staff, or students." For all these reasons, all of us in Hardin hall will miss having Tom as a colleague, teacher, and friend.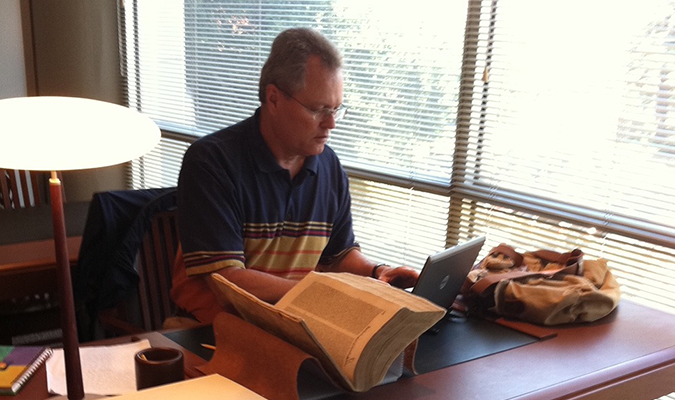 Department of History and Geography
Department of History and Geography | 126D Hardin Hall, Clemson, SC 29634