Seek Justice. Start at Clemson.
Clemson University offers robust options for students interested in pursuing law school and a legal career after earning a bachelor's degree. The College of Arts and Humanities maintains a pre-law advising office and offers counseling from a professional pre-law advisor. Our pre-law advising services extend to students of all majors who hope to pursue law as a career, and our office provides the resources and support to prepare you for a future in law.
Contact Tim Garrison
Give to the Pre-Law Excellence Fund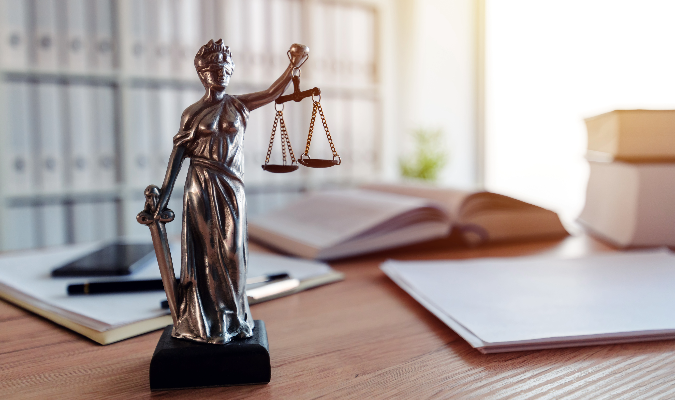 "I always had a vague idea of eventually going to law school, but my choice ultimately came about after I had been working for a year. Working in a legal-adjacent industry expanded my understanding of the law as well as my interest in it. Through philosophy, I had an appreciation for complex logical arguments. However, having to marry those arguments with other types of arguments and a complicated fact pattern is what really intrigued me."

Sylvia Wu

Harvard Law Student

Clemson B.A. Philosophy and B.S. Math
"Clemson University prepared me for success in law school and in my career. As a history major, I was exposed to a well-rounded education that allowed me to think critically and gain skills that are transferable to the legal profession. Professors such as Dr. Paul Anderson, Dr. Rachel Moore, Dr. Steven Marks, and Dr. Caroline Dunn challenged me in the classroom in ways that translated directly to the Socratic method used at Georgia Law. "

Andrew Leipold

Attorney, Georgia Tech Office of Ethics and Compliance, former U.S. Army judge advocate

Clemson B.A. History
Prospective Students
What should new college students do to prepare for law school?

Establish an outstanding academic record. 
Take courses that develop your writing, critical thinking, and communication skills.
Become active in campus and community organizations, especially those that focus on public service.  
Demonstrate that you possess maturity and strong character.  
Make an effort to talk to as many attorneys as you can so that you develop an appreciation for the benefits and demands of a career in the law. 

And, if you have any questions, contact Tim Garrison.

Choosing a major

The American Bar Association (ABA) suggests that the "traditional" majors considered appropriate for law school preparation include "history, English, philosophy, political science, economics or business," and it encourages students to "pursue an area of study that interests and challenges you, while taking advantage of opportunities to develop your research and writing skills." 

The ABA adds that the following skills provide a sound foundation for legal education: problem-solving, critical reading, writing and editing, oral communication and listening, and analytical research. Finally, the ABA encourages students to demonstrate an interest in public service and the promotion of justice during their time in college.