BA in Modern Languages
Clemson offers a degree in modern languages where you focus on one of seven crucial languages — American Sign Language, French, German, Italian, Japanese, Mandarin Chinese and Spanish. This rigorous program will prepare you for a wide range of careers in the international arena, as well as for a variety of graduate programs.
American Sign Language
Chinese
French
German
Italian
Japanese
Spanish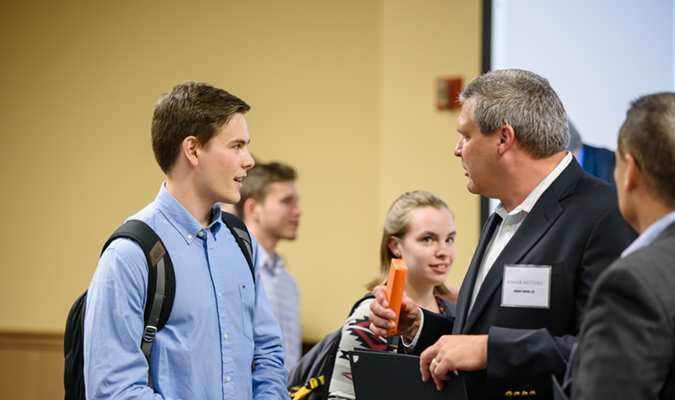 About Modern Languages
You have an ear for languages, a love of literature and a sense of adventure. You yearn to travel, live and study abroad, experiencing the world from different vantage points. You understand that language is a lens through which you perceive the world, and you're eager to understand how language shapes communication. For more information contact one of our advisor who can orient you with the program.
You will acquire communicative competence in your target language and study the relevant literary and cultural heritage. You'll also take courses designed to deepen your understanding of cultural differences and sharpen your critical thinking skills.
The Bachelor of Arts in modern languages provides a broadly humanistic course of study. In conjunction with your language classes, you will take a wide range of classes in the arts, humanities, social sciences, methodology and theory.
All modern languages majors (except those studying American Sign Language) are required to study abroad with a Clemson-approved program.
Why Study Modern Languages?

A multitude of career paths can be pursued with a degree in Modern Languages from Clemson University: from non-profit to industry and the private sector to government as well as human resources or entrepreneurial pursuits. The earning bonus for an American who learns a foreign language is 2% for new hires. This may not sound much, but over time this accumulates to an average extra of $67,000 (at 2014 value) in your retirement account at the end of your career (see "What is a foreign language worth?" The Economist, March 11, 2014).

Granted, you are probably not thinking about retirement right now, nor about how bilingualism will help you with dementia after you retired. But maybe the prospect of traveling abroad or even living and working in a foreign country is more to your liking. The study of a foreign language will make you a more globally informed, well-rounded student and help with better decision making processes. The ability to work with any kind of text and adopt quickly to situations that are unfamiliar, even uncomfortable (this studying in China or Japan for a year), make Modern Languages graduates highly valuable for any kind of company or institution. Add to this Clemson's focus on student engaged learning, critical thinking, and team work skills, you will set yourself apart from the competition without the experience of spending a semester to a year abroad.

Did we point out that studying a foreign culture, its linguistic intricacies, its literature and cinema, the connections to art, music, history, philosophy, technological advancements, and especially its peoples is exceptionally interesting. Think about the multitude of cultures where Spanish is the primary language or about the stereotypes of Germans as punctual and fantastic engineers. The art of Italy or the history or Russia. The cultural influence of France or the opportunities to communicate in ASL with a population that lives right here in South Carolina and everywhere in the US. The appeal of Japanese pop culture or the reemergence of antiquity through Latin and Old Greek as well as the contrast of Chinese philosophy to Western ideas. The list is endless. The study of other people is fascinating. And the language offers you admission to concepts and wonders your peers will never encounter in such intimacy.

And then there is the prospect of graduate studies; whatever your interests may be! Especially, for law or medical school applications, a foreign language combined with a significant international experience is turning Clemson language graduates into success stories. And our programs in American Sign Language, Chinese, French, German, Italian, Japanese, and Spanish will open your mind to journeys and adventures you may have not dared to think about. Not only do many MA and PhD programs have a language requirement, but consider that in some fields it is a major assess to access research presented in a foreign language.

We also offer a Minor option for all of the languages listed above as well as East Asian Studies, Educational Interpreting Minor, Middle Eastern Studies, Russian Area Studies, and Technical German minors. Latin might be beneficial for medical school applications, but also when considering Law are a career.

Finally, We have a lot of anecdotal evidence that our students get better jobs sooner. What do I mean by that? While it takes graduates in other fields often a couple of months to find their first job placement and then change career paths in the first 5 years, Clemson students with a degree in Modern Languages land jobs they like more immediately. What is important here is "job they like", this means our students are satisfied with their first appointments and their profession generally.

To sum up: our graduates earn more over time and are more happy in the professional and personal lives.
Director of the Modern Languages Program
Dr. Schmidt's research interests range from 18th and 19th century German literature and philosophy to German drama and music. Together with Rainer Godel (Halle, Germany) he is the co-editor of the International Herder Yearbook, a bi-annual, peer-reviewed professional journal of the International Herder Society.
Contact Prof. Johannes Schmidt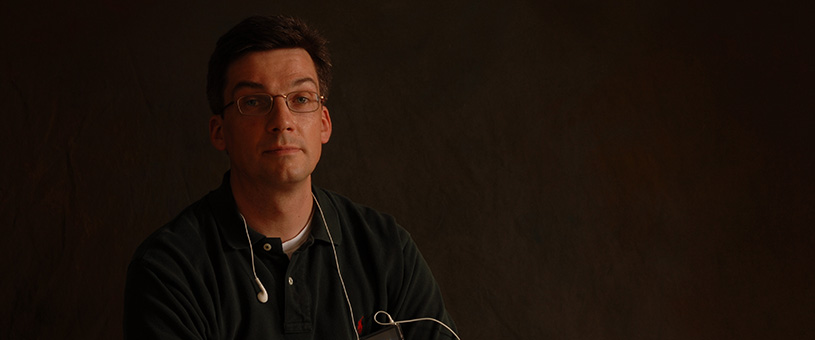 Department of Languages
Department of Languages | 717 Strode Tower, Clemson, SC 29634