Jamie Rogers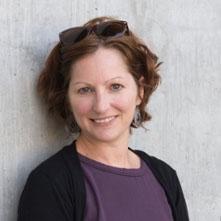 Lecturer
Contact
Department of English
Office: 615 Strode
Email: jar6@clemson.edu

Education
Ph.D. in Comparative Literature, University of California, Irvine
Courses
Black film and literature, feminist studies and social justice theory
Dr. Rogers' current book project, The L.A. Rebellion: Feminist Interventions and Institutional Claims, examines the Black feminist aesthetic and filmmaking practices of the L.A. Rebellion student film movement. The book argues that L.A. Rebellion student filmmakers' claims to the university and its resources as a space for feminist, anti-racist, and anti-capitalist liberatory work run counter to increasing trends toward privatization and corporatization of universities, in general, and film schools, in particular. Rogers is also completing a series of essays on affect and geography in experimental Black documentary film.
Selected Professional Works
Journal Articles & Book Chapters (Published)
"'Sometimes it seems you're in another world:' Afrocentric Feminisms of the L.A. Rebellion," Camera Obscura 104, vol. 35, no. 2, September 2020.
"Diasporic Communion and Intertextual Exchange in Beyoncé's Lemonade and Julie Dash's Daughters of the Dust." Black Camera, vol. 11, no. 2, Spring 2020.
"Organizing Precarious Labor in Film & Media Studies: A Manifesto," by Bruce Basell, Joseph Clark, Beth Corzo-Duchardt, Rebecca M. Gordon, Jamie Ann Rogers, Sharon Shahaf, and members of the Precarious Labor Organization, JCMS (formerly Cinema Journal 59, no. 14, Summer 2020.
"Invisible Memories: Black Feminist Literature and its Affective Flights." A Feel for the Text: Affect Theory and Literary Critical Practice. Ed. Stephen Ahern. Palgrave Macmillan, 2019.
"El otro Francisco," "Cosmorama," and "Muerte al invasor." A Cuban Cinema Companion, Eds. Sean O'Reilly, Salvador Murguia, and Amanda Eaton McMenamin. Rowman & Littlefield, 2019.
College of Architecture, Arts and Humanities
College of Architecture, Arts and Humanities | 108 Strode Tower, Clemson, SC 29634