Mickey Lauria, Ph.D.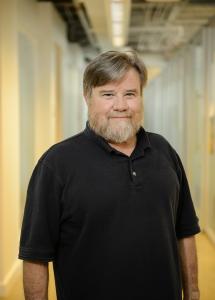 Professor Emeritus, City and Regional Planning and Director, Planning, Design and the Built Environment
Contact
Department of City Planning and Real Estate Development
Office: 2-315 Lee Hall
Email: mlauria@clemson.edu

Education
Ph.D. in Geography, University of Minnesota (1980); M.A. in Geography, University of Minnesota (1977); B.A. in Geography and Political Science, University of California at Los Angeles (1975)
Mickey Lauria, Ph.D., is Professor of City and Regional Planning and Director of the Ph.D. Program in Planning, Design and the Built Environment at Clemson University. He has served as President of the Association of Collegiate Schools of Planning, has edited the association's journal of record, the Journal of Planning Education and Research, and currently serves as Co-Editor of Town Planning Review while serving on the editorial boards of six planning research journals. He has published articles on community-based development organizations, urban redevelopment, and politics and planning in planning, geography, and urban studies journals. His recent research interests include conservation easements and affordable housing; empirical analysis of planning theories, patterns and impacts of housing foreclosures and abandonment; neighborhood conditions and planning issues involving race and class, and planning for growth and change in the Southeastern U.S. He has taught and researched planning issues throughout the United States including Minneapolis, Chicago, Pittsburgh and the Monongahela valley, small towns in Iowa, New Orleans and its surrounding parishes, upstate South Carolina, and in Europe including England, Austria, and France.
Dr. Lauria in his own words:
Hometown: Middlesex, New Jersey: a working class suburb (small town melting into megalopolis). A great place to be from.
What I like best about teaching at Clemson: A student centered university embedded in small town living at the foothills of the Appalachian Mountains.
Favorite urban planning movie: There are so many, but some you might not suspect would be "The Streets of New York", "The Italian Americans," and perhaps Burn's documentary on "New York City".
Advice for prospective students: Your undergraduate degree matters only in what it will allow you to bring to bear on what you choose to pursue as professional planner. All majors will provide you with a background that will be useful for planning.
When not teaching I . . . Listen (critically listen) to Jazz on my Maggies. I walk my dog. Go camping and canoeing, or drive to Colorado to my rustic cabin at 9000' with a view of the Sangre de Christos and just chill.
What students should take away from my classes: How to read and think critically. How to practice to be a reflective practitioner. And if interested in research, how to develop, design, and conduct quality research projects.
Best part of the job: Controlling one's labor power: teaching, studying, and researching issues that you are passionate about. Working with eager students who are passionate about making the world a better place to live and work. And working in an environment with perpetual youthful optimism and exuberance.
Why I became an urban planner: I grew up in a working class neighborhood, witnessed first-hand the low quality and insecure nature of their existence, witnessed urban working class residents get pushed around the city, and ignored at the same time, by public and private development projects and public/private incentivized gentrification. In fighting those projects, I ran into urban planners who at the time were, from my perspective, on the wrong side of those issues. Decided educating them might be more effective.
Favorite Cities: First and foremost, my soul City of New Orleans. I love almost all cities, but ones I have experienced enough to say they are favorites in the US are: Chicago, San Francisco, and New York. Outside the US: Amsterdam, Vienna, London, Dublin, Rome, Paris, and Sydney.
If I wasn't teaching urban planning I would be . . . Teaching Urban Geography, Political Geography, and mixed methods research design (the last of which I currently do in our transdisciplinary Ph.D. Program in Planning, Design and the Built Environment).
Selected Professional Works
Journal Articles & Book Chapters (Published)
Lauria, Mickey and Carissa S. Slotterback. Editors. 2020. Learning from Arnstein's Ladder: From Citizen Participation to Public Engagement. NY, NY: Routledge Press. ISBN 9780367258238
Slotterback, Carissa Schively and Mickey Lauria. Building a Foundation for Public Engagement in Planning: 50 Years of Impact, Interpretation, and Inspiration from Anstein's Ladder. Journal of the American Planning Association, 85, 3:183-187, DOI: 10.1080/01944363.2019.1616985.
Lauria, Mickey and Mellone F. Long. 2019. Ethical Dilemmas in Professional Planning Practice in the US. Journal of the American Planning Association, 85, 4: 393-404. https://doi.org/10.1080/01944363.2019.1627238
Antonakos, Cathy L., Claudia J. Coulton, Robert Kaestner, Mickey Lauria, Dwayne E. Porter, and Natalie Colabianchi. Built Environment Exposures of Adults in the Moving to Opportunity Experiment, Housing Studies (in Press). https://doi.org/10.1080/02673037.2019.1630560
Lattimore, John and Mickey Lauria. Collective Efficacy in Disadvantaged Neighborhoods: The Influence of Habitat for Humanity. Journal of Urban Affairs, 40, 6: 782-804. https://doi.org/10.1080/07352166.2017.1392829
Lauria, Mickey and Mellone F. Long. Planning Experience and Planners' Ethics. Journal of the American Planning Association 83, 2: 202-220. https://doi.org/10.1080/01944363.2017.1286946
College of Architecture, Arts and Humanities
College of Architecture, Arts and Humanities | 108 Strode Tower, Clemson, SC 29634