Baruch Institute of Coastal Ecology and Forest Science
The Baruch Institute of Coastal Ecology and Forest Science (BICEFS) is located in Georgetown, South Carolina on Hobcaw Barony, a 16,000 acre tract of undeveloped land owned by the Belle W. Baruch Foundation, a non-profit organization.
The coastal environment of Hobcaw offers a diversity of ecosystems including estuaries, tidal marshes, and freshwater swamps; coastal forests, and streams and rivers.
Topics of research at BICEFS address critical environmental issues including climate and land-use change, coastal science, water quality and quantity, biodiversity loss, and forest and watershed ecology and management. Our researchers work both at Hobcaw Barony, as well as across the state, nationally, and internationally. Findings from our research inform conservation, management, and policy.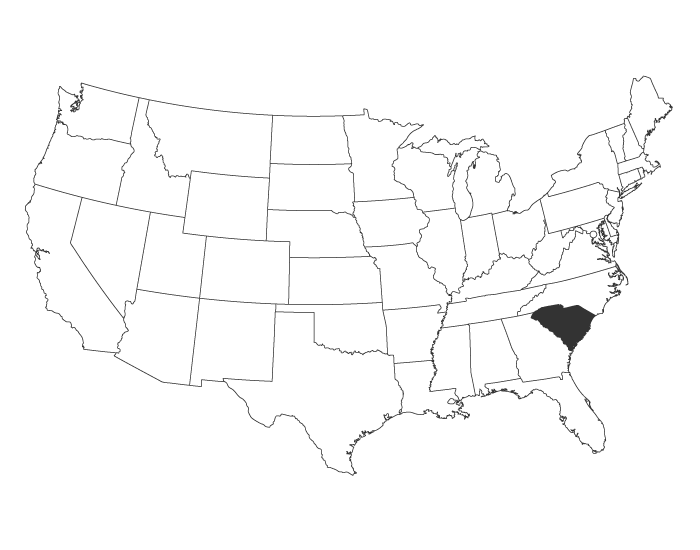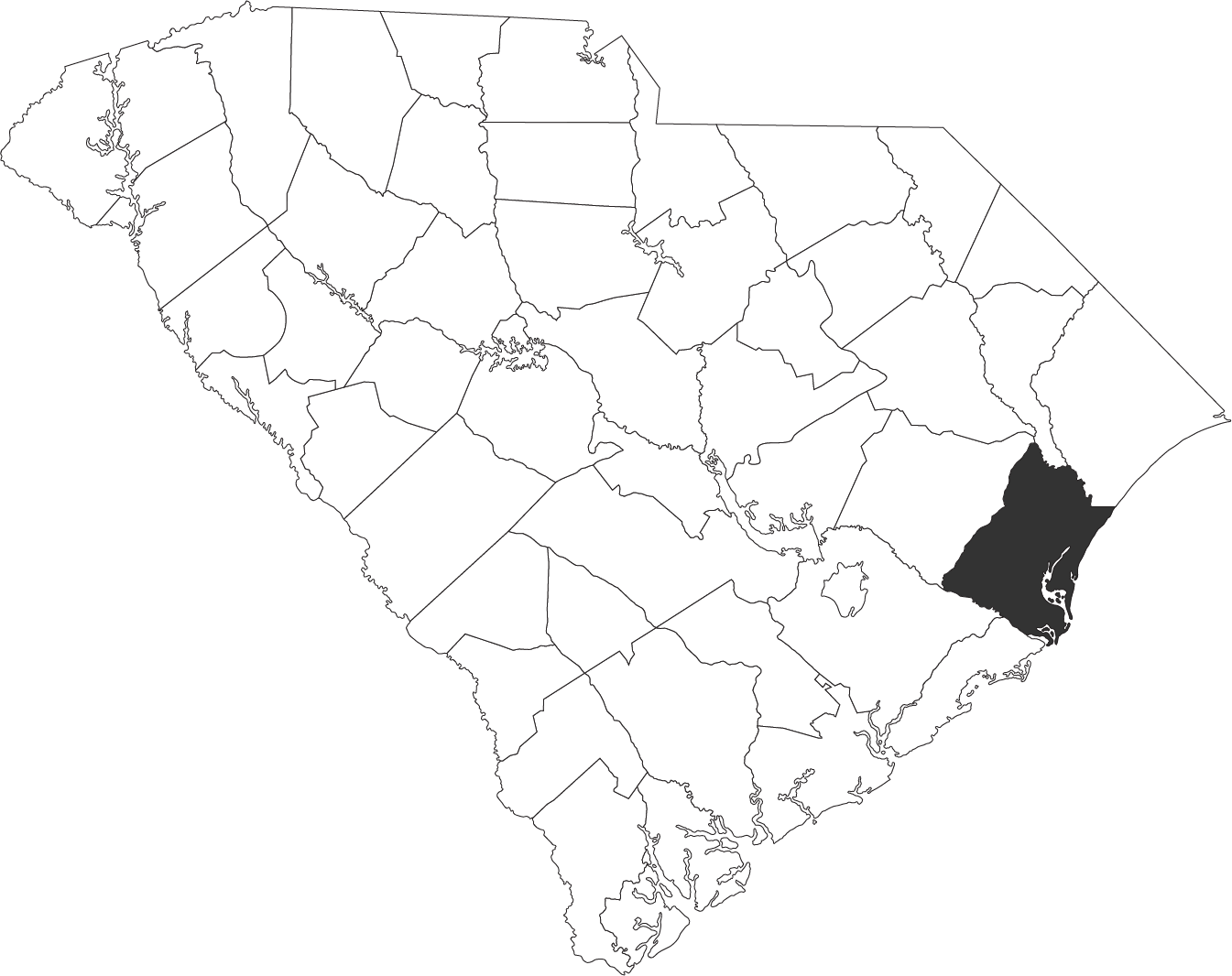 BICEFS is located on the southern east coast of the United States, on the Atlantic Ocean's inlets and beaches.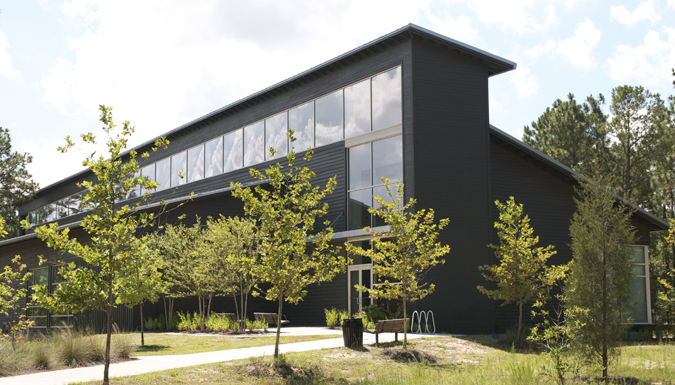 Facilities
12,000 square foot conference and education facility

Office space for resident faculty, visiting faculty, and visiting scientists
Smart classroom for videoconferencing and distance education
Large meeting room for workshops and symposia
Conference rooms for small meetings

7,000 square foot office and laboratory facility

Laboratories for water quality and environmental research

New 1,250-square-foot research and operations building
Two cottages for overnight lodging with a total of 13 beds
Board & Stakeholders
2023 Pate Foundation Board Members

Mr. Jeffrey C. Shields (DeBordieu)
Georgetown, SC

Mrs. Lawly Ford (Pate Family)
DeBordieu Colony
Georgetown, SC

George Bullwinkel III (CUF/CUREF)
Columbia, SC

Dr. Mažeika Patricio Sulliván, Executive Director
Baruch Institute of Coastal Ecology and Forest Science
Georgetown, SC

Mr. D. Wayne Rogers (Deboardieu)
Catalyst Architects, LLC
Lexington, SC

Dr. George R. Askew
Vice President
Public Service and Agriculture
Clemson, SC

Mr Bartow S. Shaw, Jr (CUF/CUREF)
American Forest Management, Inc; Retired
Sumter, SC

Mr. James R. Hendricks, Jr
(CUF/CUREF)
Pawleys Island, SC

Laura L. Jordan, Advisor
Development
Clemson University
Clemson, SC

Mrs. Ann W. Hunter
Member-At-Large
Greenwood, SC

Stakeholder Representatives

William Campbell
Former President, The Discovery Channel
Litchfield Beach, SC & Miami, FL

Kenneth Dunn
Forester, Center for Heirs Property for Preservation
Myrtle Beach, SC

Ann English
State Conservationist, USDA-NRCS
Columbia, SC

Joey Ferguson
Resource Management Services
Georgetown, SC

Bill Gaskins
American Forest Management
Sumter, SC

Amy McFadden
White Oak Forestry
Georgetown, SC

Ken Rentiers
Deputy Director, SC Dept. of Natural Resources
Land, Water, and Conservation
Columbia, SC

Wayne Rogers
Catalyst Architecture
Wallace Pate Foundation board member & Debordieu resident

Josh Sandt
Canfor
Conway/Myrtle Beach, SC

Dan Scheffing
For. Consultant/Retired Westvaco Land Mgmt.
Andrews, SC

Bo Shaw
Retired Founder & Chairman, American Forest Management
Sumter, SC/Charlotte, NC 

Ernie Wiggers
Nemours Wildlife Foundation (retired)
Beaufort, SC

Andrew Bridges
Nemours Wildlife Foundation
Beaufort, SC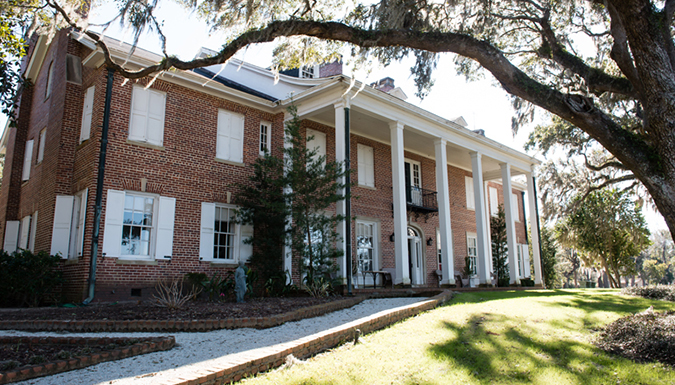 Hobcaw Barony
Belle W. Baruch Foundation
The Belle W. Baruch Foundation is a non-profit organization and owner of Hobcaw Barony, where the Clemson Baruch Institute is located. In 1968, an agreement was signed between Clemson University and the Baruch Foundation to establish the Baruch Institute.
hobcawbarony.org
Baruch Institute of Coastal Ecology and Forest Science
Baruch Institute of Coastal Ecology and Forest Science | Highway 17 North, Georgetown, SC 29442-0596