The Clemson University Greenhouse Complex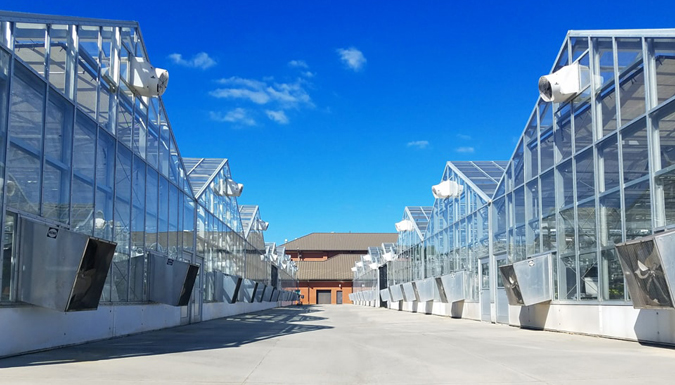 The Clemson University Greenhouse Complex is a support facility for basic and applied plant research housed in the Biosystems Research Complex. The Greenhouse Complex is intended to provide varied levels of controlled environment for plant growth.  The greenhouses include state-of-the-art research and growing areas. Two sections have been designated for teaching; the other sections are available for research.
40,000 gross square feet under glass aligned along 2 enclosed corridors
32 research sections each with individual environmental controls
Automated environmental controls for cooling, heat, humidity, shade and lighting
Archived environmental data for each area and outside ambient conditions
Mist propagation with bottom heat
Photoperiod control (light exclusion)
Overhead sheltered outside growing areas
The facility contains over 40,000 square feet of greenhouse space and an approximately 16,000 square-foot headhouse. The greenhouse facility is comprised of two ranges of greenhouses each aligned along a central corridor. Together the ranges contain:
24 greenhouse 4 bench zones measuring 36' x 36'
8 greenhouse single bench zones measuring 12' x 36'
4 greenhouse 3-bench zones measuring 24' x 36'
2 covered growing areas
The headhouse contains all of the support facilities for the greenhouse including:
Preparation area
Demonstration room
4 Temperature-controlled storage rooms
General laboratory
Level 3 containment laboratory
7 growth rooms
Shop
Pesticide and fertilizer storage and mixing areas
Autoclaves
Emergency utility equipment
Location
The Clemson University Greenhouse Complex is located on New Cherry Street and is part of the Biosystems Research Complex located just east of Newman Hall and the Poole Agricultural Sciences Building.
Hours of Operation
The normal working hours for the Greenhouse Complex are 8:00 to 4:30 Monday through Friday.