Your Ice Cream Fix Is Waiting At...
Hours
April 29th – May 7th Closed for Finals
Mon - Fri (11:30 a.m. to 6:00 p.m.)
*during June 10 to July 31 extended till 8:00 p.m. on Mon - Thu
Sat (1:00 p.m. to 6:00 p.m.)
Sun (1:00 p.m. to 6:00 p.m.)
Hey there! Please be aware that since we're located in the heart of the Clemson campus, we stick to campus holidays, too. View our University Holiday Schedule to stay up to date with our Holiday closings.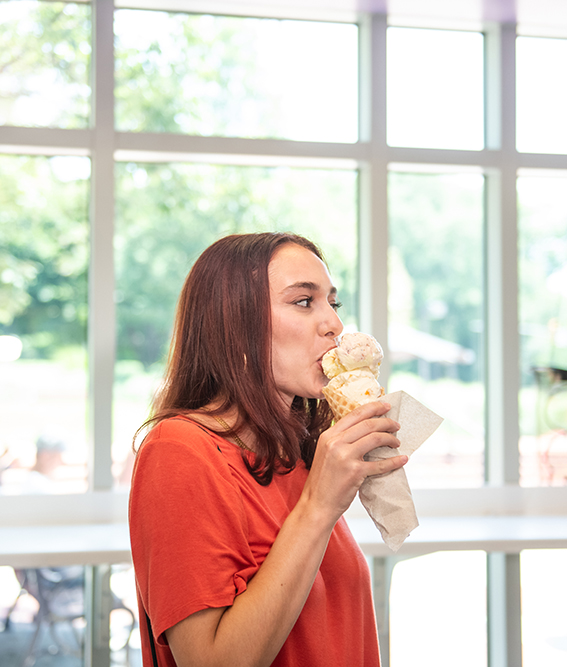 Come try the #1 Ranked Collegiate Ice Cream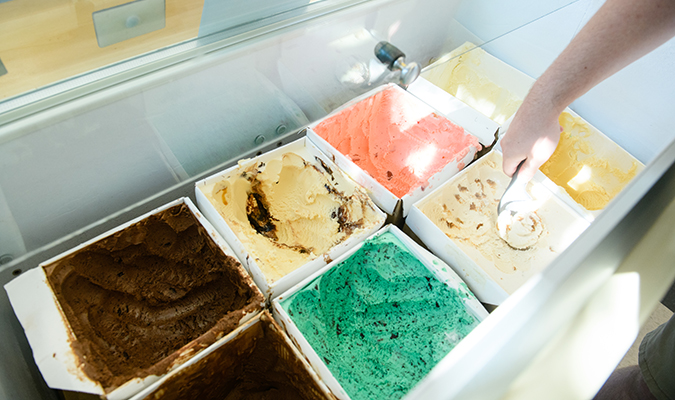 Maybe you've noticed…but universities can tend to lean a little competitive. That's why we're proud to have snagged the number one spot on College Magazine's top ten list of best university ice creams to try. Take that, Penn State and Wisconsin! We're only kidding—sort of.
And if that wasn't enough, our humble operation found itself on Taste of Home's list of "30 Best Milkshake Spots in America." And it's all thanks to the innovation, hard work, and adventurous spirit of the students who make up our family at the 55.
Clemson Ice Cream - '55 Exchange
Clemson Ice Cream - '55 Exchange | 720 McMillan Rd, Clemson, SC 29634