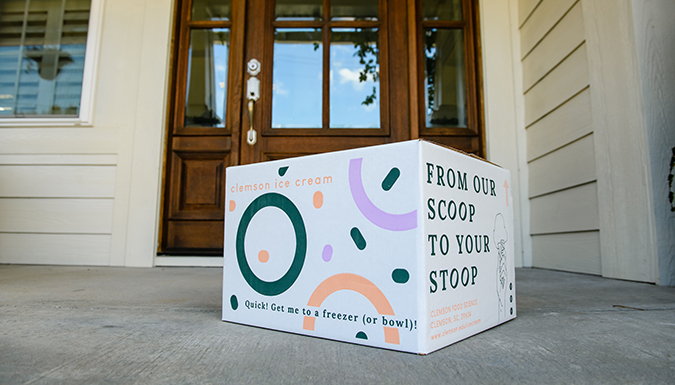 From Our Scoop to Your Stoop
Our ice cream is handcrafted with care in Clemson, South Carolina, and ships anywhere nationwide.
There's a reason people all over the country come knocking on our virtual door for their ice cream fix—it's just that dang good. Maybe it's the small-batch process. Maybe it's the mission behind the madness. Or maybe it's the fact that all of our ice cream is handcrafted by passionate Clemson students. Whatever it is, we promise it'll have you coming back for more, spoon in hand.
Order Your Ice Cream
Clemson Ice Cream - '55 Exchange
Clemson Ice Cream - '55 Exchange | 720 McMillan Rd, Clemson, SC 29634