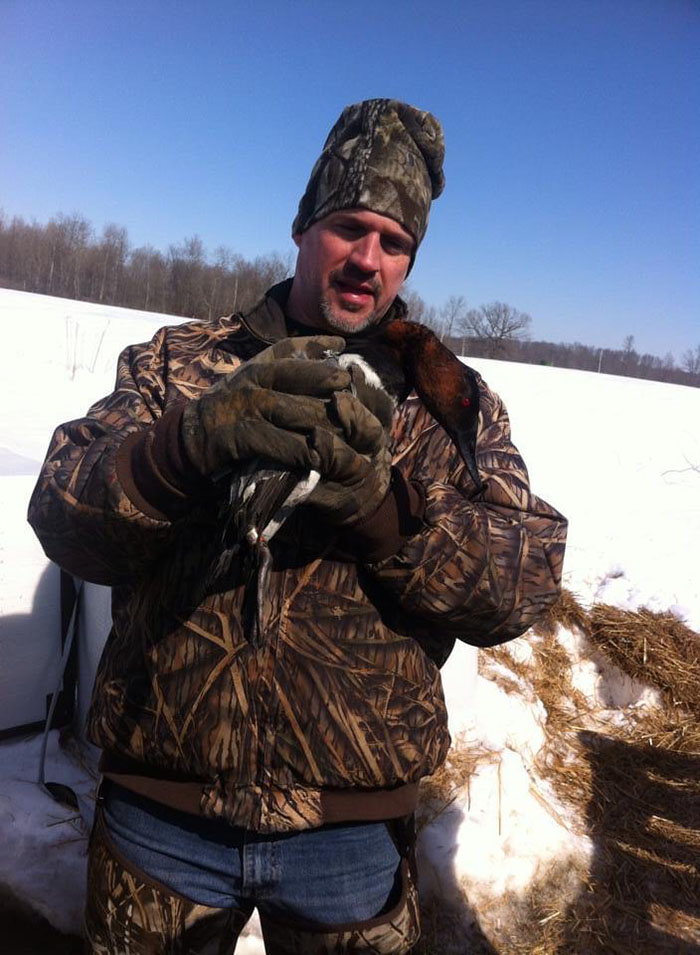 Dr. Jim Anderson, Director
James C. Kennedy Waterfowl & Wetlands Conservation Center
Dr. James T. (Jim) Anderson is the James C. Kennedy Endowed Professor of Waterfowl and Wetland Ecology, the Director of the James C. Kennedy Waterfowl and Wetland Center, and a faculty member in the Department of Forestry and Environmental Conservation at Clemson University. Jim arrived at Clemson in August 2021. Until August 2021, he was a Wildlife and Fisheries Resources Professor and the Davis-Michael Professor of Forestry and Natural Resources at West Virginia University (WVU). He started at WVU in January 1999 as an assistant professor, became an associate professor in 2004, and became a full professor in 2009. He earned a B.S. in wildlife from the University of Wisconsin-Stevens Point (1991), an M.S. in range and wildlife management through the Caesar Kleberg Wildlife Research Institute at Texas A&M University-Kingsville (1994), and a Ph.D. in wildlife science from Texas Tech University (1997).
Jim's research centers on wetland and riparian wildlife ecology and wetland/ riparian management. He has published >150 scientific articles, mentored over 60 graduate students, and garnered >$29 million in grants and contracts. Jim has taught or co-taught various courses,including Waterfowl Ecology, Introduction to Wildlife and Fisheries Resources, The Tradition of Hunting, Renewable Resources Policy and Governance, Applied Wetlands Ecology and Management, and Restoration Ecology. He has received multiple department and college awards for outstanding researcher, teacher, and service provider. He has received the Distinguished Alumni Award from the College of Agricultural Sciences and Natural Resources at Texas Tech University and the Outstanding Faculty Award from the West Virginia University Forestry Alumni Association.
In his spare time, Jim likes to garden, hunt, and go on adventures with his wife, Heather, and their Labrador retriever, Gideon.
For more details please view Jim's profile.