National News & Events
Spacecraft Design Competition The "SPACECRAFT DESIGN" is a design competition developed to explore the creative potential of architectural design through one of the most iconic architectural drawings: the axonometric projection. Participants are asked to design a vehicle that responds to the requirements of the brief and one axonometric projection to represent it, with absolute freedom of interpretation, technique, and level of abstraction. Even the concept of axonometric itself can be questioned in order to craft the most expressive way to represent the design. The submission requires only 1 image and 5 keywords. The submission deadline is 31 October 2021, 23:59 CET.  More->>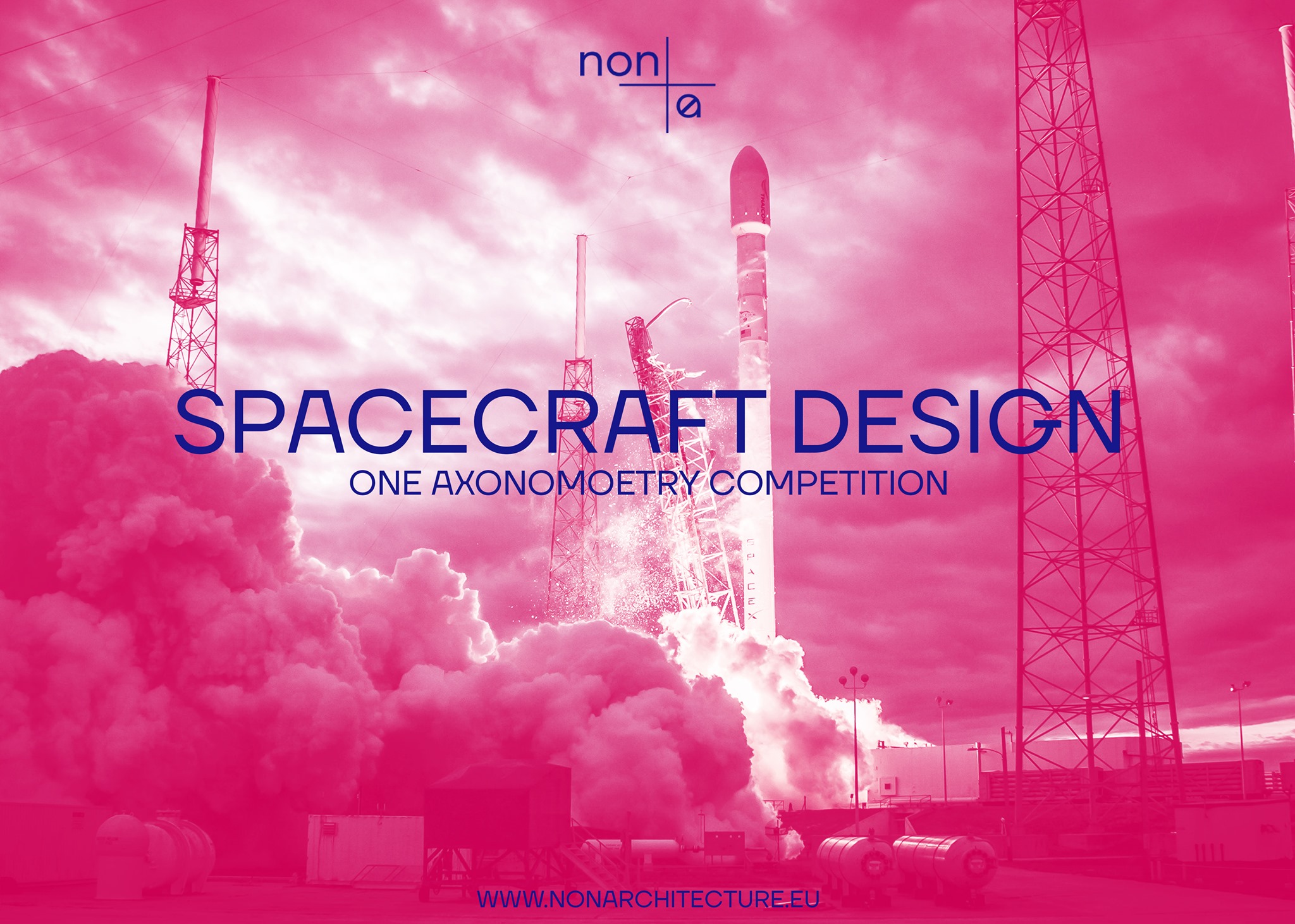 News Source: Non Architecture
AI And Data Sceince Jobs Are Hot: Here Is What Employers Want  Jobs in AI and data science are booming, and the trend is showing no sign of abating. A new research report on the current state of the AI labor market in the UK found that close to 110,500 job opening were posted in the past year for roles related to AI and data science. That is more than double the number of vacancies registered in 2014, and a 16 percent increase from 2019, marking the highest year to date for AI jobs posted on the market. Every month for the past three years, between 8,000 and 10,000 roles were posted online, ranging from data analysts and software developers to research and development, as well as university positions such as lecturers and professors in AI and data science. Moreover, two-thirds of firms expect the demand for AI skills in their organization to increase in the next 12 months. More->>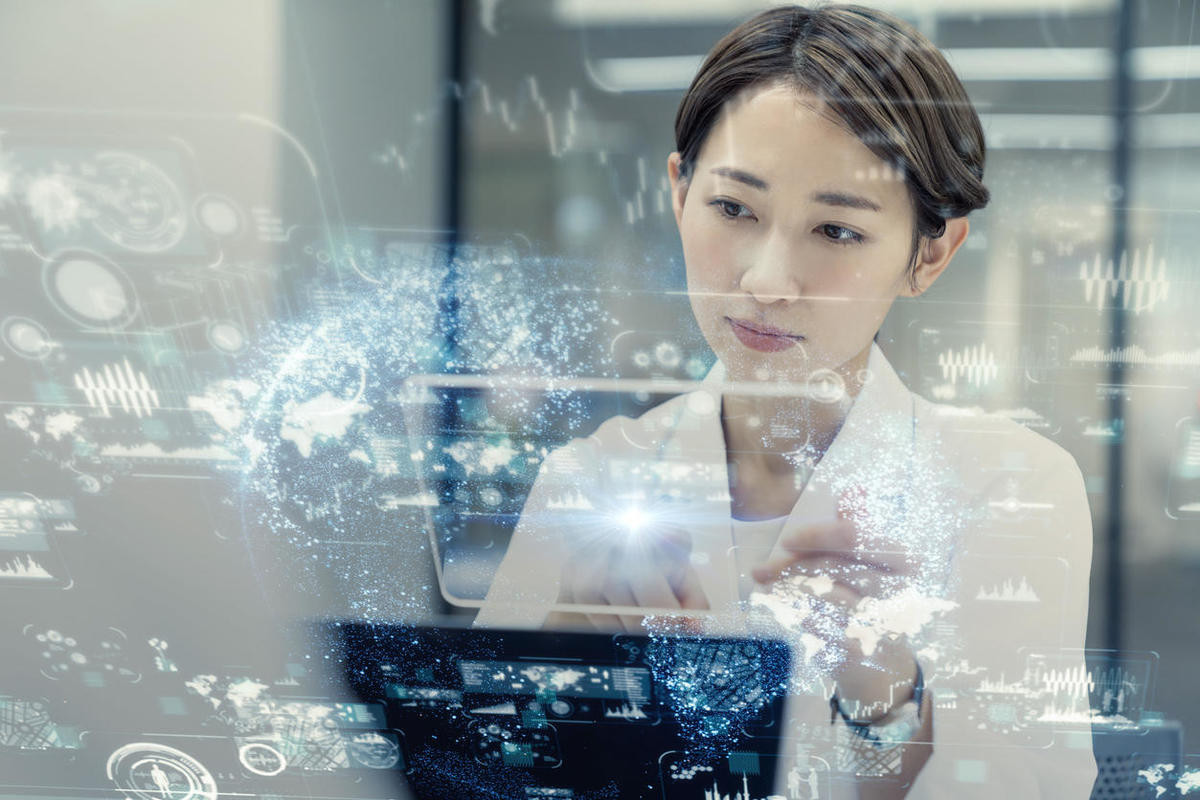 News Source: ZDNet, May 20
UCLA Researchers Use AI to Show Multidimensional Imaging of Biological Processes  UCLA bioengineers and colleagues have created a new imaging system that advances dynamic imaging microscopy with artificial intelligence. The new system can reveal the details of biological processes in tiny tissue samples at a resolution of two thousandths of a millimeter and in slow motion at 200 frames per second. "This new system allows us to see biological events live in what is essentially five dimensions — the three dimensions of space, plus time and the molecular level dynamics as highlighted by color spectra," said Dr. Tzung Hsiai, UCLA's Maud Cady Guthman Professor of Cardiology. "For doctors and scientists, this could reveal the fine details of what's happening in microscopic spaces and over millisecond-length time scales in a way that has never been done before. This advance can go a long way in helping find new insights to understand and treat diseases." More->>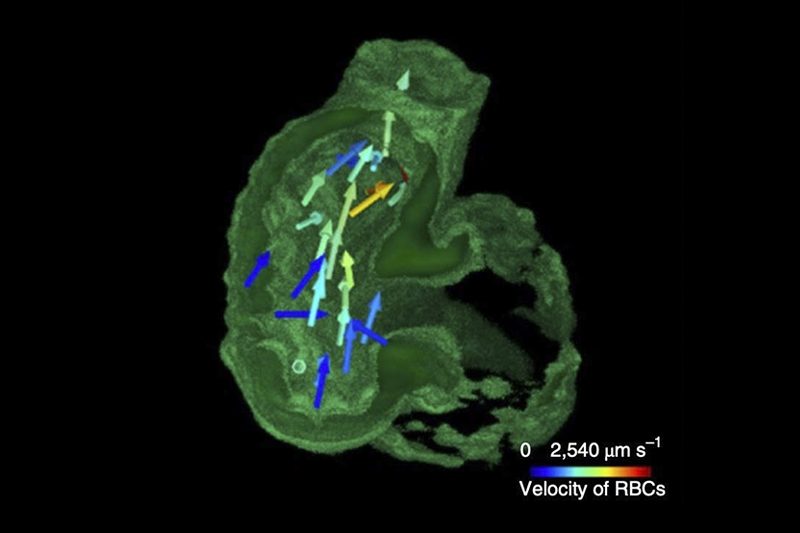 The new system can capture and track flowing blood cells in a beating heart. (Dr. Tzung Hsiai)
Large-scale Analysis of Pedestrian Data from Three European Cities Examines How Building Density and Street Design Affect Pedestrian Behavior  Pedestrian movements are tricky to track, but now the first large-scale statistical analysis of pedestrian flow using anonymous phone data collected in three European capital cities, London, Amsterdam and Stockholm, has been conducted by researchers from KAUST with Swedish colleagues from Gothenburg. "We took advantage of the power of large-scale data collection to determine if these same variables (density and street type) could explain both the full-day counts in different streets and the variations in flow over the day," says Bolin. "We developed a functional ANOVA model to explore our results." More->>
Kenyan Start-up Founder Uses Plastic to Make Bricks Stronger Than Concrete   Materials engineer Nzambi Matee heads a recent start-up called Gjenge Makers, which creates low-cost lightweight building materials from recycled plastic and sand. Beginning with pavers, the company has introduced a product that is stronger and more flexible than concrete, heightening its durability and diminishing its maintenance costs. More->>
Nzambi Matee. Image via Gjenge Makers.
ICON teams up with BIG and SEArch+ for Project Olympus, An Off-world Construction System for the Moon  "Icon, an Austin, Texas-based developer of construction technologies, received funding to research and develop a space-based construction system that could support future exploration of the moon. It has engaged two architecture firms as partners for the project: Denmark-based BIG-Bjarke Ingels Group and New York City-based SEArch+." — Construction Dive  More->>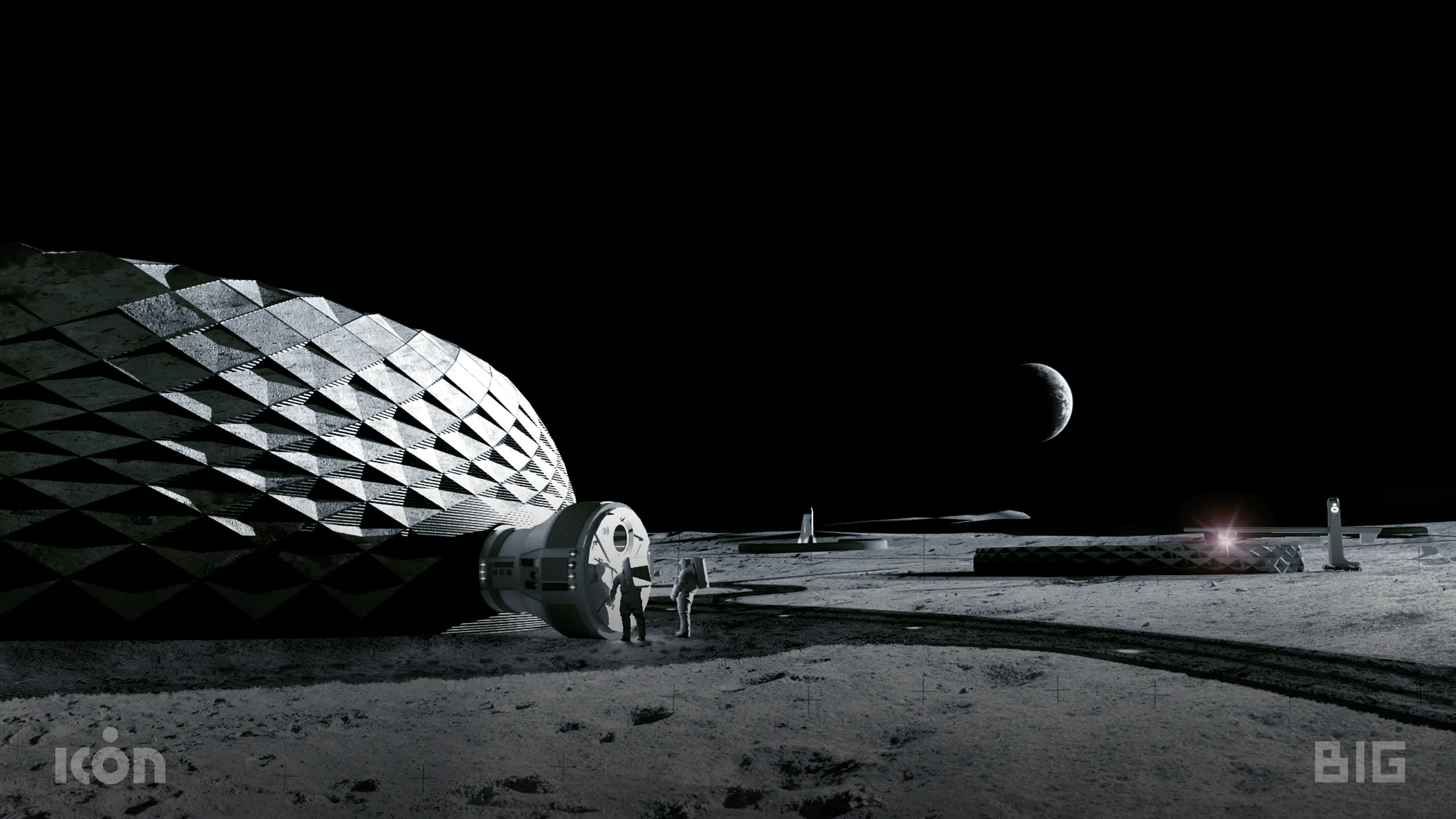 Concept render by BIG-Bjarke Ingels Group. Courtesy of ICON.
This 3D-printed, Hands-free Door Opener Could Be A Quick Fix to Help Reduce the Spread of COVID-19 and Other Illnesses  In response to the COVID-19 outbreak, many architects, designers, and students are turning to 3D-printing to rapidly produce much needed equipment, like protective gear for healthcare workers and respirator valves for sick patients. In their own effort to help slow the spread of the coronavirus, Belgian manufacturing company Materialise recently released free design files for a hands-free door opener that makes you use your wrist (ideally covered by a sleeve) instead of your bare hands to touch door handles, which are a hotspot for germs. Even MayoClinic has printed the door openers to be used in their facilities. More->>
Hands-Free 3D-Printed Door Opener to Help Against the Spread of Coronavirus. Video via Materialise/YouTube.
Refik Anadol Uses Machine-learning to Generate His 'Quantum Memories' for the NGV Triennial  The video artwork series is an expression of more than 200 million nature-related images from the internet. These images are processed using quantum computing software developed by the google AI quantum research team together with a supercomputer that has been programmed with machine-learning algorithms. The resulting real-time video can be considered both an alternate dimension of the natural world and a radical visualization of digitized memories of nature. More->>
Installation view of refik anadol 'quantum memories, 2020' on display in NGV triennial 2020, © refik anadol, by tom ross
How can pedestrians trust autonomous vehicles  Utilizing a unique VR set-up, researchers uncover a certain amount of trust to encourage, but not harm, pedestrians. When at a crosswalk, humans can easily read a driver's slightest nod. These gestures give us the confidence to step out into the road full of two-ton machines. With an automated vehicle, however, that human to human communication is unreliable: the driver may not be in control or even be paying attention, leaving the pedestrian unsure if they'll be safe while crossing. To inform future solutions to this, a team led by Michigan researchers observed how we act as pedestrians in a virtual reality city full of autonomous vehicles. More->>
Using VR to measure if pedestrians trust autonomous vehicles. Vedio via University of Michigan Engineering/YouTube
Robots and Humans Collaborate to Revolutionize Architecture  Two Princeton researchers, architect Stefana Parascho and engineer Sigrid Adriaenssens, dreamed of using robots to simplify construction, even when building complex forms. "We want to use robots to build beautiful architecture more sustainably," said Adriaenssens, an associate professor of civil and environmental engineering and the director of the Form Finding Lab. So the professors partnered with architecture and engineering firm Skidmore, Owings and Merrill (SOM) to create a striking and unique installation for the SOM exhibition "Anatomy of Structure" in London last March. They used two industrial robots provided by U.K.-based Global Robots to build a breathtaking vault, 7 feet tall, 12 feet across and 21 feet long, constructed of 338 transparent glass bricks from Poesia Glass Studio. More->>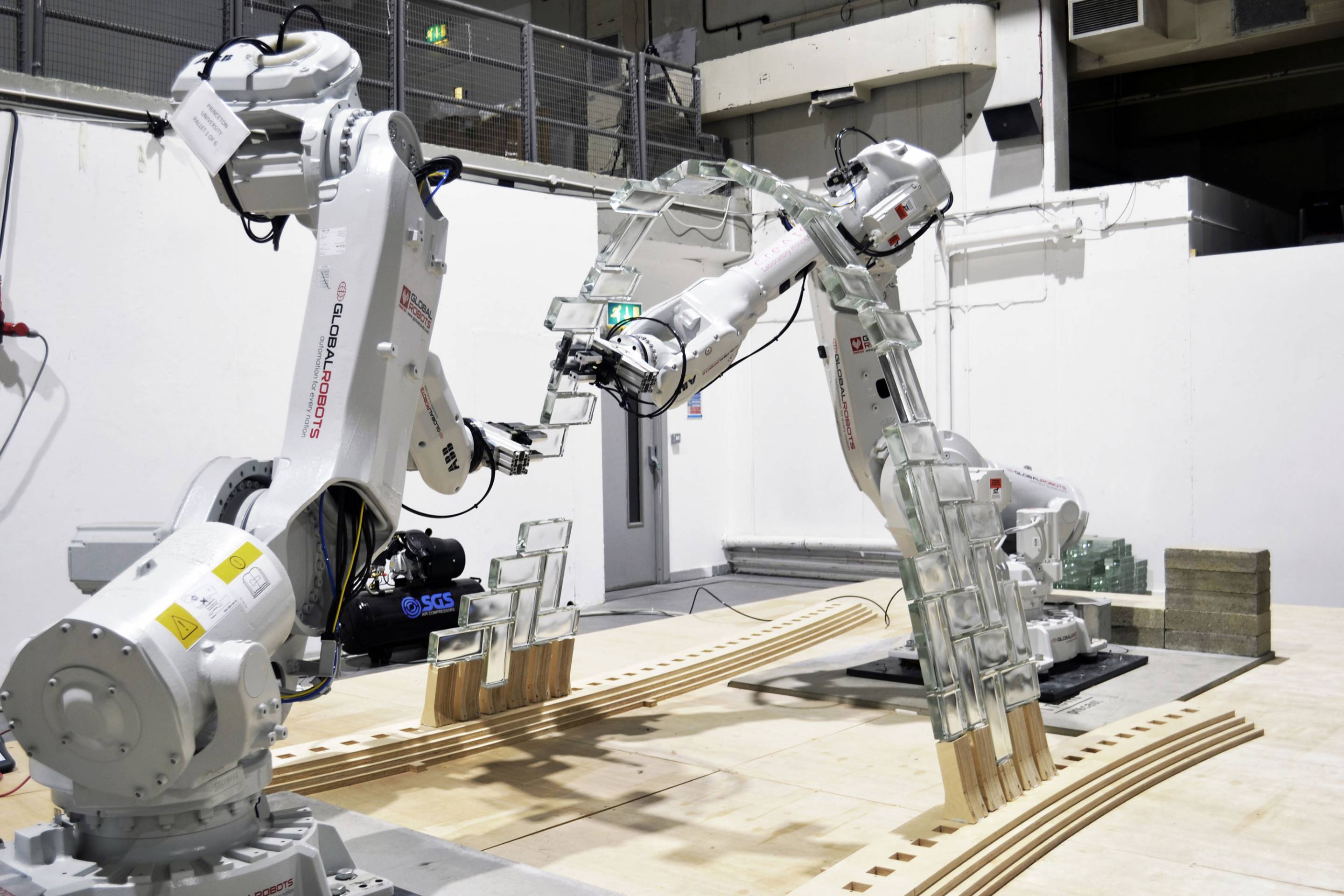 Robert Builds Two-story Brick House  Perth, Australia-based robotics company FBR – formerly known as Fastbrick Robotics – has built its first two-storey house using its Hadrian X block-laying robot, which has been in development since 2015. It was the first time the robotic block-laying approach incorporated steel reinforced concrete columns and a concrete floor slab placed atop the structure's first story (Global Construstion Review). More->>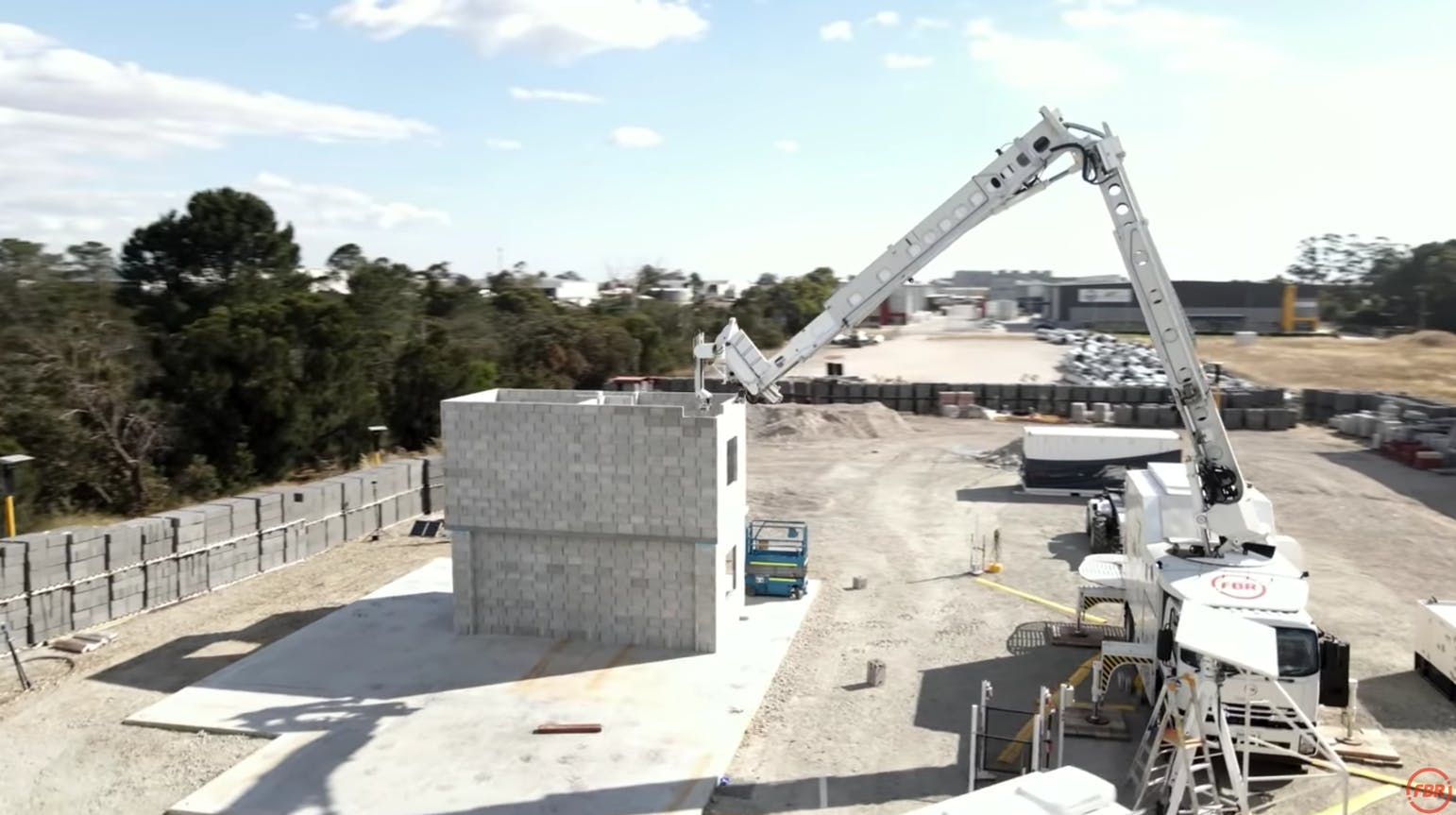 Uber, Lyft Pricing Algorithms Charge More in Non-White Areas:   George Washington University (GW) researchers discovered apparent racial bias in pricing algorithms used by ride-hailing companies like Uber and Lyft. GW's Aylin Caliskan and Akshat Pandey analyzed transport and census data in Chicago and found that the firms charge higher fares if a pick-up point or destination is in a neighborhood with a greater ethnic minority population than for those with predominantly white residents. The researchers compared trip data from ride-hailing apps to information from the U.S. Census Bureau's American Community Survey. Although rider ethnicity is excluded from the trip data, fare prices per mile were higher overall if the pick-up or drop-off location was in a neighborhood with fewer white residents, a lower median house price, or lower average educational level. Os Keyes at the University of Washington in Seattle said, "This should cause us to further question studies of 'fairness' and 'bias' in algorithms which promise to end algorithmic racism by simply not mentioning race." More->>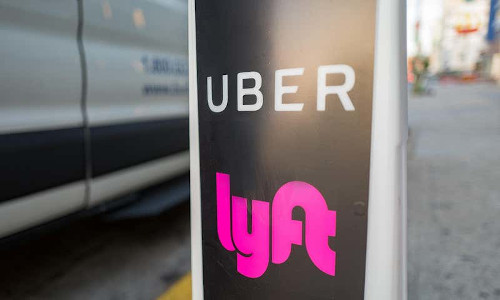 Model Helps Robots Think More Like Humans When Searching for Objects   University of Michigan (U-M) researchers have developed a model for a practical technique that robots can use to visually search for or target items in complex environments in a more humanlike manner. The Semantic Linking Maps (SLiM) model teaches robots to seek items in close proximity if they are already in sight of a "landmark object." SLiM links certain landmark objects in the robot's memory to other related objects, along with data about the two objects' typical spatial relationships. The researchers employed SLiM to factor in features of both target and landmark objects, in order to give robots a stronger understanding of how things can be arranged in an environment. Said U-M's Zhan Zeng, "Being able to efficiently search for objects in an environment is crucial for service robots to autonomously perform tasks. We provide a practical method that enables robot to actively search for target objects in a complex environment." More->>
Researchers Use Simulation to Teach Drones to Catch Objects   Researchers at the Allen Institute of Artificial Intelligence and the University of Washington trained a drone agent with a box on top to catch a variety of objects in a simulated environment. In a simulation set in a living room in the AI2-THOR photo-realistic simulated environment, objects were thrown 6.5 feet toward a drone agent; the drone's success rate in catching thrown objects ranged from 0% with toilet paper, to 64.4% with toasters (other objects virtually thrown included alarm clocks, heads of lettuce, books, and basketballs). The model was trained using a data set of 20,000 throws, with the launcher randomly positioned for each throw." More->>
AI Researchers Condemn Predictive Crime Software, Citing Racial Bias, Flawed Methods   A coalition of more than 1,000 researchers, academics, and experts in artificial intelligence condemned soon-to-be-published research claims of predictive crime software. The opponents sent an open letter to the publisher Springer, asking that it reconsider publishing the controversial research. Authors and Harrisburg University researchers Roozbeh Sadeghian and Jonathan W. Korn claim their facial recognition software can forecast whether a person will become a criminal, but the coalition expressed doubts on their findings, citing "unsound scientific premises, research, and methods, which numerous studies spanning our respective disciplines have debunked over the years." The letter from the coalition said, "The uncritical acceptance of default assumptions inevitably leads to discriminatory design in algorithmic systems, reproducing ideas which normalize social hierarchies and legitimize violence against marginalized groups." More->>
The John Paul Eberhard Fellowship:   TThe mission of the Academy of Neuroscience for Architecture (ANFA) is to promote and advance knowledge that links neuroscience research to a growing understanding of human responses to the built environment. The Academy gratefully acknowledges John Paul Eberhard, FAIA for his wisdom in identifying a role for neuroscience in architecture, and for his seminal efforts in the creation of and continued support for ANFA and further, for his unstinting commitment to encouraging research by dedicated explorers of "The Brain Landscape".More->>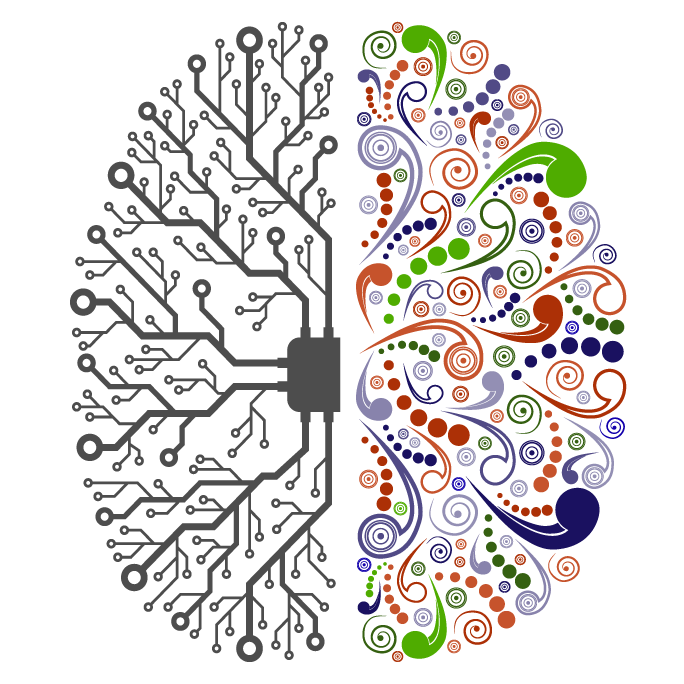 A Great Carbon Reckoning Comes to Architecture:   I've started calling them come-to-carbon moments—the inner alarm bells that sound as you begin to register the devastating ecological costs of every man-made surface around you. Every sidewalk you've ever walked on, every building you've ever walked into, and every material inside those buildings, too. It's the kind of thing you can't un-see once you've started looking, the kind of knowledge that can transform a worldview, or a practice.More->>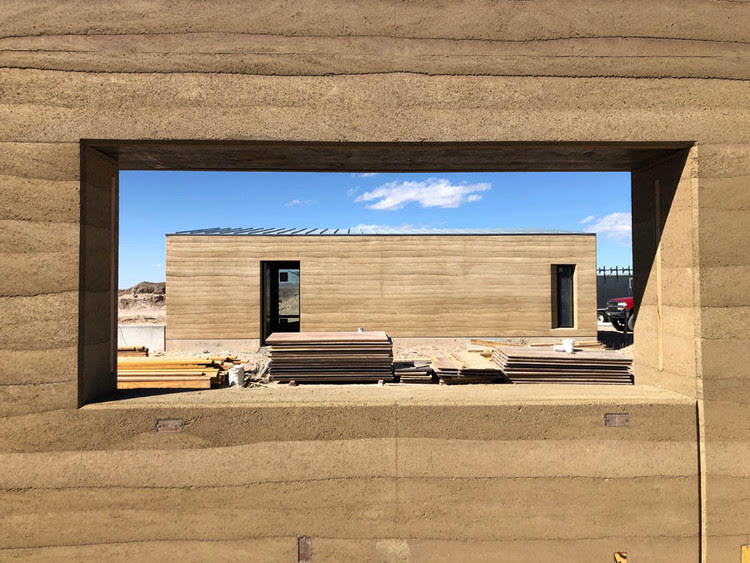 Researchers Develop High Sensitivity Electronic Skin Material:  The development of electronic skin is certainly an important part of future prosthetic devices. To make a high quality artificial skin, one would have to make a very flexible system seeded with many sensors, all wired somehow to a central core where the data can be interpreted. This requires pretty impressive material design skill, but researchers at the Leibniz Institute for Solid State and Materials Research Dresden, Chemnitz University of Technology, both in Germany, and Osaka University in Japan, have now managed to develop a way of integrating electronic components, that are all based on organic thin-film transistors, into a highly flexible and rugged material with sensing capabilities. Hopefully this will help to spur the development of medical devices that have been waiting for high density flexible sensor platforms to make them possible.More->>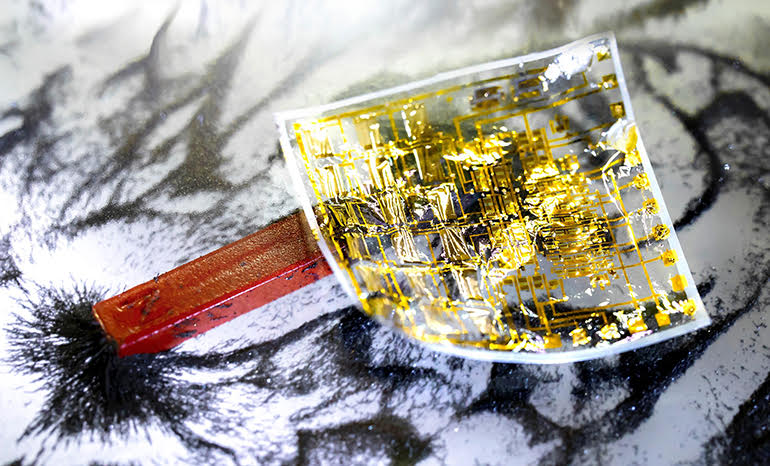 An engineering student is helping envision a self-driving future for people with disabilities:  : The weekend she was supposed to be presenting a plan to improve transit service for people with disabilities using self-driving shuttles, Jen Schlegel was confronting her own problems getting around. The Ohio State University engineering student had opted for a rolling walker over the wheelchair she sometimes uses, but nonetheless she was late. "The running joke among my friends is that if you can't find me, I'm waiting on either a bus or an elevator," Schlegel said. Schlegel, 27, never planned to become an engineer — math was not her strongest subject in school, and her family did not expect her to go to college. But as she learned to manage with her cerebral palsy and other health problems, she took up engineering inadvertentlyMore->>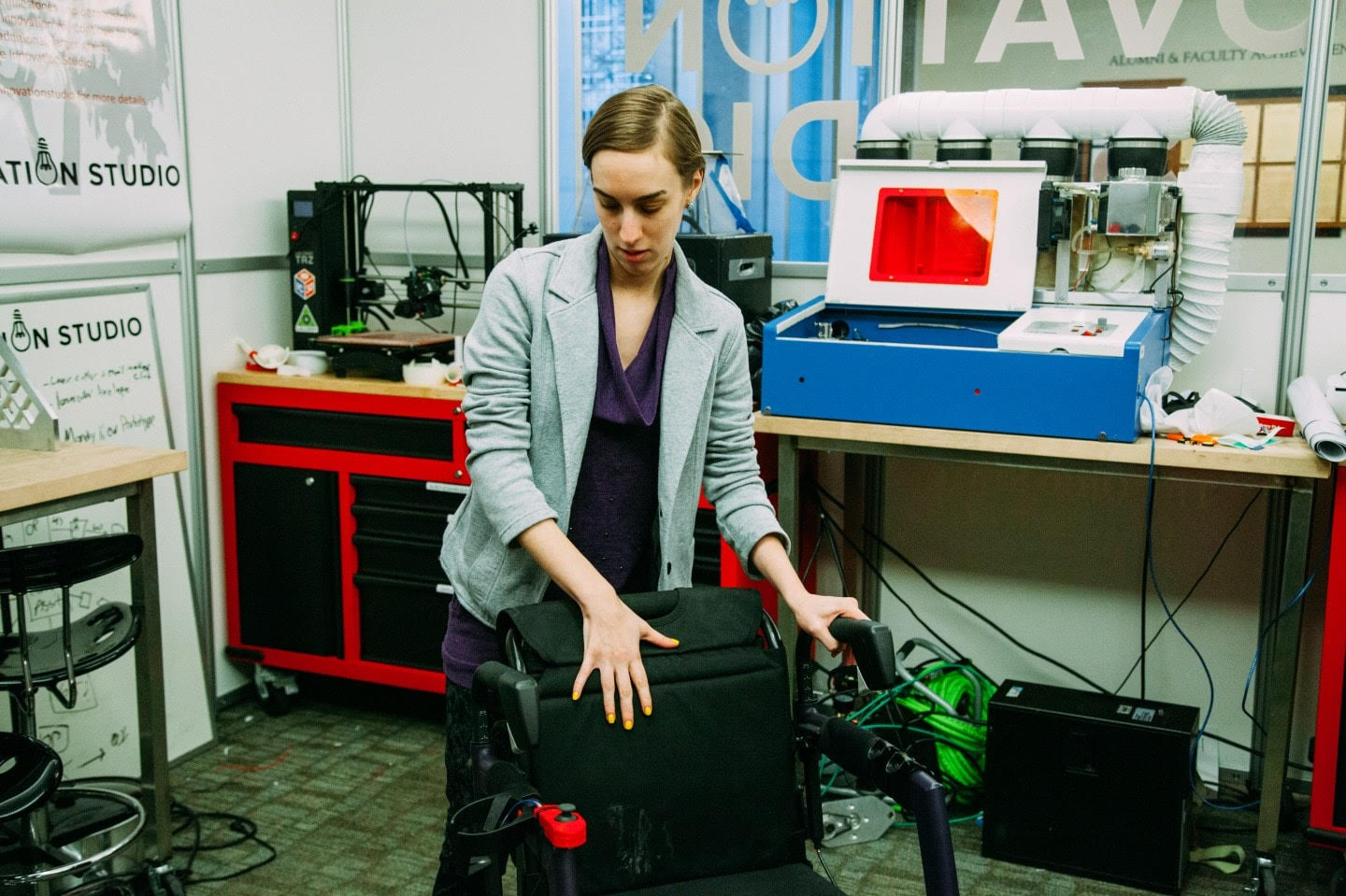 This Dutch urban plan is completely car-free  As part of an ambition to transform Merwede in southwest Utrecht, an urban plan design, led by Marco.Broekman has been underway since 2016 with a definitive design endeavor under development this year. Simply called Merwede, the new neighborhood includes 6,000 dwellings, high-quality public spaces dressed in greenery, courtyards, and habitable rooftops. Designed as a car-free community, pedestrians and cyclist are prioritized.More->>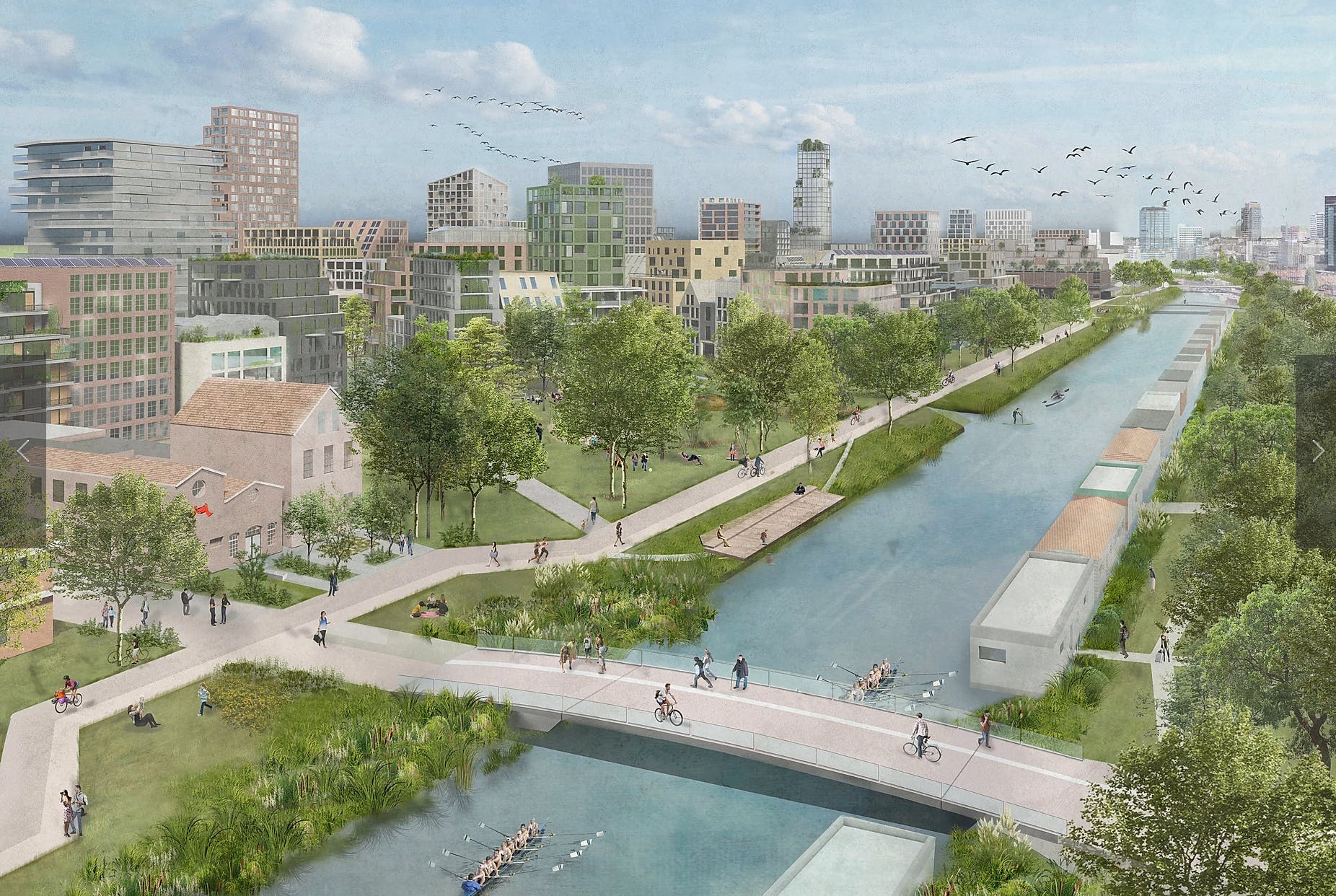 Ph.D. Symposium: Divergence in Architectural Research  Divergence in Architectural Research is an international doctorate symposium hosted by the ConCave Ph.D. Student Group in the Georgia Institute of Technology School of Architecture. The goal of the Ph.D. Symposium is to provide a supportive atmosphere for Ph.D. students to present and receive feedback on their ongoing work. Students at different stages in their research will have an opportunity to present and discuss their studies. The symposium provides doctoral students with a diverse academic ground from which to share their research with established scholars and other graduate students interested in similar research areas. The symposium aims to enable Ph.D. students to interact and network with other participants and potential collaborators to stimulate an exchange of ideas, suggestions, and experiences. The symposium is open to all Ph.D. students affiliated with any graduate programs currently developing research in architecture and related disciplines.More->>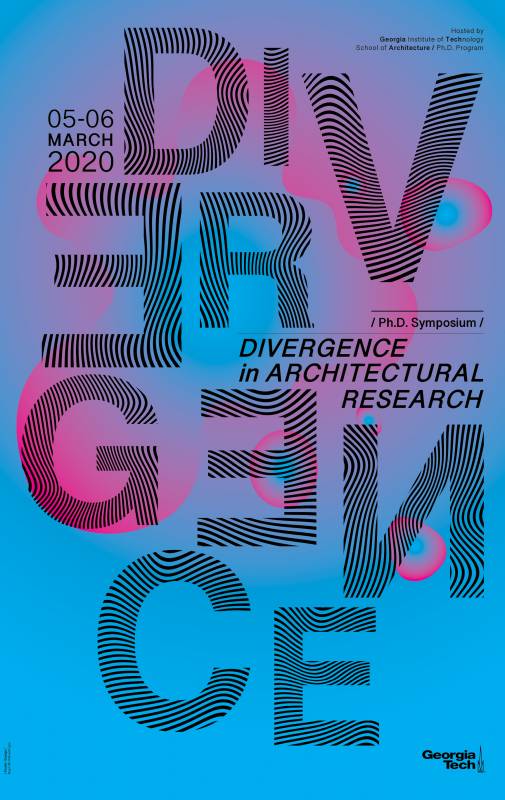 Singapore's Unmanned Convenience Stores Learn from China's Failures  Unmanned stores are appealing to retailers in Singapore, where workers are in short supply and labor costs are rising. Governmental support for unmanned stores has helped spur automated retail in Singapore; government agencies such as Enterprise Singapore can contribute up to 70% of the technology costs required to launch an unmanned store. Singapore's unmanned retailers are being careful not to repeat the mistakes that led to the failure of unmanned stores in other markets. For example, a recent boom in unmanned stores in China ended almost as quickly as it started, as stores struggled to move fresh groceries. Full-scale automated retail stores worldwide will grow from fewer than 500 this year to more than 44,000 by 2023, according to ABI Research.More->>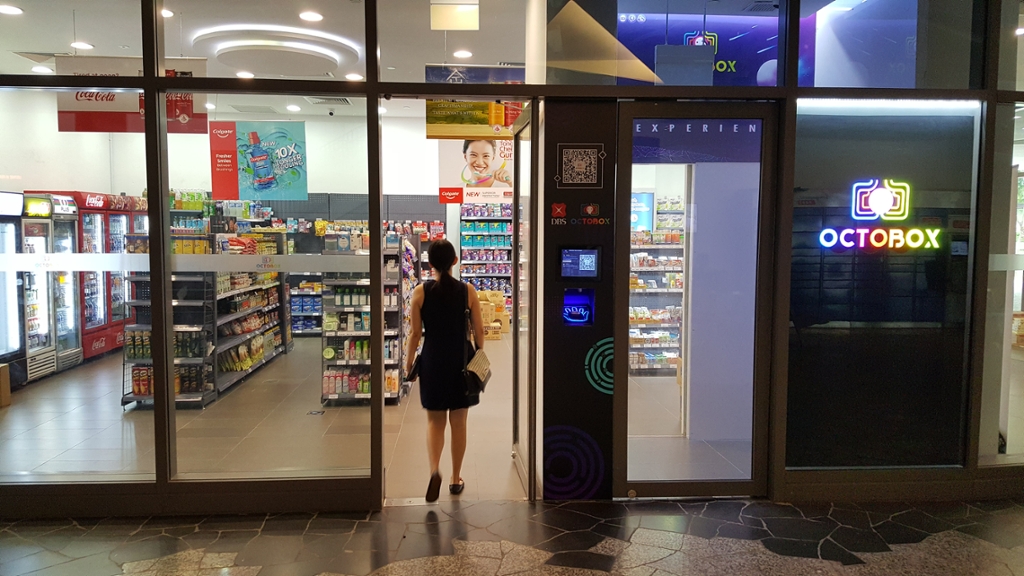 Japan Loves Robots, but Getting Them to Do Human Work Isn't Easy  While Japan has embraced robots to help its various industries stay competitive, getting those systems to work to the standard of humans has been a challenge. A government initiative called Society 5.0 aims to use robots and other types of automation to help solve Japan's demographic problems and labor shortage. However, some efforts to use robots or automation have hit snags, such as when a hotel staffed by robots had to discontinue their use after customers complained. During a trial of self-driving buses in Oita City, a bus crashed into a curb, and officials realized autonomous vehicles are not quite ready to cope with real-life situations. Said Jennifer Robertson of the University of Michigan, "I think the Japanese have been more innovative in thinking about applications of robotics in everyday life. But the hype got in the way of reality." More->>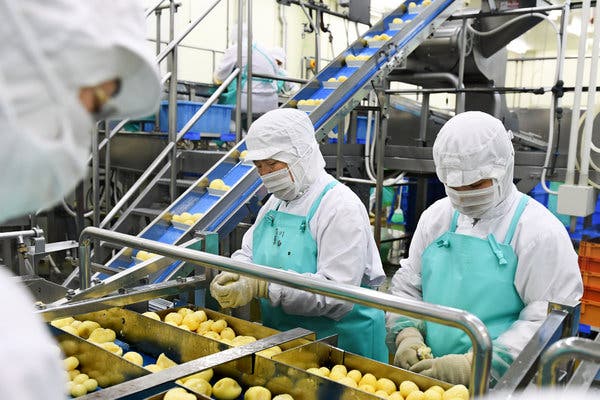 3D Printing Takes Dinosaur Research to Next Level  The Royal Tyrrell Museum in Canada is using three-dimensional (3D) printing to build replicas of fragile dinosaur bone specimens to advance paleontology and develop exhibits. The process involves capturing images of specimens from multiple angles and triangulation via computer programs, which yields a 3D model. The technology adds a new dimension to research on dinosaur brains by using reconstructed brain cavities. Museum curator Francois Therrien said combining a computed tomography scanner with 3D printing relieves much of the physical effort that goes into reconstructions. Said Therrien, "We can ask a lot of questions [about dinosaur behavior] that previously would have been impossible to do."More->>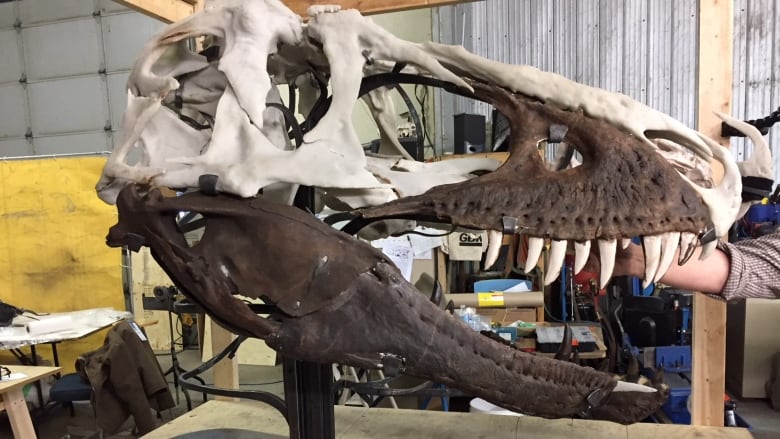 The Facts about Architecture and Climate Change  As we enter a new year, and indeed a new decade, the "Climate Emergency" continues to embody a renewed worldwide focus on tackling climate change. While there is no "one solution" to the multifaceted challenges brought about by this crisis, there is an onus on every citizen, in both a personal and professional capacity, to apply their skills and actions in addressing the profound pressures on the natural world.More->>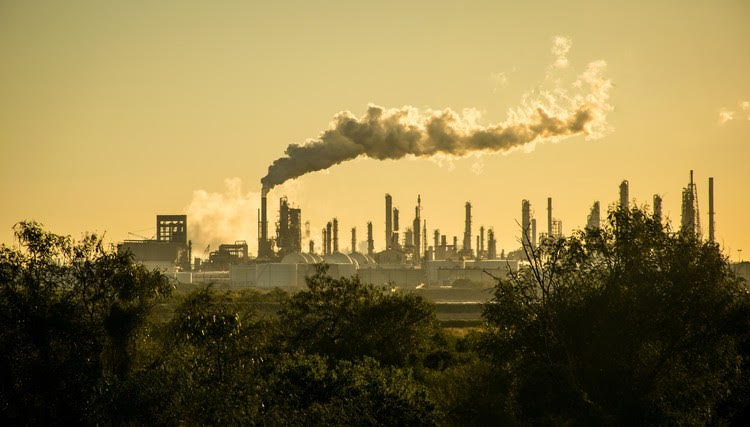 How do Solar Tiles Work? Solar tiles operate identically to the photovoltaic panels that are already widely used in construction. The primary difference between them lies in their assembly: whereas photovoltaic panels are attached to an existing roof, solar tiles are part of the roof's construction from the start, taking the place of regular tiling. The tiles are formed by photovoltaic cells that, when they receive sunlight, create an electric field capable of providing electrical energy for use inside the building. Each tile is connected by cables to the power distribution board.More->>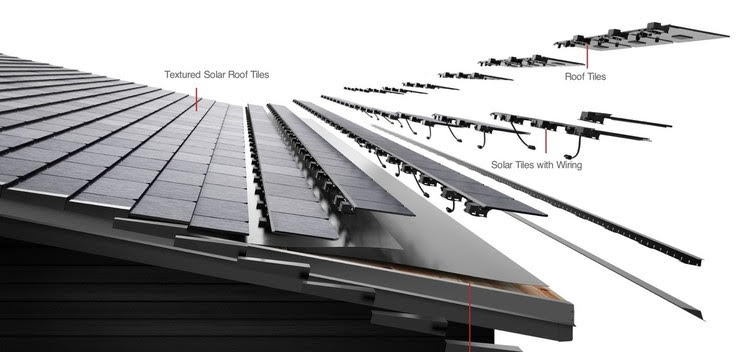 Educating Designers to Computational Design and Robotics can make Architecture and Construction more Sustainable More->>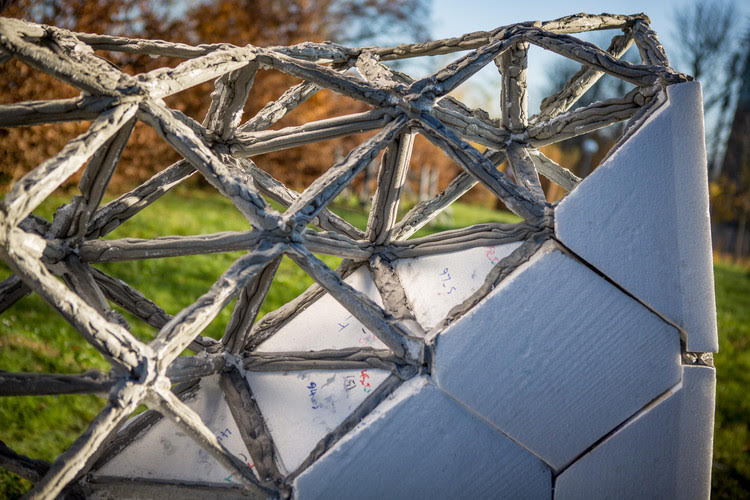 In 24 hours, get a 3D-printed house that will last 175 years More->>
Affordable 3D-printed housing model debuts at SXSW More->>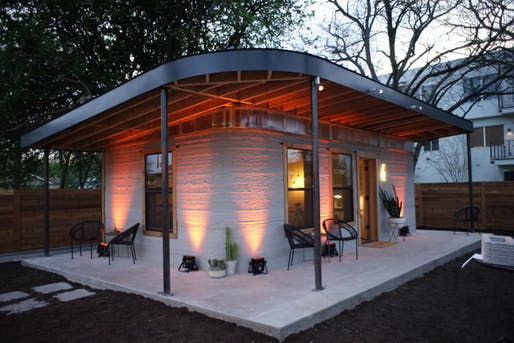 Ford Self-Driving Cars To Launch In Austin In 2021 | Reuters (9/25, Lienert) reports Ford on Wednesday announced "it will add Austin, Texas, to the short list of cities where it plans to launch a commercial transportation service using automated vehicles in 2021." Ford Autonomous Vehicles chief executive Sherif Marakby "said Ford plans to launch the commercial transportation service in 2021 in a purpose-built hybrid vehicle that can be equipped to carry either people or goods." The automaker's self-driving system is being jointly developed with Argo AI. That startup's president, Peter Rander, "said development teams soon will be manually driving the Fusion test vehicles in Austin, mapping the city streets and assessing driver and pedestrian behaviors ahead of the commercial launch." More->>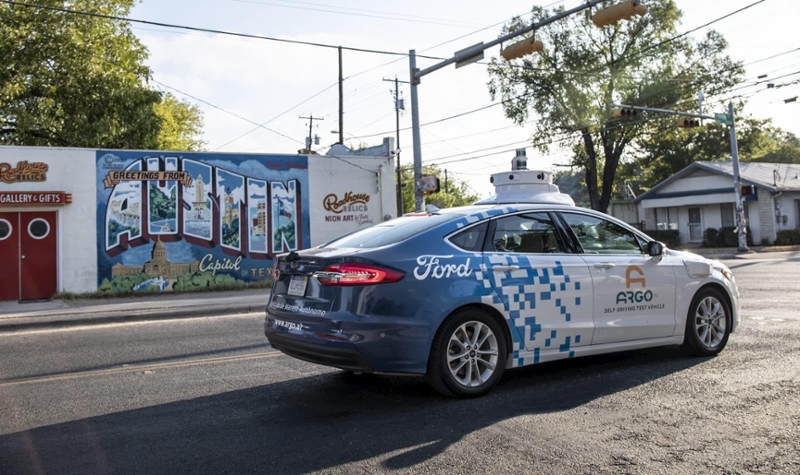 ITS-Davis Researchers Examine Driving Behaviors Associated With Partially Autonomous Vehicles  |Forbes (9/25) carries a blog post on autonomous driving by three researchers from the Institute of Transportation Studies at the University of California Davis who say "vehicles on sale today that already have partial automation" offer revelations about what driving behaviors might look like in a world where vehicles are fully autonomous. More->>
Amazon Announces Variety Of Alexa Wearables  |The Wall Street Journal (9/25, Herrera, Subscription Publication) reports Amazon is bringing Alexa to items such as earbuds and finger rings as it seeks to expand its reach into customers' lives. At a press event Wednesday, the company unveiled more than a dozen new devices with the virtual assistant built into them. More->>
NASA Working On Shapeshifter Project  |CNET News (9/25, Kooser) reports that "NASA is developing a robot concept" capable of transforming "with independent components that can mesh together into a single machine." On Wednesday, NASA called its 3D-printed prototype "a contraption that looks like a drone encased in an elongated hamster wheel." The "Shapeshifter" project "has two halves that split apart and can fly as aerial drones, or they can combine together and roll along the ground."More->>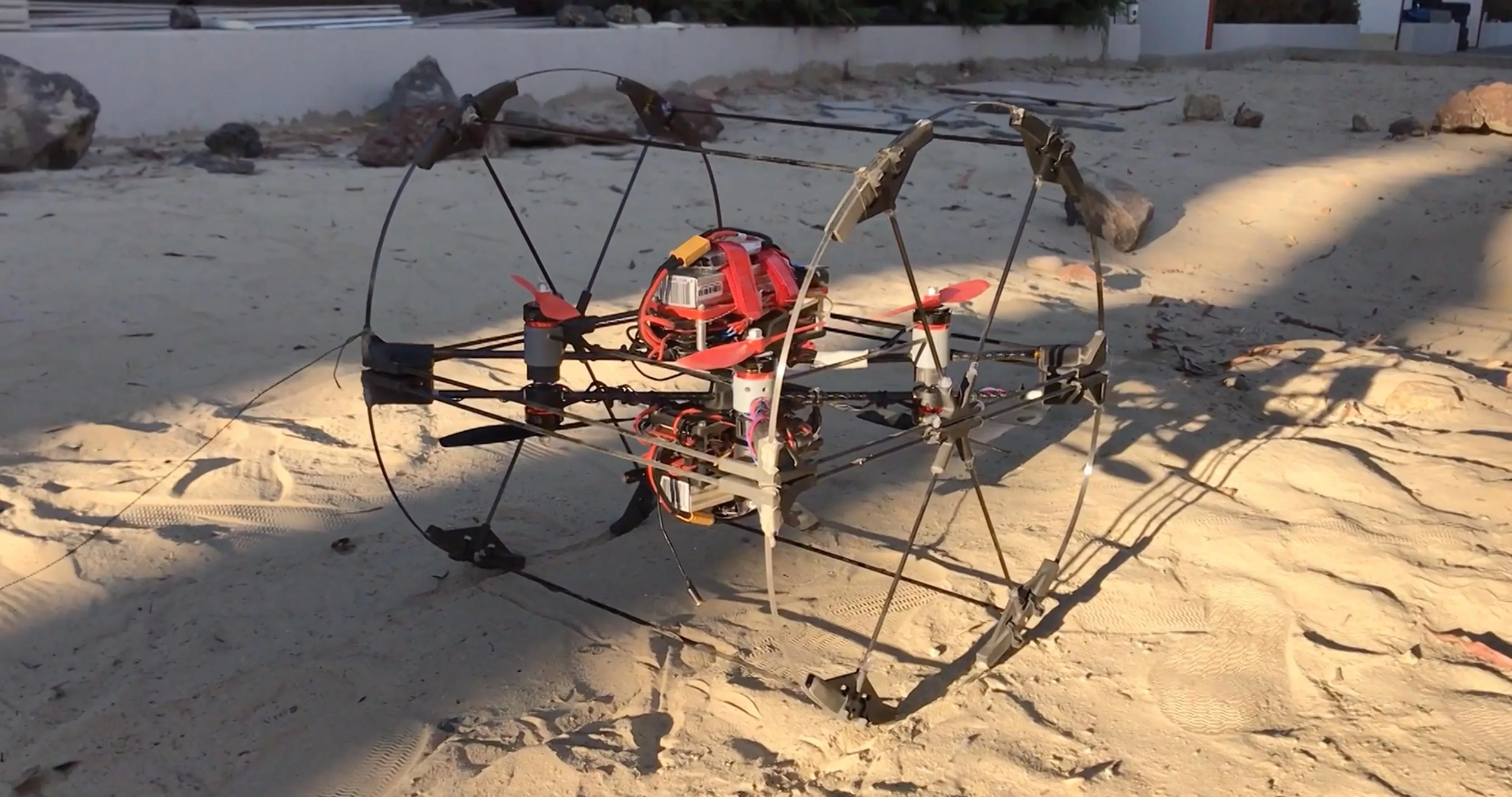 Author Praises Coding Academy Model  |Richard Vedder, author of "Restoring the Promise: Higher Education in America," writes at Forbes Share to FacebookShare to Twitter (8/1) in praise of the coding academy model, saying that it "reeks with incentives and innovation, keys to educational reform." Coding academy Thinkful "is an online institution, so it avoids enormous capital costs (expensive buildings empty for much of the year). More->>
Clemson Researchers Find Metal Crystals Can Grow And Shrink  |The Upstate Business Journal (SC) Share to FacebookShare to Twitter (7/31) reported researchers at Clemson University "say some of the crystals in metal can 'grow and shrink like bath bubbles, and understanding how materials form and evolve at this small scale will have tremendous implications on the manufacturing and processing industries.'" More->>
Cities Are Not Ready For The Changes Self-Driving Cars Will Bring  |The New York Times Share to FacebookShare to Twitter (8/1, Taub) reports that whenever self-driving cars hit the road cities such as New York and Los Angeles will have to take into account several matters. More->>
Stanford Camera Can Watch Moving Objects Around Corners   |Stanford University researchers have developed a camera system that can reassemble scenes and detect moving objects hidden around corners, by analyzing the reflections of individual light particles. More->>
Smoother 3D Prints   |Researchers from Inria, the French research institute for digital sciences, have developed software for the three-dimensional (3D) printing of curved surfaces. More->>
U.S. Army Tests Smart-City Communication Tools  | Researchers at the U.S. Army Research Laboratory (ARL) are studying how the Internet of battlefield things (IoBT) environment can be applied to a dense urban environment. The researchers tested the capabilities of a commercial networking protocol, the long-range wide-area network, to determine how that system would perform in an urban environment where tall buildings can obstruct transmission. ARL's James Michaelis said that from the perspective of the IoBT, "The notion of a smart city is really just a general way to categorize underlying scientific and engineering challenges that involve smart device/system technologies." More->>
First Deep Learning-Based 3D Simulation of the Universe  |To attain a better understanding of the cosmos, researchers successfully developedthe first deep learning-based 3D simulation of the universe. More->>
New construction photos of Zaha Hadid Architects-designed metro station reveal a true feat of engineering  |Riyadh-based photographer Faisal Bin Zarah has documented the construction process of a major new project soon to be completed in his home city. The King Abdullah Financial District (KAFD) Metro Station, designed by Zaha Hadid Architects, is projected to be completed next year, eight years after construction began in 2012. More->>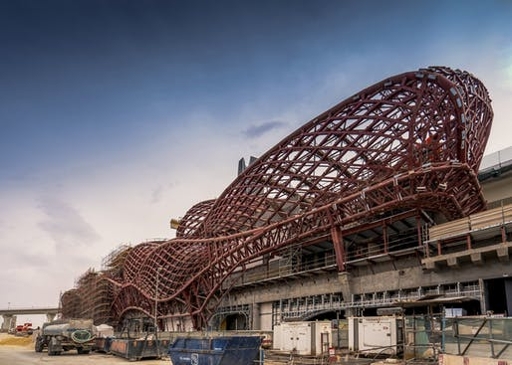 How to Achieve a Resilient City? First, Let it Shape by Itself  |Resilience seems to be the topic of much discussion within circles of urbanism today. Though, there is a slight problem. We can't quite agree on what the term means. Two definitions seem to be floating about. The first rooted in material science. The second, in ecology. Consider an object. An object given a certain form and a certain strength. A pressure is then applied. More->>
Your Phone Can Become a Robot That Does the Boring Work  |Purdue University News: Purdue University researchers have developed a smartphone app that allows a user to easily program any robot to perform a basic activity like lifting objects from one area and carrying them to another. The embedded app, VRa, utilizes augmented reality to let the user either walk where the robot should go to perform tasks, or draw a workflow directly into real space. The app offers options for how those tasks should be performed, such as within a specific amount of time, in repetition, or following the completion of a job by another machine. After programming, the user places the phone into a dock attached to the robot; the phone then serves as both eyes and brain for the robot, controlling its navigation and activities. Said Purdue researcher Karthik Ramani, "Our goal is for everyone to be able to program robots, and for humans and robots to collaborate with each other." More->>
First 'Quantum Drone' Takes Off  |IEEE Spectrum: Researchers at Nanjing University in China have developed a quantum drone to serve as an airborne node in a future quantum network. The eight-rotor, 35-kg. (77-lb.) octocopter is equipped with an onboard quantum communication system. During testing, the researchers demonstrated that the quantum drone can operate while hovering in midair for 40 minutes at a time. The device is capable of maintaining two air-to-ground links, each about 100 meters long, and can receive and transmit entangled photons during the daytime, on a clear night, and even on a rainy night. The researchers believe they can scale down the quantum communication system to fit in small consumer drones for on-demand local-area quantum networks, or scale it up for high-altitude drones that would serve as nodes in wide-area networks spanning hundreds of kilometers." More->>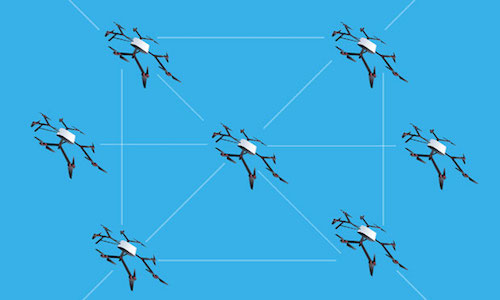 Walmart Kickstarting $1-Trillion Driverless Delivery Market  |Bloomberg: Walmart is testing a fleet of "robo-vans" to deliver packages at least part of the way to consumers. The retail giant hopes to exploit this "middle mile" market, which could potentially be worth $1 trillion, using self-driving technology developed by Silicon Valley startup Gatik. The robo-vans follow fixed routes, to reduce the likelihood of accidents. Many of these routes are already mapped out using human drivers, making it unnecessary to build new infrastructure to load and receive the goods. Gatik CEO Gautam Narang said, "This middle mile is the most expensive part of the whole supply chain; it's a huge pain point. This fills a big gap in the market." More->>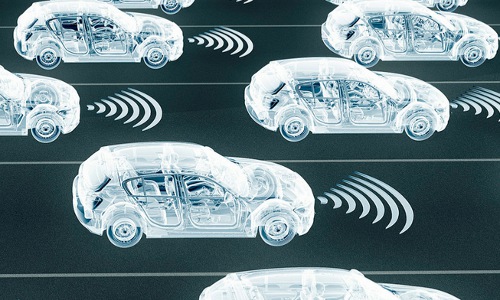 Investors Urge AI Startups to Inject Early Dose of Ethics  |The Wall Street Journal: Artificial intelligence (AI) startup investors are urging companies to improve their products from an ethical perspective, using a code of ethics to guide operations, a tool to explain how software makes decisions, and best practices that feature consistent, open communication and immediate feedback about algorithmic output. For example, Analytics Ventures' startups employ a tool called Klear to forensically analyze why AI systems arrive at decisions. Analytics Ventures' Andreas Roell said, "I see explainability as a core component of having an ethical guardrail around AI." Meanwhile, a tech accelerator run by Innovation Works unveiled a voluntary ethics component to its program for startups, in partnership with Carnegie Mellon University. The program targets issues like bias and data privacy, and asks each startup's founders to craft an ethical values statement. More->>
Florida's Latest Oddity: Semi Trucks With Nobody Inside  | The Washington Post: Startup Starsky Robotics is testing unmanned semi trucks on public roads in Florida. The trucks are equipped with a hybrid driving system partly governed by a remote human operator. Starsky founder Stefan Seltz-Axmacher said, "When it comes to driving a truck, a decent person paired with a decent artificial intelligence [AI] is better than the best person or the best AI." The hybrid system leaves certain decisions, like navigating off-ramps and lane changes, up to humans, while computers are better at sustaining focus during long, uninterrupted stretches of driving. Seltz-Axmacher sees this setup as benefiting remote truck operators, who otherwise would spend long stretches on the road. More->>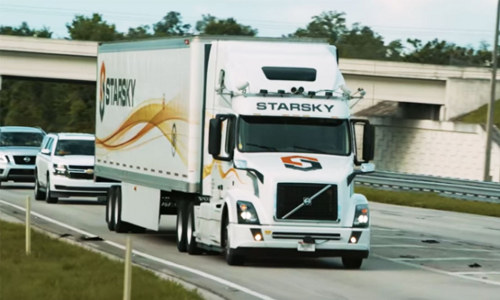 Scientists Teleport Information Inside a Diamond  | UPI: Researchers at Japan's Yokohama National University (YNU) have teleported quantum information inside a diamond. A collection of symmetrical carbon atoms, diamonds are ideal for quantum teleportation, despite the fact that all diamonds have flaws. The researchers created an oscillating magnetic field around a diamond, triggering an entanglement between an electron anchored to the nanomagnet and the spinning nucleus of the adjacent carbon atom. They then had the electron absorb a photon holding quantum information, and saw the photon's polarization state transferred to the carbon. The carbon atom in effect memorizes the photon's polarization, enabling the transfer and storage of quantum information. Said YNU's Hideo Kosaka, "Our ultimate goal is to realize scalable quantum repeaters for long-haul quantum communications and distributed quantum computers for large-scale quantum computation. More->>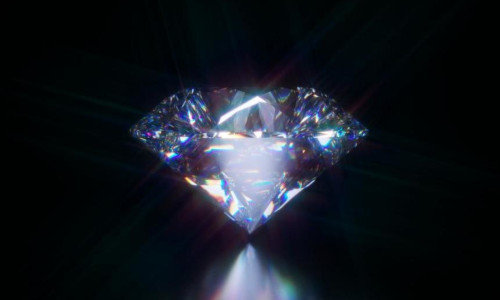 Researchers Designed a Video Game That Changes on the Fly to Compensate for Lag  | Gizmodo: Researchers at the Korea Advanced Institute of Science and Technology and Finland's Aalto University have created a means of eliminating lag in video games, with the game itself automatically adjusting to give players a fair chance of winning when faced with increased latency. The researchers artificially introduced lag to a relatively simply game, Flappy Bird, to study how it affected a player's success. Based on that study, the researchers developed a model that could predict players' success given the level of latency affecting gameplay, and use those predictions to physically alter the game's obstacles to compensate for reduced responsiveness in the controls as a result of lag and increase the player's chances of success. More->>
Stanford Develops 'Autofocals'—Glasses that Track Your Eyes to Focus on What You See  |Stanford News: Stanford University researchers have developed prototype glasses that automatically restore proper vision to people who would ordinarily need multifocal progressive lenses. The autofocals work much like the lens of the human eye, with fluid-filled lenses that bulge or narrow as the field of vision changes. The device incorporates eye-tracking sensors that triangulate where a person is looking and determines the precise distance to the object of interest. While the researchers did not invent the lenses or eye-trackers, they did develop the software system that harnesses the eye-tracking data to keep the fluid-filled lenses in constant, perfect focus. The researchers tested the prototype on 56 individuals with presbyopia. In tests, subjects said the autofocals performed better and faster than traditional progressive lenses for reading and other tasks. More->>
Teaching AI to Create Visuals with More Common Sense  | MIT News: Researchers at IBM and the Massachusetts Institute of Technology (MIT) have developed a system that can automatically generate realistic photographic images and edit objects inside them. The system, called GANpaint Studio, could help computer scientists identify "fake" images, as well as helping artists and designers make quick adjustments to visuals. GANpaint Studio also could be used to improve and debug other generative adversarial networks (GANs) under development by analyzing them for "artifact" units that need to be removed. MIT Ph.D. student David Bau said the project was one of the first times computer scientists have been able to "paint with the neurons" of a neural network. More->>
Best Algorithms to Make Solar Power Storage Profitable  | IEEE Spectrum: Scientists at the Public University of Navarre in Spain have identified optimal types of solar power-storage management algorithms. The researchers developed models based on a year's worth of power generated by a medium-sized, approximately 100kw solar cell array. An examination of dynamic, quadratic, and linear solar-cell energy management algorithms found dynamic algorithms demanded far more computational power than the others. The researchers found quadratic algorithms offered the optimum balance of accuracy and computational simplicity for solar power applications, boasting computational needs similar to linear algorithms, and also realizing revenues similar to dynamic algorithms for all battery sizes. More->>
NEWS | Robotics startup Nuro has announced plans to dispatch robots this fall to deliver Domino's pizzas to customers in Houston, following deployment of autonomous grocery deliveries in Houston and Phoenix. Nuro's Kevin Vasconi said the unmanned electric delivery robots "are specially designed to optimize the food delivery experience, which makes them a valuable partner in our autonomous vehicle journey." Once Domino's customers in Houston place an order, they can track the driverless robot through the Domino's app. When the vehicle reaches the site location, customers can use a PIN code provided by the pizza chain to unlock the vehicle's compartment and obtain their order. More->>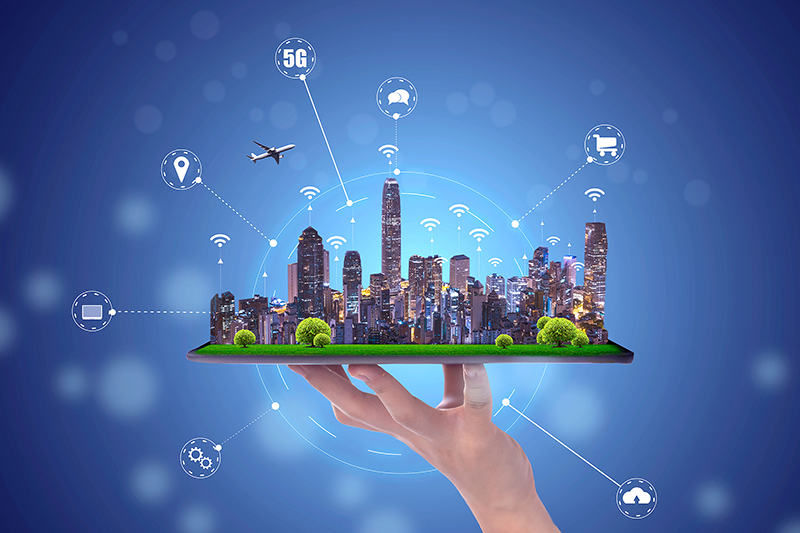 NEWS | Universidad Carlos III de Madrid (UC3M) is collaborating in a Telefónica R+D+i project, together with the companies Divisek, and Dronitec, in which they have developed a sustainable innovation pilot project for early detection and prevention of forest fires through drone technology.  More->>
WEST LAFAYETTE, Ind | Artificial intelligence and robots are playing significant roles as planners develop the cities of the future. The architecture, engineering and construction (AEC) industry is facing a major shift in balancing the massive amounts of data available through advanced technologies.  More->>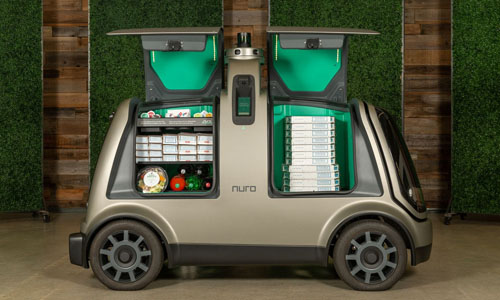 NEWS | The Jason Pettigrew Memorial ARE Scholarship recognizes the significant contributions of emerging professionals at early stages in their careers and helps defray the costs associated with the Architect Registration Examination (ARE).  More->>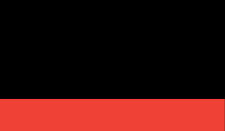 NEWS | Google extensively studed the question -- what are the common behaviors of their very best managers? It came up with a list of eight attributes, verified quantitatively and qualitatively in multiple ways. It then rolled out those findings in 2010 to its organization to ingest and use.  More->>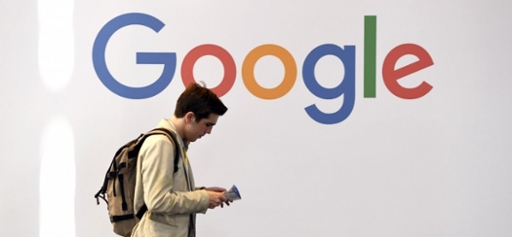 ARTICLE | Computational thinking was popularized in a March 2006 article in Communications of the ACM by Jeannette Wing. In 2010, she published a more concise definition (see link here for her article about the evolution of these definitions): Computational Thinking is the thought processes involved in formulating problems and their solutions so that the solutions are represented in a form that can be effectively carried out by an information-processing agent (Cuny, Snyder, and Wing, 2010).  More->>
NEWS | A paradigm shift in education could briefly be described as a profound change in the theoretical and conceptual models that are commonly accepted in the field. These models are important because they provide solutions and roadmaps to professionals, including educational researchers, practitioners, administrators, and policy makers.  More->>
NEWS | USC Viterbi researchers are helping to increase exposure to language in deaf infants to improve their development of language, reading, grammar, and writing skills for the rest of their lives.  More->>
NEWS | Women are at nearly equal risk to men to lose their jobs to automation by 2030 as labor-saving technology spreads, study says.  More->>
NEWS |Fleet of "roboats" could collect garbage or self-assemble into floating structures in Amsterdam's many canals.  More->>
NEWS | Ask a robot to pick up an egg or a bowling ball, and it may not know how to adjust its grip to account for the different weights. A new smart glove allows a neural network to learn the shape and weight of an object just with sensors embedded into a glove, which could be put to use with robots in factories or homes, and can even teach us about our own human grip.  More->>
NEWS | For environmental monitoring, precision agriculture, infrastructure maintenance and certain security applications, slow and energy efficient can be better than fast and always needing a recharge. That's where "SlothBot" comes in. Powered by a pair of photovoltaic panels and designed to linger in the forest canopy continuously for months, SlothBot moves only when it must to measure environmental changes.  More->>
Plastic: The Scourge of Cities Becomes a Resource | The Wall Street Journal featured professor Kate O'Neill in this video on the future of recycling. Hundreds of types of plastic exists but only a few are currently profitable to recycle. Most plastic waste products are sent to a landfill, even if they are initially sent to recycling centers.  More->>
NEWS | Our Shared Future: Autonomous and Intelligent Systems to Advance Sustainable Development More->>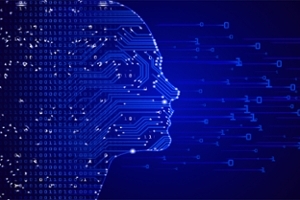 CONFERENCE | iLRN 2019 Registration More->>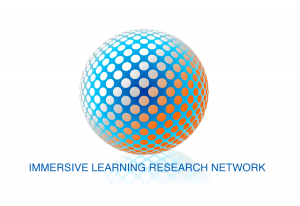 NEWS | Google PhD Fellowship Program More->>
NEWS | Bezos Proposes Plan For Commercial Moon Landing, Unveils Spacecraft More->>
NEWS | Experts Testify Before House Panel On STEM Diversity More->>
NEWS | Intel's Mobileye, Britain's Mapping Agency Launch Trial To Map Roadside Infrastructure. More->>
NEWS | Ford Unveils New Autonomous Robot in Factories More->>
NEWS | Researchers Showcase Humanoid Robot Crossing Narrow Terrain Using Autonomous Planning More->>
NEWS | Experts warn Macron against rushing to rebuild Notre-Dame More->>
NEWS | The St Andrews Prize for the Environment More->>
NEWS | FAA Certifies Google's Wing Drone Delivery Company To Operate As An Airline More->>
NEWS | Future Of Self-Driving Cars: Research Shows New Way Of 'Seeing' Objects More->>
NEWS | NASA Launching Astrobee Robots to Space Station More->>
NEWS | Academics hide humans from surveillance cameras with 2D prints More->>
NEWS | Capitalism Versus Climate Change: The Case Of Carbon Engineering More->>
NEWS | Companies unite on autonomous car OS to challenge Google More->>
NEWS | CES 2019: Intel details autonomous vehicle trial in Israel More->>
NEWS | Elon Musk goes Back to the Future claiming Tesla's roadster will be able to FLY like the DeLorean in the hit film using ten tiny rocket thrusters More->>
NEWS | Meet Caper, the AI self-checkout shopping cart More->>
NEWS | Maintaining U.S. Leadership in Science and Technology More->>
NEWS | Scientists turn back time with quantum computer More->>
NEWS | Olympics: Tokyo 2020 unveils robots to help wheelchair users, workers More->>
NEWS | IKEA's Research Lab SPACE10 Designs a Solar Village to Rethink Renewable Energy More->>
NEWS | Winners of the 2019 Building of the Year Awards More->>
NEWS | A Crucial Step for Averting AI Disasters More->>
NEWS | China is Building a City Three Times Larger than NYC More->>
NEWS | Shanghai opens the world's longest 3D-printed concrete bridge. More->>
CONFERENCE | AIA Future cities beyond its excess, extremes, and appetite for the ersatz, Las Vegas is a global pioneer in design. Its ever-changing landscape is an incubator for the kind of transformation that influences architecture and design trends the world over. And with tens of millions of visitors each year, Las Vegas is boldly on display. Not just the casinos and nightlife, but the hospitals, schools, community centers, parks, apartment buildings, and art installations that are part of people's everyday lives. This work is a testimony to how architects are designing a better future by taking on the critical challenges facing cities—and our world—today. More->>
The Wall Street Journal: Golf-Home Owners Find Themselves in a Hole

> | January 13th, 2019

The Wall Street Journal Lawsuits pile up and fairways fall into disrepair as younger Americans shun golf, leaving behind homeowners who paid a premium for life on the links.
Click here for more->>
Battle for Connected Home Seizes the Stage at CES 2019

 | January 10th, 2019

Last week's CES 2019 in Las Vegas showcased efforts by Google, Amazon, and Apple to advance connected home technology platforms. The three companies are targeting the living room as a locus for such products...
Click here for more->>
We have 12 years to limit climate change catastrophe, warns UN

 | January 13th, 2019

Urgent changes needed to cut risk of extreme heat, drought, floods and poverty, says IPCC
Click here for more->>
NYTimes: U.S. Carbon Emissions Surged in 2018 Even as Coal Plants Closed

 | January 8th, 2019

• America's carbon dioxide emissions rose by 3.4 percent in 2018, the biggest increase in eight years.
• A steep drop in coal use wasn't enough to offset rising emissions in other parts of the economy, which grew at a strong pace last year.
Click here for more->>
Why Your Next Home Might Not Need Any Energy at All | December 28, 2018
Download the Wall Street Journal app here: WSJ.
Click here for more->>