Historic Preservation in Charleston, S.C.
Our program, which is based in Charleston, South Carolina, offers a two-year course of study that leads to the Master of Science in Historic Preservation degree. Historic preservation is a field that studies, interprets, and protects the past as it is materialized in buildings and landscapes. In our unique program, we emphasize the cultural relationships between people, buildings, and landscapes. Consequently, we teach our students to preserve both the fabric of historic buildings and landscapes and the stories that give those places meaning. Our curriculum is built around hands-on learning because our goal is to produce students with the knowledge and experience they need to be successful in our field. Our students learn preservation by doing preservation with Charleston's foremost experts in architectural conservation, architectural history, landscape preservation, and urban/preservation planning. We also train our students in the most cutting-edge preservation technology and techniques including Geographic Information Systems (GIS), drone photography, digital photogrammetry, 3D laser scanning, 3D modeling, ground penetrating radar, architectural and object conservation, and mortar and paint analysis. We are also one of a very few programs that have an active conservation laboratory at the center of their curriculum. We apply our skills all over the city of Charleston, which is essentially our living laboratory, and this unique home provides incredible opportunities to explore, first-hand, world-class architecture, museums, and history spanning four centuries.
Upcoming Events
MSHP Open Houses
Friday, November 3, 2023

10 - 11:30 a.m. | Virtual Zoom Session
12 - 4 p.m. | In-Person Hope House

Friday, January 19, 2023

10 - 11:30 a.m. | Virtual Zoom Session
12 - 4 p.m. | In-Person Open House

Friday, March 29, 2023

10 - 11:30 a.m. | Virtual Zoom Session
12 - 4 p.m. | In-Person Open House
Register Today: https://forms.gle/MdKW4G9pisBoiwsJ6
"I work as an architectural conservator with John Milner Associates Preservation, a preservation and conservation consulting firm in Washington, DC. I took both the general and advanced conservation laboratory classes, and I know that my laboratory experience was the principal reason I was offered my current position. As an architectural conservator, I perform paint analysis, mortar analysis, and other forms of material testing, including XRF analysis of historic metals. All of these skills were taught in the MSHP program. I also got a solid background in preservation theory and the Secretary of the Interior's standards, both of which come up on a daily basis as our team determines the most sensitive means of rehabilitating historic structures. The program's commitment to familiarizing students with modern construction techniques and the preservation of 20th-century architecture has also been particularly useful, as much of my work involves buildings constructed after 1900."

Meredith Wilson

Architectural Conservator

John Milner Associates Preservation
Jon Marcoux, Ph.D.
Director of Graduate Programs in Historic Preservation
Email: jbmarco@clemson.edu |Phone: 843-937-9567
About Jon Marcoux, PH.D.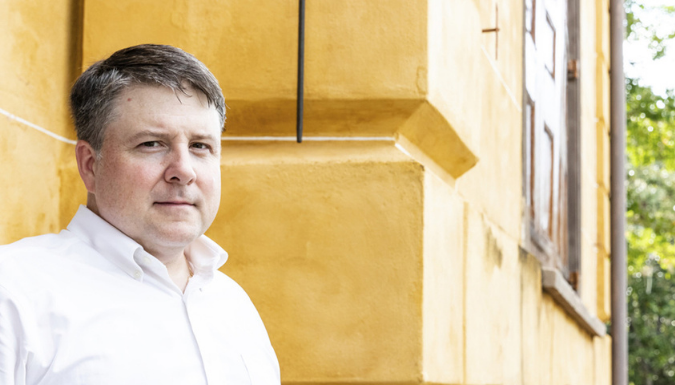 School of Architecture
School of Architecture | Lee Hall 3-130, Clemson, South Carolina 29634