Clemson Architectural Foundation
The Clemson Architectural Foundation was founded in 1956 as an eleemosynary corporation to support and enrich the professional programs in the College of Architecture. That partnership has grown from one program in 1956 to five in 1993, including a college name change to support the programs supported. These are South Carolina's only programs in architecture, landscape architecture, city and regional planning, and construction science management, and they join the fine arts in forming a uniquely integrated school of professional studies within the College of Architecture, Art and Construction. One of the CAF's most significant accomplishments has been the establishment of the Charles E. Daniel Center for Building Research and Urban Study in Genoa, Italy - in a villa owned and operated by the CAF for the benefit of the College and University. Each semester twenty-two students representing all disciplines in the college study and analyze Italian and European building construction, architecture, planning, landscape architecture, art, and history. The lessons learned here by the students are brought back home to apply after graduation to the built environment of South Carolina. Over 1,400 students, faculty, and professionals have been in residence at the Daniel Center since its founding in 1973. Since then, the School of Design + Building has established study programs in Barcelona, Spain, and Charleston, South Carolina; both of which the CAF also supports.
Support
Charles E. Daniel Center for Building Research and Urban Study
CAF Trustees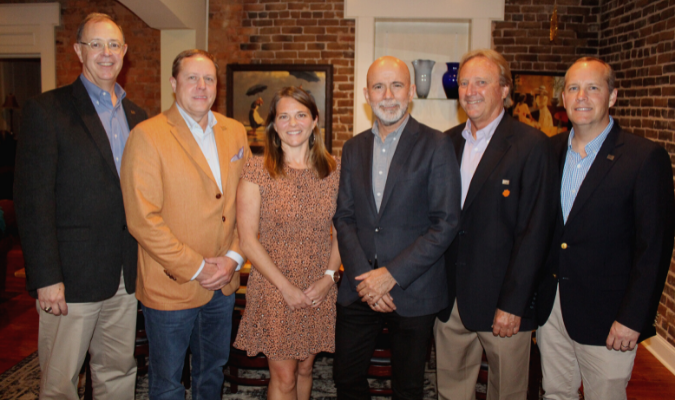 Message from the CAF President
This past year has been one of significance, and significant change, for the Clemson Architectural Foundation and Clemson University's School of Architecture. Looking ahead, I desire to see our members make connections that will expand CAF's support of our renowned institution.
The CAF Board of Trustees, responsible for the foundation's assets, celebrated the 50th year of students studying at our most visible asset, the Villa in Genova, Italy, more properly known as the Charles E. Daniel Center for Building Research and Urban Studies. In preparation for that event, the Trustees, expertly led by past President Eric Holmberg ('78), approved extensive renovations primarily funded through our memorandum of understanding with the University. Those attending the event in March witnessed the incredible interior improvements and the progress on the exterior restorations. We are pleased to report that the Villa is physically ready to embark upon its next 50 years!
However, this next chapter will be without Honorary Alumni Silvia Carroll, who resigned after 40 years as steward of the Villa proper and a caring host to each and every student, faculty member, trustee and guest who crossed the threshold of Via Piaggio 14 during her tenure. To no surprise, Silvia has been looking out for the Villa's future in helping to identify candidates suitable for this role. And, in the Italian tradition, she will soon be mentoring her successor, Martina Stoppa. Martina is not new to the Villa, having tutored a faculty member's child a few years ago, and Silvia did not forget her!
Stateside, the University Board of Trustees determined it was time for the School of Architecture and its allied schools to become the College of Architecture, Arts and Construction. With this change, the CAF will continue its mission to support these disciplines, as appropriate, with the assets of our endowments and annual gifts. The CAF-owned endowments generate approximately $110,000 annually and fund initiatives in teaching and research, advising academic leadership, serving as a catalyst to advance the professions and sponsoring a myriad of academic projects. All were made possible by individual CAF contributors for over half a century. Likewise, annual supporters provide an average of approximately $120,000 each year in unrestricted gifts to the CAF to supplement the endowment income.
As we move forward, there is no question about the need to increase these assets. To do so, I ask all members of the CAF to connect and inform. Connect with fellow alumni, the University, students and anyone interested and tell them how Clemson is leading the way in preparing students to design, construct, operate and preserve our built environment responsibly.
Finally, as you consider your annual gift, whether you are an alumni or friend, be assured that your gift is directly improving the educational opportunities for our gifted students in this ever-changing world. Thank you, and do not hesitate to contact us to see how you can help.


Sam Herin, '82 BS in Design, '84 March
"I am humbled to be in the position of President of the Clemson Architectural Foundation. When I started Clemson in the Fall of 1978 as the son of a University of South Carolina accounting professor, I knew very little about Clemson's School of Architecture other than what my cousin, Andy Kay, told me as a member of the first Genova Class of '73. As I progressed through the College, I met many faculty who often pointed out what the CAF enabled us to do, whether funding real-life design projects in communities around South Carolina or enhancing travel opportunities to urban centers outside of Clemson. I will never forget my graduate assistantship with Harlan McClure FAIA, who reminded students in the hallway to join the CAF by contributing as little as $25 to cover the postage so we could stay connected with the College. After graduation, I couldn't escape (not that I wanted to) the influence of the CAF. My employers were all early supporters of the CAF, Bill Geiger AIA, Don McElveen PE, Robert Kennedy AIA, Frank Lucas FAIA and employer turned partner Sidney Stubbs, Jr. FAIA, as well as my peers and classmates who have all demonstrated through their generosity how important it was to give back. It is hard to believe so much time has passed since my two graduations from Clemson and my time at the Villa in '82. My success in practice was, in part, built on my learning how to properly fail and succeed at Clemson, and for that I am indebted and am honored to serve in this capacity. As the new CAF President, I cannot do it alone; please connect with the CAF, support its mission and think about how you can connect others to the CAF."

Sam Herin

'82 BS in Design, '84 M.Arch

CAF President
Follow us on social media
Kaycee Collins
Administrative Coordinator for Clemson Architectural Foundation
Office: Lee 3-119 Phone: 864-656-3904 Email: kayceec@clemson.edu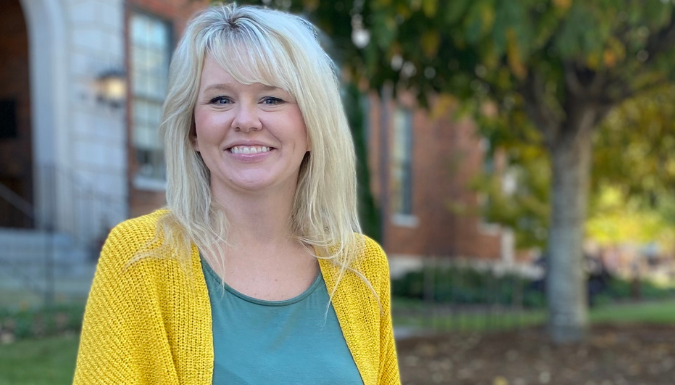 School of Architecture
School of Architecture | Lee Hall 3-130, Clemson, South Carolina 29634