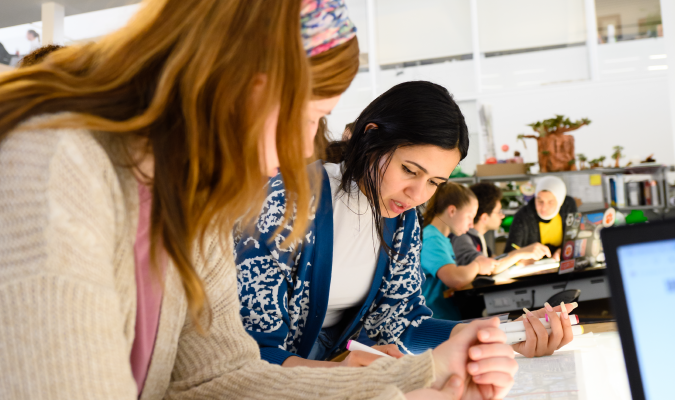 Design Your Future
Clemson University has taught architecture for over a century. Today, the School of Architecture is at the forefront of addressing 21st century challenges by embracing pedagogical and technological advancements. It strives to provide visionary design solutions that prioritize sustainability, environmental preservation and social equity on a global scale. With southern roots and a global reach, the school embodies a lasting commitment to critical and global thinking, encouraging its students and faculty to take action and create positive change within their local communities.
Our Programs
Fluid Campus™
The School of Architecture's Fluid Campus™ gives our students a study abroad experience that is fully immersive and academically robust. Our College considers study abroad to be more than an add-on; it is a vital piece of the learning experience. Learn how our College connects students to the world.
Clemson Architectural Foundation
The Clemson Architectural Foundation aims to provide meaningful opportunities for alumni and friends to connect with the disciplines, engage with design + build, and encourage support for the range of vibrant initiatives that make education in these disciplines so compelling. School of Architecture News
Southern Roots + Global Reach
"Clemson has shaped me for the better. It has equipped me with lifelong resources. We've been given opportunities to grow and thrive. I have had the chance to learn from professors who understand the world shifts gradually as much as it evolves, and their teaching methods adapt to those changes. Clemson has pushed me to keep going beyond limits. Moreover, it has instilled in me a sense of belonging, it has nurtured my curiosity, and it has helped me learn how to embrace and adapt to new challenges by being myself. I am sure there will be many more challenges ahead, but one thing I learned while at Clemson is to understand that the best way to grow and also succeed is to get out of our comfort zone and do the impossible. "

Mohamed Fakhry

Master of Architecture '21

School of Architecture
Follow Us On Social Media
School of Architecture
School of Architecture | Lee Hall 3-130, Clemson, South Carolina 29634