Barcelona Architecture Center
The Clemson Architecture Center in Barcelona, Spain is part of a partnership in which Clemson students share a studio with students from Texas A&M University and Roger Williams University and live in a nearby university residence hall.
Among European cities, Barcelona is known for its unique city plan, wonderful urban spaces, and rich architectural tradition. The city is a living urban and architectural laboratory. Historic landmark buildings by Gaudî punctuate the 19th-century city fabric, while a wealth of buildings from the Modernist period and acclaimed contemporary work make the city a design capital of the world.
Our partnership with the Barcelona Architecture Center (BAC) provides students with an interdisciplinary architectural environment, a platform to work in the European context.  Students are immersed in Spanish architectural history, contemporary design, urban practices, and culture.  The BAC is located in Eixample, a district between the old city and what were once surrounding small towns, constructed in the 19th and early 20th centuries by Ildefons Cerda.  It is only a short walk from La Rambla, the old port and seafront, and numerous historical and architectural points of interest, as well as various bus and metro stops connecting students to all parts of the city.  The neighborhood has "an architectural atmosphere," with a rich variety of relevant local and international professional architecture and design offices. The BAC accommodates a large and flexible studio working space, seminar classroom spaces, an administrative area, and a small library and service areas.
Students live in independently owned dormitory-style accommodations with students from all over the globe who are studying in Barcelona. Two long trips are structured during the semester. Whether it is to Madrid, Paris, Amsterdam, or Berlin, architectural visits are organized to combine historical elements and a contemporary outlook beyond Barcelona.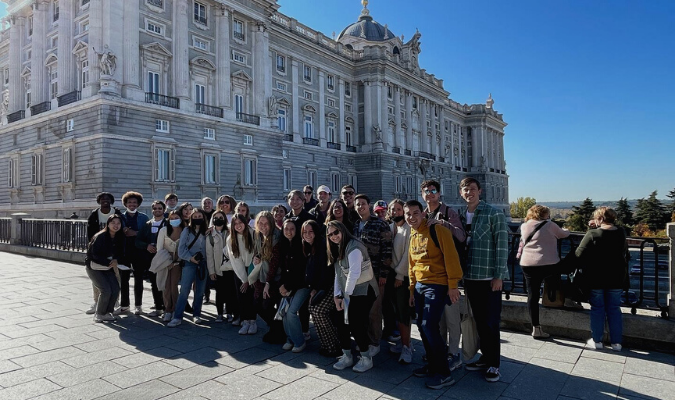 School of Architecture
School of Architecture | Lee Hall 3-130, Clemson, South Carolina 29634