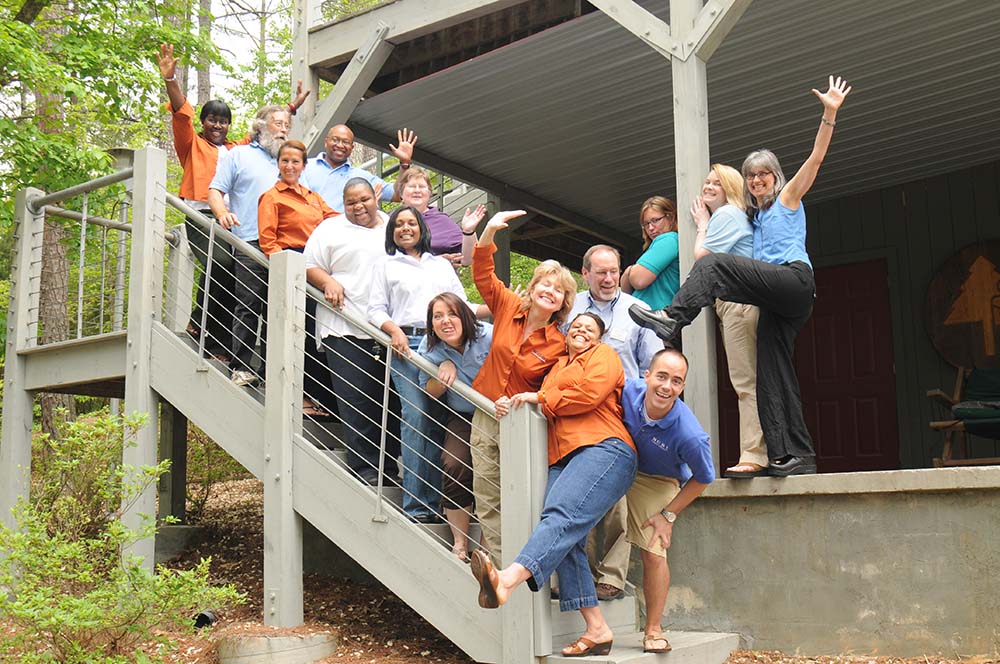 The Clemson University Outdoor Lab is a beautiful hideaway featuring the scenic views of Lake Hartwell. We host a variety of events, some of which include conferences, meetings, retreats, weddings, receptions, family reunions, cookouts, and celebrations. While visiting, guests can choose to take a pontoon boat ride or canoe trip out on Lake Hartwell, explore our nature trails, take a hayride, and so much more. Our facility provides a high ropes course and group initiatives that foster excellent team building. Add our superior food services and distinguished lodging in our cabins and suites to create an all-inclusive event. Our exceptional staff is here to serve you from mid-August through early June. Our summer camps are offered in June and July.
Our Venues
Team-Building Retreats
Family Fun Vacations

Discover our safe, family friendly get away at the beautiful Clemson Outdoor Lab. We are located within the Clemson Forest on a beautiful peninsula overlooking Lake Hartwell. We are a short drive from the Clemson University Campus, beautiful hiking trials, waterfalls, and local restaurants. Our family fun package includes accommodations in one or two bedroom suite, fun daily activities, complimentary Wi-Fi and parking. With private outdoor entry to your room and a variety of outdoor activities to enjoy, this is a great way to get away while ensuring the safety of your family.
Clemson Outdoor Lab
Clemson Outdoor Lab | 415 Charlie White Trail, Pendleton, SC 29670