The Hub at Clemson University
The Media Forensics Hub is an interdisciplinary team of researchers working to study and combat online deception with the goal of building society's resilience to the dangers it poses. The team began as a partnership in 2017 between Darren Linvill, professor of communication, and Patrick Warren, associate professor of economics, who worked together to uncover and expose more than 3 million tweets by Russian trolls. The Media Forensics Hub was launched in May 2020 with the support of the Watt Family Innovation Center and sponsorship from the South Carolina Research Authority. Since then, the Hub has created the Spot the Troll quiz, where people can test their own ability to spot online trolls and inauthentic social media accounts. They are also part of a collaboration with several other universities to help fight online scams that target older adults. That project received $5 million in funding from the National Science Foundation.
In 2022, the Hub received a $3.8 million grant from the John S. and James L. Knight Foundation to continue the work started in 2017. Clemson University is matching the grant, making the total investment in the Hub $7.6 million over the next four years. This funding allowed the Hub to hire four more faculty in different disciplines - psychology, communication, marketing and computer science - to each bring their unique perspectives and expertise to expand the Hub's research and impact. The grant also funds technology infrastructure for the Hub, as well as graduate assistants and postdoctoral researchers.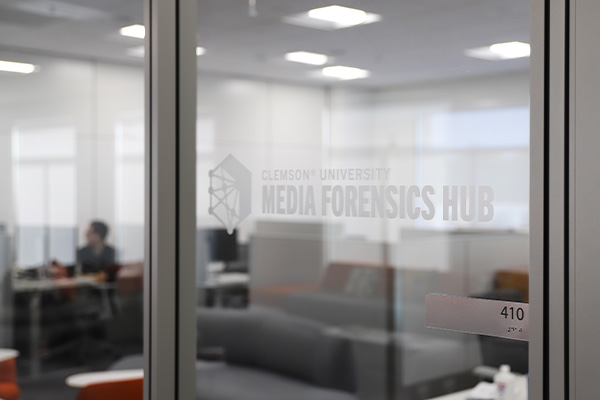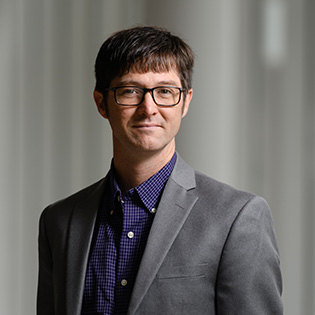 Patrick Warren, Co-Director
Patrick Warren is an associate professor of economics who has been at Clemson since 2008. Before coming to Clemson, he studied at MIT, earning a Ph.D. in economics (2008), and an undergraduate degree from the South Carolina Honors College (BArSc, 2001). His research investigates the operation of organizations in the economy — for-profit and non-profit firms, bureaucracies, political parties and even armies. He has written numerous peer-reviewed articles in top economics and law journals and currently serves as an associate editor of the Public Finance Review. He has served on the board of the Society for Institutional and Organizational Economics, been a visiting associate professor at Northwestern University and a visiting scholar at the RAND Corporation.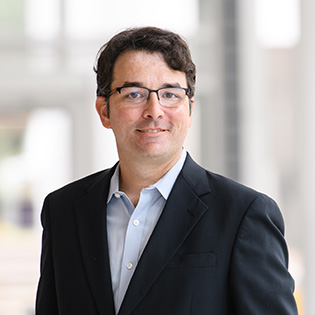 Darren Linvill, Co-Director
Darren Linvill is a professor of communication whose research explores social media disinformation and its influence on civil discourse (in and out of the classroom). He became a faculty member at Clemson after earning degrees from Wake Forest and Clemson and started studying social media in 2010. After becoming an associate professor in 2017, he delved deeper into the truth or falsity of online messaging and its effects. As a sought-after media expert, he's contributed to many articles and broadcasts by outlets such as the New York Times, the Wall Street Journal, the Washington Post, Bloomberg, Rolling Stone, Inside Higher Ed, The State, CNN, NPR, ABC, NBC, WFAE and others.
Frequently Asked Questions
Media Forensics Hub
Media Forensics Hub | Watt Family Innovation Center, Clemson, SC