The Watt AI program facilitates the coming together of students, staff, researchers and AI technologies to solve complex analytics problems in the greater Clemson network. By connecting AI-empowered students to researchers, campus leaders and industry partners, the program creates meaningful educational and professional opportunities for students while promoting new knowledge discovery, the growth of campus initiatives and business development
If you are interested in working with the Watt AI program on your project, please fill out this brief survey and we will follow up with you via email.
About Watt AI
The key objectives of the Watt AI Program are:
To provide novel educational and professional opportunities for students through the pursuit of real-world research involving AI technology;

To enable ongoing and new research activities through the application of AI technology; and

To foster the growth of the AI and analytics community within the greater Clemson network and to identify opportunities for interdisciplinary collaboration within that community.
The Watt AI Creative Inquiry team is the main vehicle for achieving these goals. Watt AI Creative Inquiry students receive training in concepts from AI, Data Analysis, Machine Learning and Data Science, and they apply these techniques to real research problems at Clemson University. Through the efforts of this Creative Inquiry team, we are developing a broad and diverse network of researchers and students with a common vested interest in AI and data analytics technology.

If you are interested in working with the Watt AI team, please contact Dr. Carl Ehrett at cehrett@clemson.edu.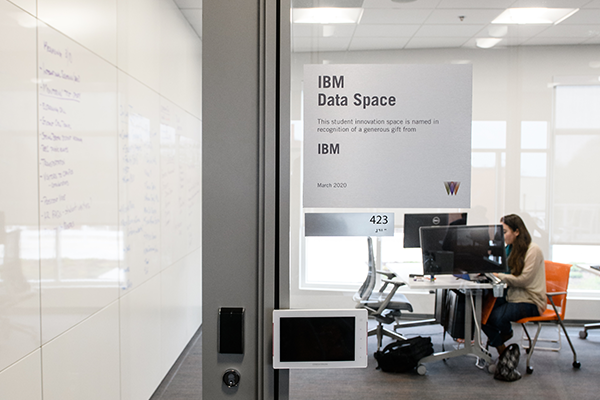 Watt AI Projects

Microwave Analysis
Analyze microwave sensor readings to detect and classify which bacteria or yeast are present.


Running Records
Employ audio speech recognition AI and custom-built models to evaluate young kids' progress in reading.


Trolls
Detect and analyze the behavior of disinformation campaigns conducted on social media platforms.


Career Readiness
Develop AI/ML-based methodologies for exploring and learning from survey data taken from interns and their mentors.


Shakespeare
Use Natural Language Processing to gain new perspectives on the works of Shakespeare.


Hospital Event Reports
Use Natural Language Processing to extract and analyze content from hospital event reports.

Postmortem Interval Estimation
Build datasets and tabular data models capable of estimating the time since death for found human remains.
Watt Family Innovation Center
Watt Family Innovation Center | 405 South Palmetto Boulevard