Clemson University is part of a larger community of businesses, residents and stakeholders who live and work here. By virtue of that, Clemson is committed to sharing information and awareness across the larger population and for those planning to visit the school or our off-campus community.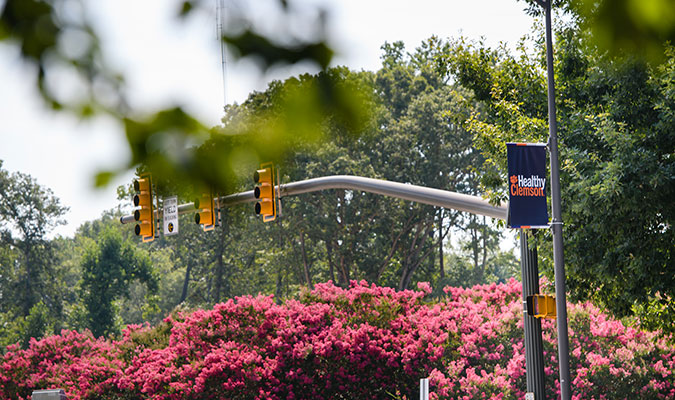 Public Transportation and Ridesharing
Physical distancing measures have been put in place on University transit systems, which significantly reduces bus capacity for students, faculty and staff. In addition, Tiger Transit buses have been equipped with protective plexiglass shields.
Face coverings are required to board both University buses and Clemson Area Transit (CAT) buses. Click here for CATbus routes and information.
While riding:
Avoid touching surfaces with your hands.
Maintain a distance of no fewer than 6 feet between you and other passengers.
Upon disembarking, wash your hands or use alcohol-based hand sanitizer before removing your cloth face covering.
Follow these instructions while driving or riding in shared vehicles.