Defining Our Pillars
Clemson Elevate is a strategic plan to propel Clemson's success and further strengthen its reputation over a 12-year implementation period. Applying our guiding principles, criteria and analysis, Clemson will focus upon three core strategic pillars, each backed by a series of initiatives and related metrics.
Deliver the No. 1 Student Experience in the Nation
Every Student Thrives
Initiatives
Excel in experiential learning.
Amplify academic success.
Promote the Clemson Experience.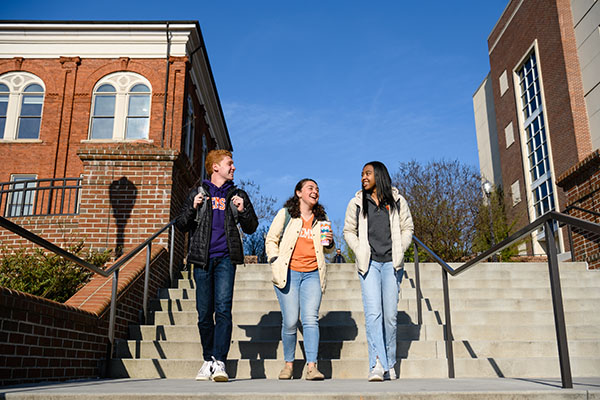 Double Research Expenditures by 2035, Position for AAU Membership
Discovery Drives Success
Initiatives
Build an AAU-aligned faculty that leverages existing and emerging research strengths and addresses societal needs.
Create world-class research infrastructure.
Leverage the Innovation Campuses and partnerships.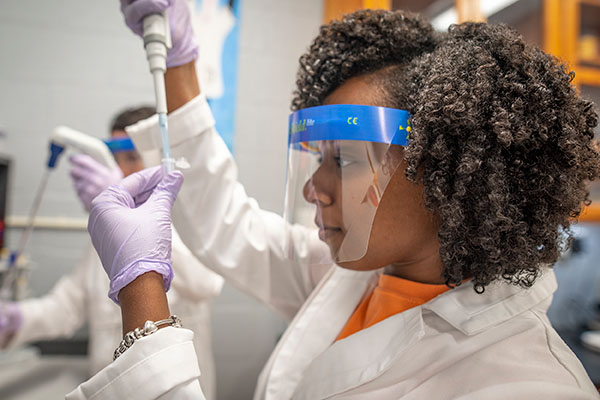 Transform Lives Statewide and Beyond Through Educational, Economic, Agricultural and Health Outreach
Service Builds Community
Initiatives
Enhance educational and economic opportunities for South Carolinians.
Promote agricultural and natural resources excellence and lead animal health issues for the state.
Improve the health outcomes of South Carolinians.
Key Actions for Transforming Lives