Elevate: A Plan With Purpose
Strategic planning sets a course for our entire University. But each individual college, unit, division, department and person will also need to view these goals through their own unique lens.
It is with this in mind that Clemson Elevate is designed to:
Engage every stakeholder in an inspiring, thoughtful exploration of our key values and priorities.
Invite each unit/group to discern their role in the University's overall plan.
Build an enduring framework that lends strength to the institution, contributes to South Carolina's economic resilience, and serves our state, nation and world.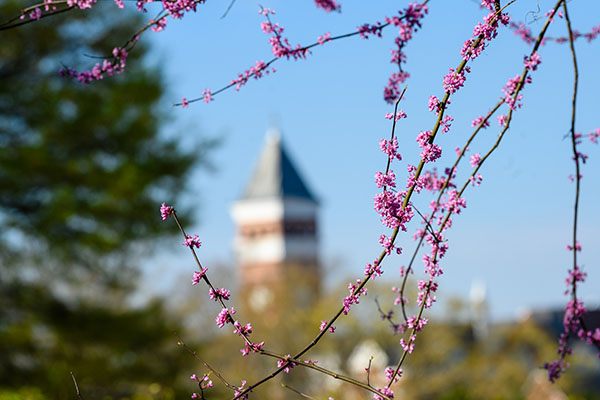 Begin Goalsetting
High-impact, evidence-based academic and global engagement has guided our institution toward national preeminence. Now, we are prepared to elevate that engagement. As the caliber of education, research and service rises, so, too, does the preeminence of our institution against our peers.
By magnifying the Clemson Experience and focusing on academic success and experiential learning, our new strategic plan will more clearly communicate and reveal the broad, often complex and intertwined goals of a long-term vision for our University.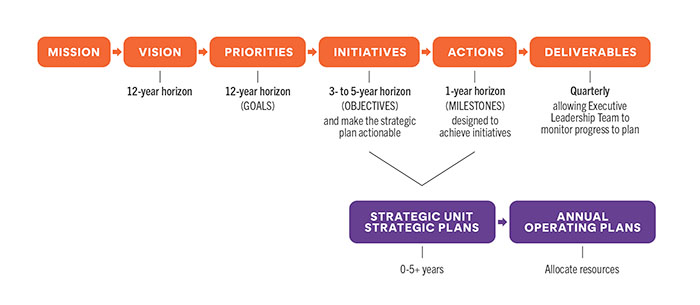 Accountability and reporting
Clear ownership of key initiatives will drive accountability for strategic execution. Regular reporting to University leaders, Board of Trustees and the campus community will provide transparency into our progress, along with annually updated dashboards and metrics.