Cutting-Edge Opportunities
Have you ever wondered about what makes up our world, down to the smallest particle? Chemists have full license to delve into some of our world's most engaging mysteries surrounding matter and the changes that all matter can undergo under various conditions. If you have that scientific curiosity, then a degree in chemistry can be your ticket to an exciting and fulfilling career in a number of fields, from health care and industry to forensics and engineering.
We believe in thinking differently — and in the power of chemistry to change the world.
Department of Chemistry members are committed to advancing fundamental and applied science, to training future scientists to their fullest potential, and to providing the tools for students to compete in the global market. We offer cutting-edge opportunities in analytical, inorganic, organic and physical chemistry, as well as in a broad range of interdisciplinary areas such as materials, polymer, solid-state and computational chemistry. Find out more about the minor in materials science and engineering (PDF) for students earning a B.A. in chemistry.
Our programs have applications in a wide range of fields, including energy, security, drug design and nanotechnology.
Take the next step in your career — join the Clemson chemistry family. Begin your journey to success with the College of Science Department of Chemistry. The department, among the oldest and largest on the campus, comprises approximately 40 tenured faculty and lecturers. The department's vision is to be recognized among American universities as a program that responds to the educational, technological and economic needs of South Carolina, the Southeast and the nation.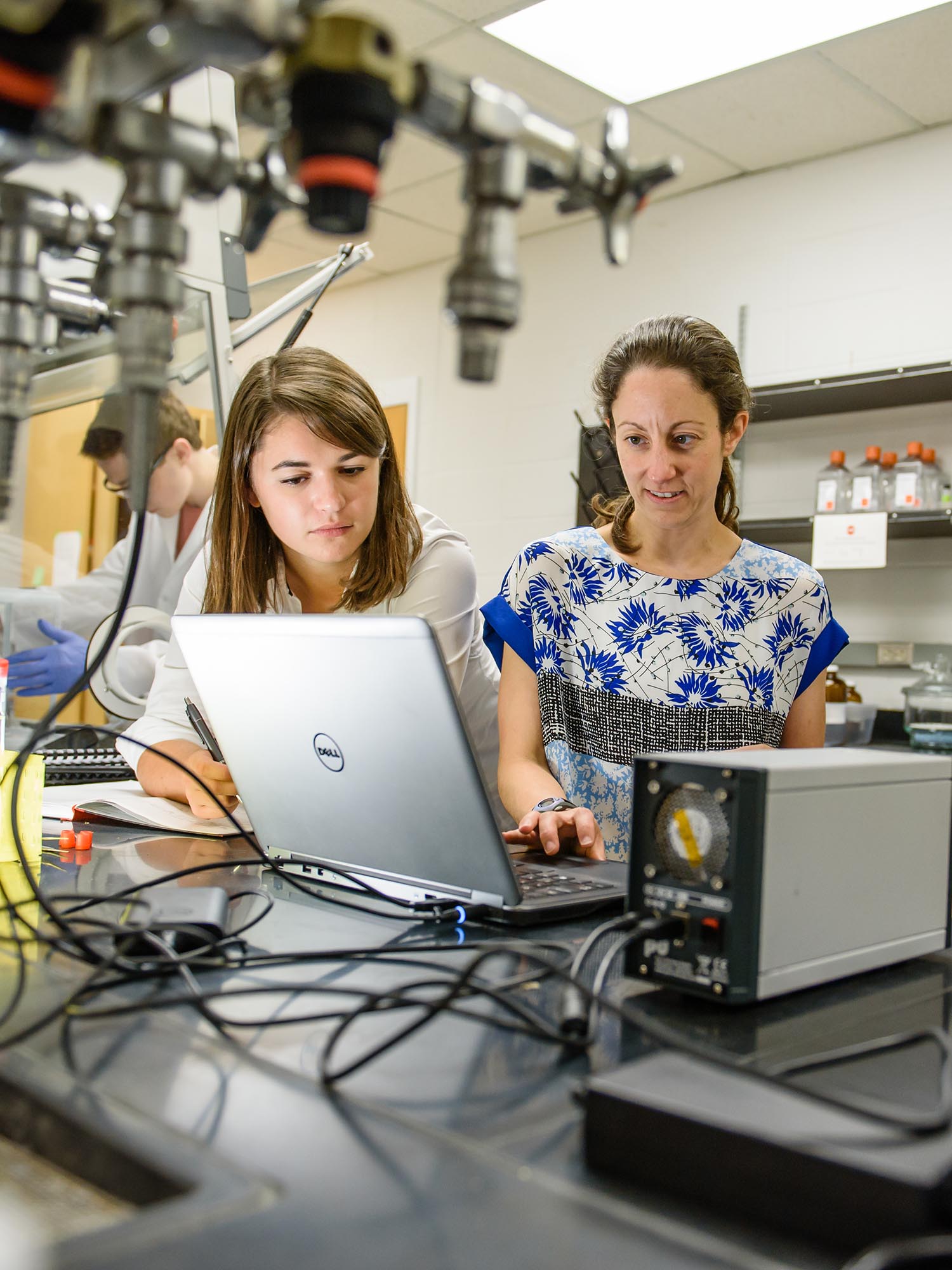 Undergraduate
Undergraduate students in the Department of Chemistry can pursue either a Bachelor of Arts degree or Bachelor of Science degree as preparation for careers that include chemical manufacturing, electronics, textiles, biotechnology, petroleum, plastics, agriculture and food industries, and graduate study in chemistry.
Masters
The Master of Science degree in chemistry provides is course-intensive, with the option to perform research focused on analytical, inorganic, organic and physical chemistry. The degree can be earned through a non-thesis coursework-only option, or a combination of graduate coursework and research that includes a published thesis.
Doctoral
The Ph.D. degree in chemistry is a research-intensive degree with projects focused on aspects of analytical, inorganic, organic and physical chemistry. Research areas also include chemical biology, polymer chemistry, materials chemistry, chemical physics and other interdisciplinary areas. After the first year, many students are supported on research assistantships.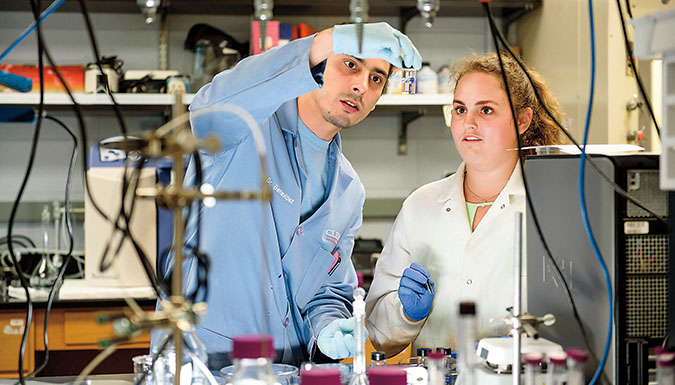 Plan Your Future
Undergraduates can pursue either a Bachelor of Arts or a Bachelor of Science degree for preparation to enter fields including chemical manufacturing, electronics, textiles and more, while the department's graduate program offers Ph.D. and Master of Science degrees. The department has faculty members with research efforts in many interdisciplinary areas of chemistry, with strengths in advanced materials, chemical biology, computational chemistry, nanoscale materials and solid-state chemistry.
Connect With Chemistry
Department of Chemistry
Department of Chemistry | 235 Hunter Chemistry Laboratory, Clemson, SC 29634