Outreach Overview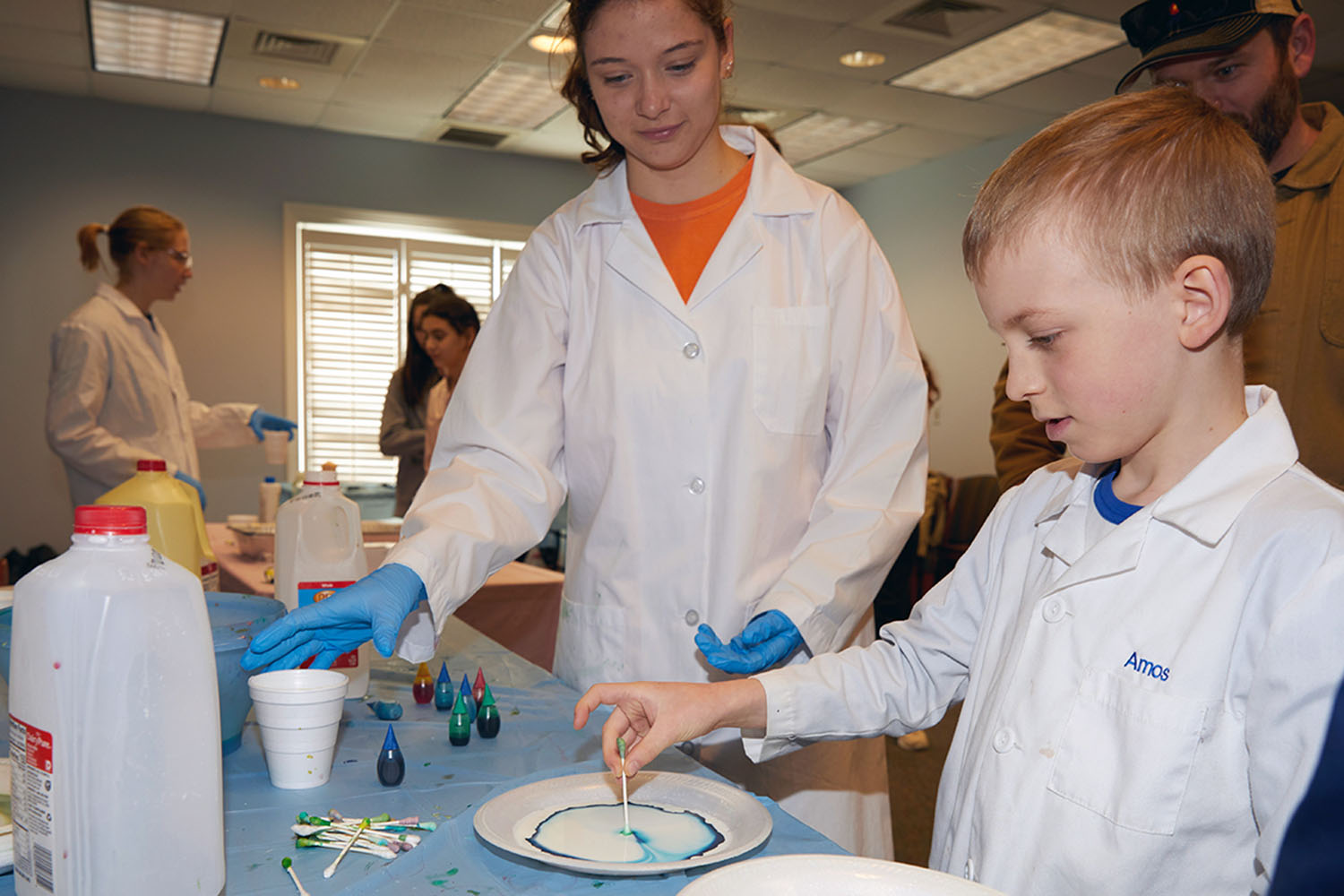 The Clemson University Department of Chemistry engages in a number of outreach activities for Clemson University and local communities.
The department treasures its relationships with its partners, alumni and citizen scientists. The faculty, students and staff in the Department of Chemistry are passionate to generate new knowledge through their research and to share their knowledge and expertise with the broader public through a variety of outreach programs.
The Departmentof Chemistry is interested in connecting with the community.
Community groups or organizations interested in finding out more about the outreach programs the Department of Chemistry offers should contact the department. 
It is an exciting time to be at Clemson, and we'd like to share that excitement with your group or organization!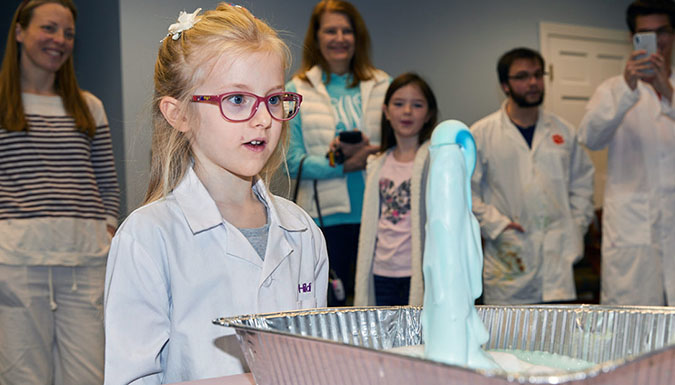 Connecting to the Community
Chemistry Students Bring Science Lab to Local Children
A local library was transformed into a science lab when Clemson chemistry students and area children created slime, dissolved Styrofoam and made glassware disappear as part of the Fun With Chemistry outreach event. "Our students are trying to get the community interested in chemistry — and science in general — by showing them a few really cool demonstrations," says Leah Casabianca, an assistant professor in the Department of Chemistry.
Department of Chemistry
Department of Chemistry | 235 Hunter Chemistry Laboratory, Clemson, SC 29634