Undergraduate Program Overview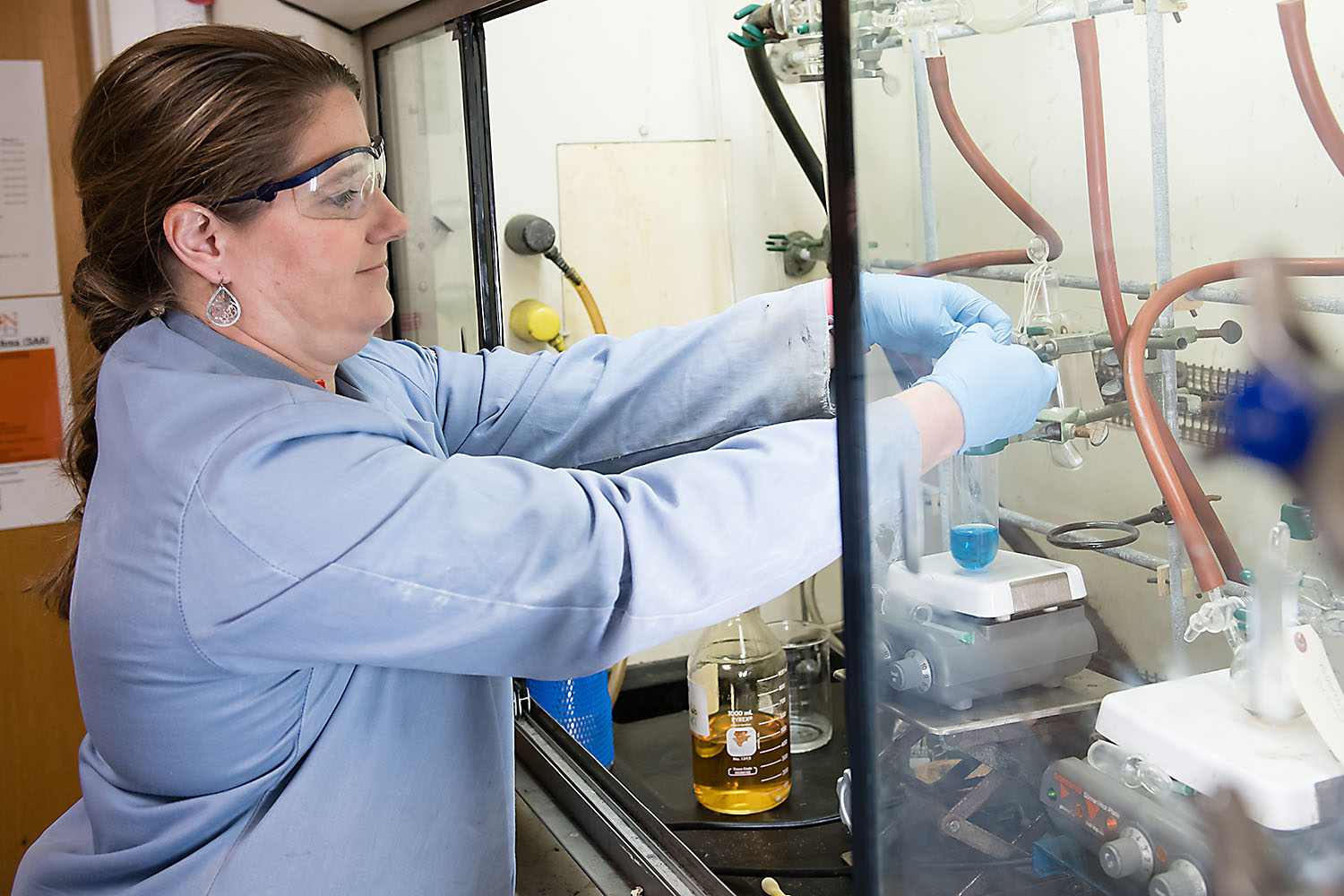 The Clemson University Department of Chemistry is one of the largest on campus and provides outstanding education for its undergraduate majors. The department also serves the entire campus by providing general chemistry education courses for a variety of other science and engineering disciplines.
Undergraduates can pursue either a Bachelor of Arts degree or Bachelor of Science degree as preparation for careers that can include chemical manufacturing, electronics, textiles, biotechnology, petroleum, plastics, agriculture and food industries, and graduate study in chemistry.

Undergraduate majors are encouraged to join the chemistry club on campus, the Student Affiliates of the American Chemical Society.
Transfer AP Credits
Clemson University accepts AP test scores of 3 or above for most, but not all, courses. AP credit will translate into transfer credit, and one to four hours will be awarded for a course, meeting any degree requirements for that course. 
One Department, Many Options
Which program is right for you? The Clemson University Department of Chemistry provides two undergraduate degree programs: a Bachelor of Arts degree in chemistry as well as a Bachelor of Science degree in chemistry.
For students wanting to pursue graduate or professional school, choose the program that provides the curriculum and courses of most interest. Both majors are equally acceptable when applying to medical, dental or graduate school. Both curricula also provide the opportunity to participate in research with faculty; for those in the Bachelor of Arts program, this would be accomplished by utilizing the two chemistry elective courses. Remember: Schools look at more than your academic record, but it always helps to be truly interested and invested in a major and the courses being taken.
Bachelor of Arts
The Bachelor of Arts degree gives students the broad education needed for a career dependent on a basic knowledge of chemistry.
The Bachelor of Arts degree program provides more room to explore other areas of study here at Clemson University, as students are required to complete a minor (15-plus hours) in an area outside of chemistry. Additionally, Bachelor of Arts students will complete two more semesters of a foreign language.
Bachelor of Science
The Bachelor of Science degree prepares students for professional careers in chemistry. The Bachelor of Science degree program requires two semesters of research alongside a faculty member and three more labs within the major. There is also an additional math and physics class.
New and Transfer Student Resources
Beyond the Classroom
The College of Science is home to a multitude of programs to assist first-year and continuing students in their coursework and life outside the classroom here at Clemson.
RISE: Residents in Science and Engineering

Residents in Science and Engineering living-learning xommunity is a first-year transition program in conjunction with being a unique living-learning experience. Clemson RISE provides opportunities for first-year STEM students to write their own Clemson stories. The mission of the RISE is to assist students in their transition to college by combining the academic and residential experiences in order to foster academic success and facilitate professional development.

PEER and WISE

The mission of PEER — Programs for Educational Enrichment and Retention — and WISE — Women in Science and Engineering — is to educate, recruit, and retain underrepresented populations in STEM fields through mentoring, academic coaching, counseling and academic enrichment. The goal is to make all students feel comfortable and supported as they pursue their degrees in science and engineering fields.
READY TO TAKE THE NEXT STEP?
Apply to the Department of Chemistry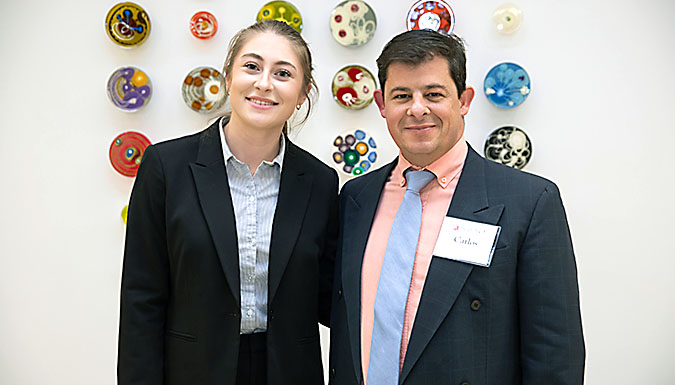 What Clemson is All About
Don't Underestimate the Importance of Connection
Lauren Skrajewski, an undergraduate student in chemistry who graduated in May 2019, came to Clemson from New Jersey, "because of the known academic excellence and family-oriented reputation." She didn't initially major in chemistry, changing her major after her first year. "After I made the change, the chemistry department welcomed me with open arms," she says. Her adviser, Carlos Garcia, provided her with research opportunities, connections to collaborative projects, internships and more. "Dr. Garcia has taught me the importance of work ethic, presentation skills, and the importance of meeting different people," she says.
Department of Chemistry
Department of Chemistry | 235 Hunter Chemistry Laboratory, Clemson, SC 29634