Join Us as We Advance Science — Together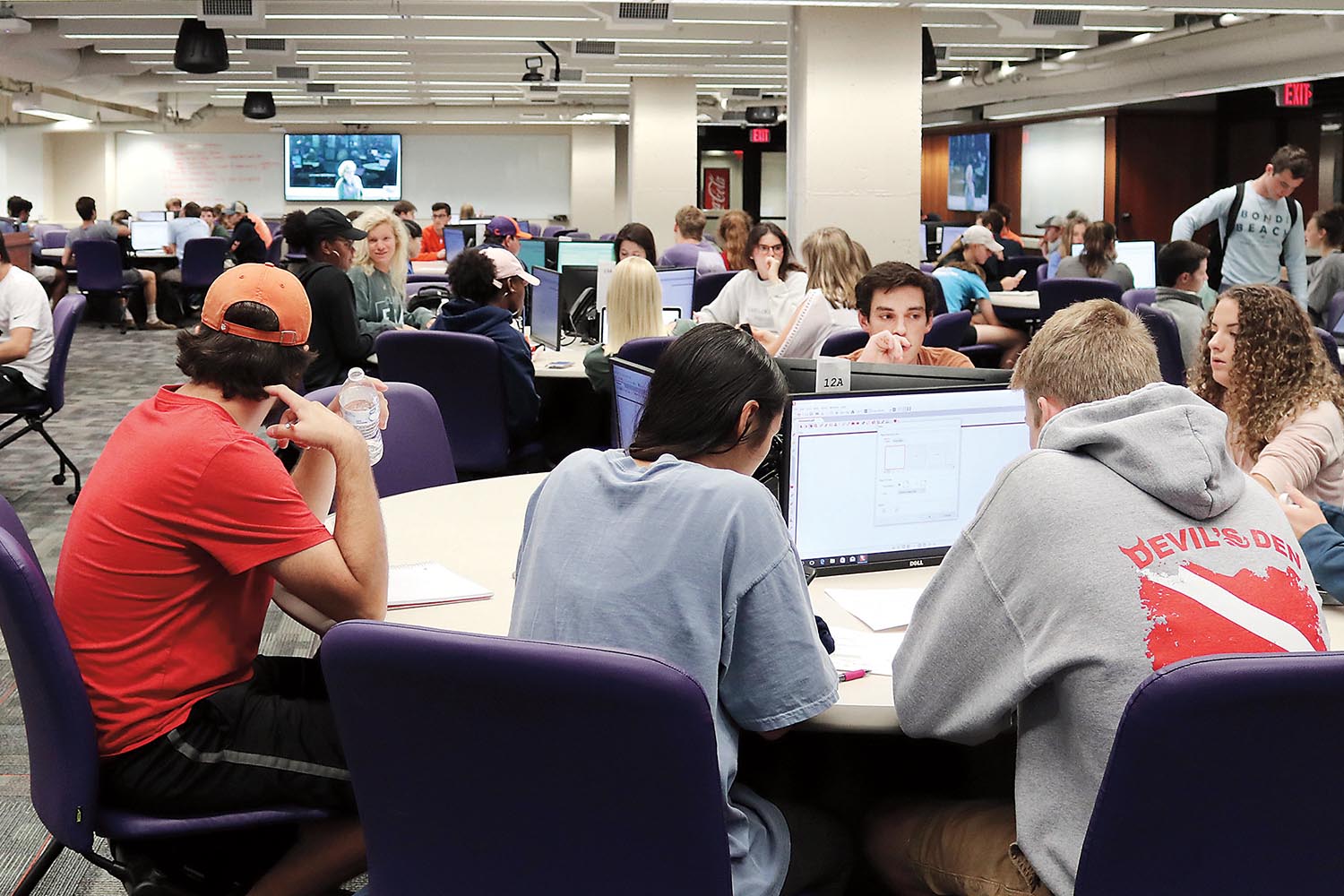 Science drives innovation. Science is at the heart of the 21st century land-grant university. Together, we are focused on tackling tomorrow's greatest scientific challenges and preparing the next generation of leading scientists.
Inspired by Thomas Green Clemson's dream to create a "high seminary of learning to benefit the agricultural and mechanical arts," the sciences have been an integral part of the University's development.
Since the first degrees were granted in 1896, Clemson scientists have made significant contributions to South Carolina, the nation and the world.
The U.S. National Academy of Sciences' vision for our global future is through convergence by blurring discipline boundaries and harnessing the power of partnership. At the core of this partnership are the life, physical and mathematical sciences working together with the humanities, social sciences, engineering, and industry to accelerate discovery.
Working Together:
Life, Physical and Mathematical Sciences
In science, we form connections between undergraduate and graduate students, theory and experiments, coursework and experiential learning, internships and careers — and most importantly, between failure and success. Failure is the rite of passage to innovation, and in science we embrace bold ideas and the concept of failing forward to a place not even imagined just a moment ago.
Power in Partnerships
The best example of the power of partnership is the Clemson Family. The aspiration, inspiration, commitment and hard work of our students, faculty, staff, alumni, partners and friends fuels us all.
Open House Events
Join the College of Science team for a in-person or virtual open house event and learn more about life as a science student at Clemson. Sessions include information from our student services team and offer time for questions with staff and students.
Questions? Need additional information? Email ScienceInfo@clemson.edu.
➧ 2,585
Undergraduate
Students
➧ 16:1
Student-
Instructor Ratio
➧ 223
Instructional
Faculty
Explore Your Future With the College of Science
Learn more about our undergraduate and graduate programs.
College of Science
College of Science | 230 Parkway Drive, Clemson, SC 29634