About the Leadership Team
Liliana Gehring
Chief of Strategy and Operations
Email: lgehrin@clemson.edu
Phone: 864-656-9707
Org Chart (PDF, password access)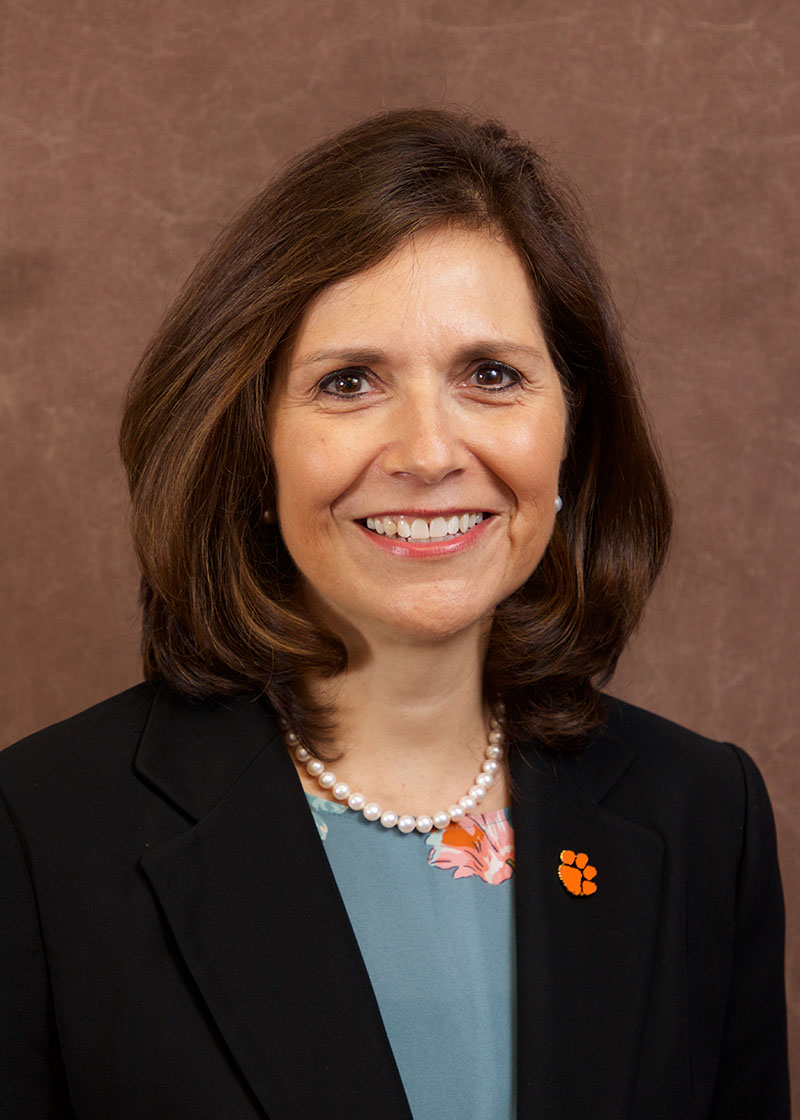 As chief of strategy and operations for the College of Science, Gehring is responsible for assisting the dean with developing, communicating, executing and sustaining College strategic initiatives. She is responsible for leading all business and administrative management for the College (business/financial affairs). Gehring leads the business office, which provides support to all faculty and staff across all College units. The business office includes communications and marketing, information technology, continuous process improvement, and financial shared services (financial analysis and planning, human resources and payroll, accounts payable and receivables, and post-award sponsored research).

Gehring joined Clemson in 2018 and immediately focused her attention on leading the finalization of the SciForward strategic plan. Since then, she has been leading transformational change focused on the three university pillars of efficiency, quality and relevance. She is challenging the status quo and building a culture of teamwork, operational excellence, and continuous improvement.

Gehring's multifaceted background as an executive leader was honed at Eli Lilly and Company, based in Indiana. Gehring has a bachelor of science in chemical engineering from the University of Wisconsin-Madison, a master's in business administration from Indiana University's Kelley School of Business and a doctorate in public health from Indiana University's Richard M. Fairbanks School of Public Health. In addition, she has certifications as a Six Sigma Black Belt, as a project management professional, and in health economics and outcomes research. Gehring started her career at Ford Motor Co. She retired in December 2017 from Lilly, where she held leadership roles over 27 years across engineering, manufacturing, human resources, product research and development, project management, customer engagement, and health outcomes. She is passionate about education and public health. Her transition to Clemson has allowed her to apply her leadership skills and talents to higher ed, helping to build the newly formed College of Science.
---
Associate Deans
---
Stephen Creager
Discovery, Graduate Education, Space Optimization and Faculty Affairs
Email: screage@clemson.edu
Phone: 864-656-4995
As associate dean leading discovery, graduate education, space optimization and faculty affairs, Creager is dedicated to supporting graduate students, and optimizes laboratory, office, teaching and learning space for faculty, staff and students. He also will direct the College's faculty mentoring program. Creager joined Clemson University in 1995 as an assistant professor in the department of chemistry. Formerly, he has held positions of provost fellow, chair of the department of chemistry and interim associate dean of The Graduate School. He is the author or co-author on over 110 peer-reviewed journal articles and several book chapters and patents, and he has served as major adviser for 17 Ph.D. and eight M.S. graduates. Creager's research is in the general area of electrochemical energy conversion and storage, and includes work on lithium batteries, hydrogen fuel cells, water electrolysis cells and related devices. Creager has a bachelor's degree in chemistry from Rensselaer Polytechnic Institute and a Ph.D. degree in analytical chemistry from the University of North Carolina. Prior to accepting his first academic appointment, he worked as a National Institutes of Health postdoctoral scientist at the University of Texas in Austin.
---
Calvin Williams
Undergraduate Excellence, Global Engagement, Community Engagement and Inclusive Excellence
Email: calvinw@exchange.clemson.edu
Phone: 864-656-5241
Org Chart (PDF)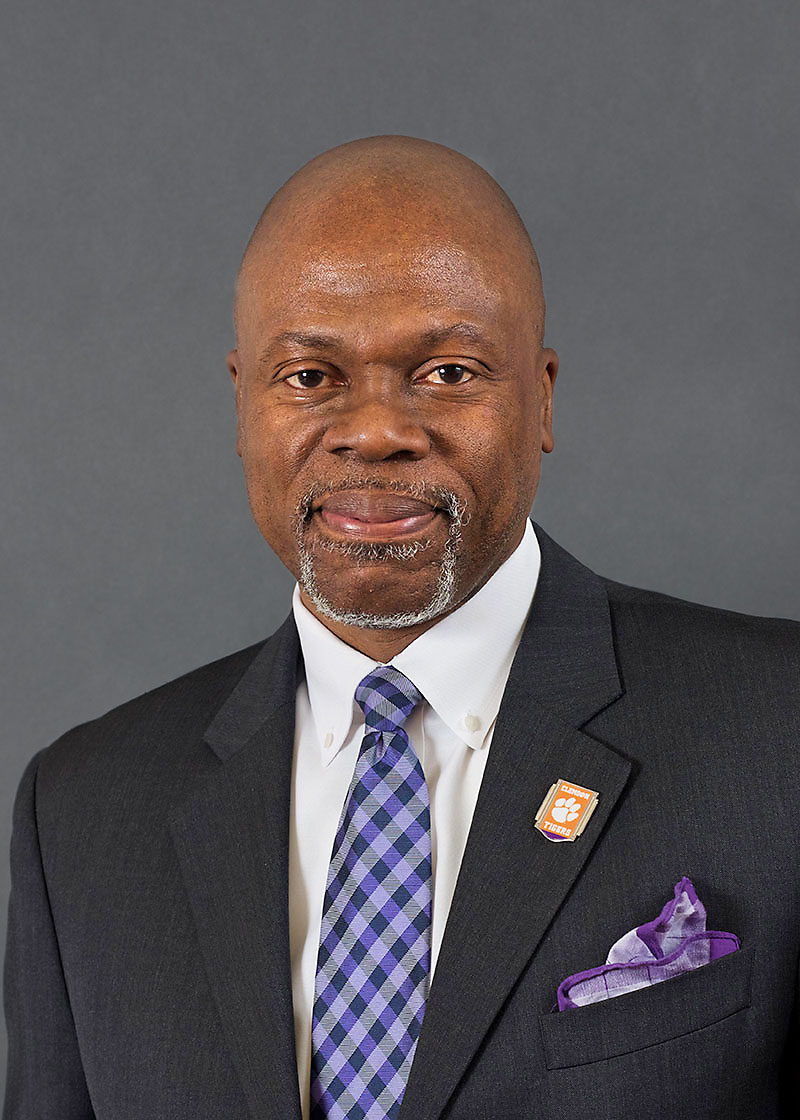 As associate dean for undergraduate excellence, community engagement and inclusive excellence, Williams is responsible for student recruitment and success, helping to increase freshmen retention and six-year graduation rates for undergraduate students. He is the lead for all student affairs initiatives, including everything from promoting science outreach, to handling curriculum advising and strengthening teaching and learning methods. He is also dedicated to increasing the number of underrepresented faculty, staff and students in the College. As a professor of mathematical sciences and the director of Clemson's Center of Excellence in Mathematics and Science Education, Williams heads the development of programs for Pre-K–16 teachers and Pre-K–12 students to study policy issues affecting pre-collegiate education. In 1987, he earned his Ph.D. in biometry from the Medical University of South Carolina, and he was a visiting research scholar in Stanford's department of statistics before beginning postdoctoral research in the psychiatric statistics training program at Carnegie Mellon University. Williams has served on a number of committees and panels for the National Science Foundation, and was a program director for the agency's division of undergraduate education for two years.
---
Director
---
Robert Anholt
Faculty Excellence
Center for Human Genetics
Email: ranholt@clemson.edu 
Phone: 864-889-0521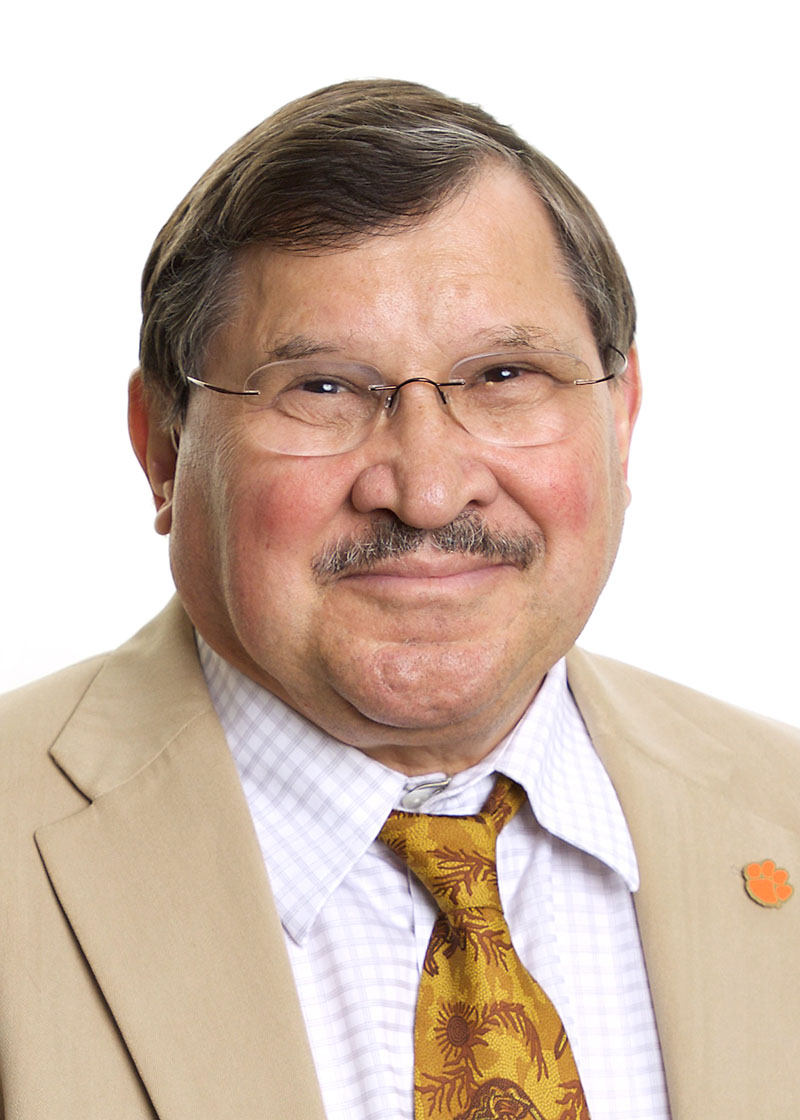 As director of faculty excellence, Anholt isresponsible for nominating outstanding faculty for national awards, mentoring junior faculty and planning a science distinguished speaker series. Anholt is also a provost's distinguished professor in the department of genetics and biochemistry. He is based at the Greenwood Genetic Center, and splits his time between Greenwood and Clemson. He brings years of experience to the College of Science, having been an assistant professor at Duke University Medical School and a postdoctoral fellow for The Salk Institute for Biological Sciences in San Diego, as well as the department of neuroscience at The Johns Hopkins University School of Medicine. Most recently, he was a William Neal Reynolds Distinguished Professor at N.C. State. Anholt has a bachelor's degree in biology from The Hebrew University of Jerusalem, a master's degree in biochemistry from University College-London and a Ph.D. in biology from University of California, San Diego. In research, Anholt uses Drosophila melanogaster as a model organism for human disorders, phenotypic plasticity and genome-by-environment interactions, among other studies. He is the author of "Dazzle 'Em with Style: The Art of Oral Scientific Presentation."
---
Chairs and Directors
---
Saara DeWalt
Biological Sciences
Email: saarad@clemson.edu
Phone: 864-656-1112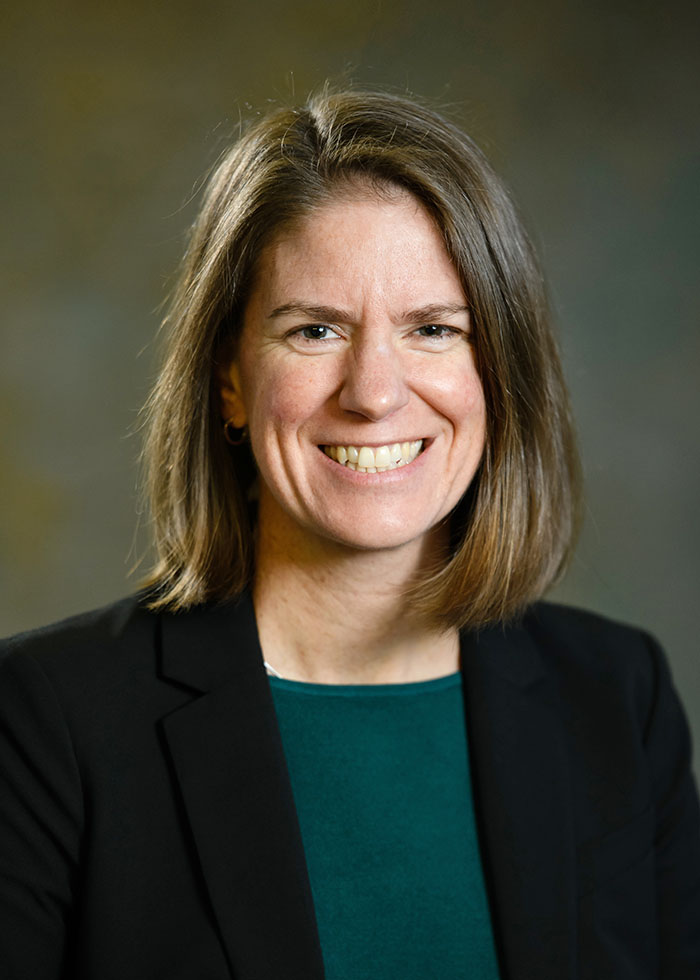 As a professor of biological sciences and chair of the department of biological sciences, DeWalt directs faculty and educational initiatives. She also teaches undergraduate and graduate courses in plant biology, community ecology and graduate teaching. Her recent research activities are focused on understanding plant invasions in temperate and tropical forests, dynamics of hurricane-affected forests in the Caribbean, and rates of ecosystem recovery in second-growth tropical forests. She obtained an A.B. in biology from Brown University and received a Fulbright fellowship to study ethnobotany in Bolivia. She completed her Ph.D. in biological sciences from Louisiana State University. She spent two years as a Huxley Research Fellow in the department of ecology and evolution at Rice University and taught introductory and advanced ecology courses prior to coming to Clemson. DeWalt served as a councilor for the Association for Tropical Biology and Conservation and as a subject editor for the association's journal Biotropica for several years. DeWalt has received two U.S. Department of Agriculture awards to study weedy, invasive species and has served as principal investigator on awards from the U.S. Forest Service and other agencies. Her research has been published in Nature, Science Advances, Proceedings of the National Academy of Sciences, Ecology and Vegetation Science.
---
William Pennington
Chemistry
Email: billp@clemson.edu
Phone: 864-656-2319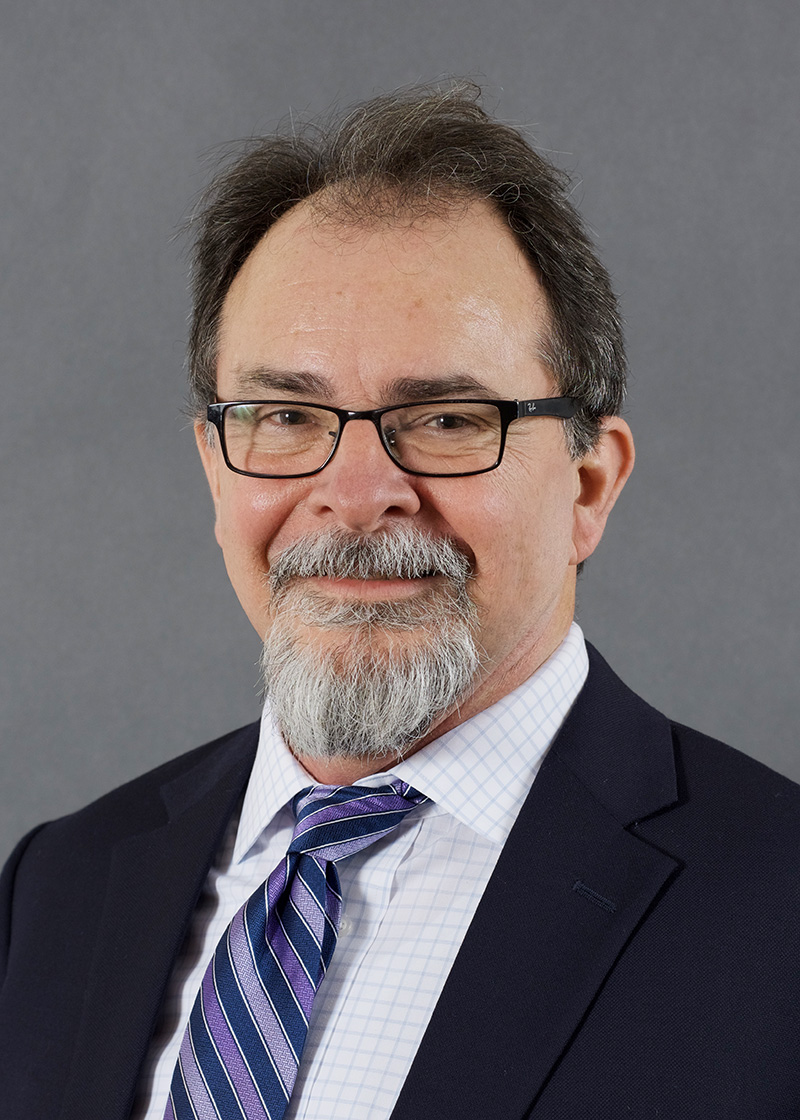 As an alumni distinguished professor of chemistry and chair of the department of chemistry, Pennington leads the department in faculty and academic initiatives. He also teaches undergraduate and graduate courses in inorganic chemistry. Pennington's research focuses on the use of halogen bonding for crystal design and on the use of polydiacetylenes as chemical biosensors for food safety. He obtained a B.A. in chemistry from Hendrix College, his Ph.D. in inorganic chemistry from the University of Arkansas, and was a postdoctoral fellow at the University of Illinois. Pennington serves as editor in chief of the Journal of Chemical Crystallography, and was Director of the EUREKA! program from its inception in 2006 until the summer of 2017. Pennington has received the Award of Excellence for Teaching in the Sciences, the South Carolina Governor's Award for Excellence in Science Awareness, Class of 1940 Douglas W. Bradbury Award, the Class of 1939 Award for Faculty Excellence, the Philip H. Prince Award for Innovative Teaching and the Charles H. Stone Award from the Carolina-Piedmont section of the ACS.
---
David Clayton
Genetics and Biochemistry
Email: dfclayt@clemson.edu
Phone: 864-656-3586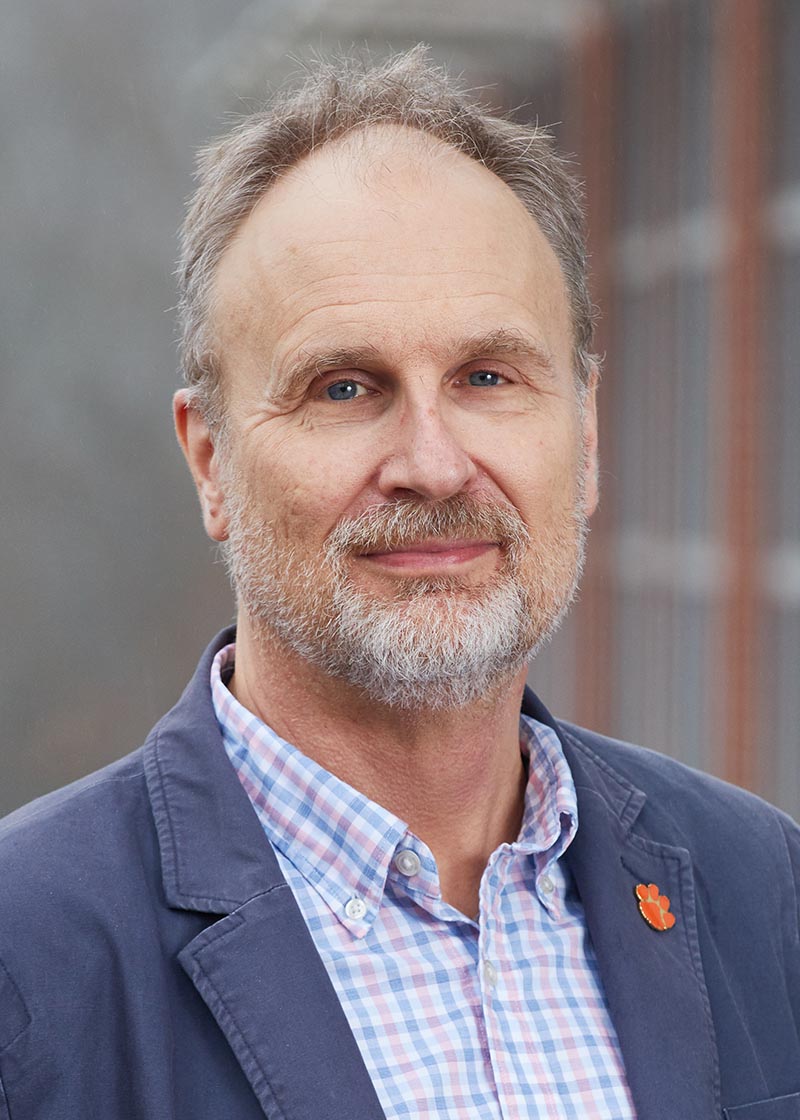 As a professor and chair of the Department of Genetics and Biochemistry, Clayton guides the department's strategic priorities and leads faculty and academic initiatives. After obtaining a B.S. in biochemistry from the University of Georgia (1980), Clayton spent 10 years at Rockefeller University as both student and faculty (Ph.D. in 1985), 20 years on the faculty at the University of Illinois, then eight years as department head and graduate director at Queen Mary University of London before joining Clemson in 2020. Clayton is noted for his research on brain gene expression in songbirds — model organisms for speech learning, brain circuit development and social communication. With more than 14,000 citations, Clayton's work continues to have influence over a wide range of fields. He has mentored more than 20 successful Ph.D.s, and been elected a Fellow of the American Association for the Advancement of Science, the Canadian Institute for Advanced Research and the Royal Society of Biology.
---
Kevin James
School of Mathematical and Statistical Sciences
Email: kevja@clemson.edu
Phone: 864-656-6766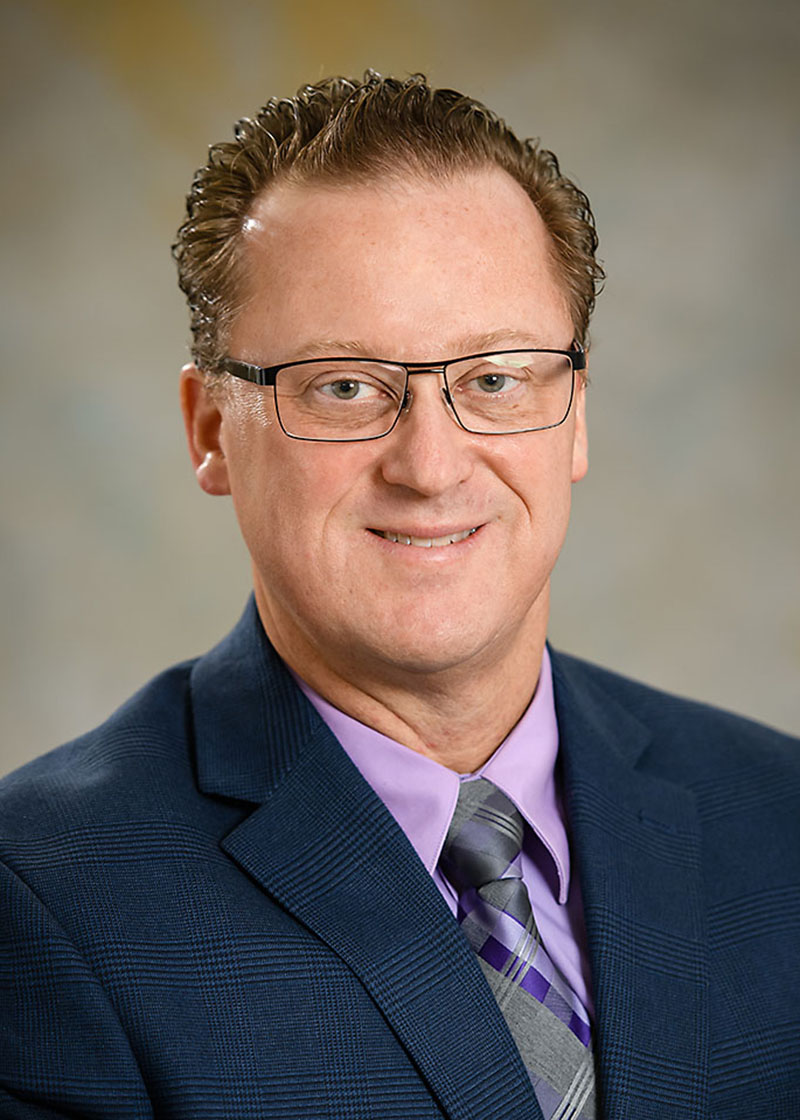 As a professor and director of the School of Mathematical and Statistical Sciences, James leads faculty and academic initiatives for mathematical and statistical sciences. James' research is in the field of number theory, especially in the distribution of prime numbers, ellliptic curves and modular forms. His work has been funded by various grants, most notably a $2.1 million Research Training Group grant from the National Science Foundation that supports many vertically integrated programs involving undergraduate students, graduate students, postdocs, young faculty and national leaders focusing in areas of mathematics related to coding theory, number theory and cryptography. James has helped to supervise 12 summer Research Experience for Undergraduate programs at Clemson, directly advising the research of more than 55 undergraduate students. James has taught a variety of courses in mathematical and statistical sciences during his 18 years at Clemson, ranging from business calculus through special topics courses at the graduate level. James earned his Bachelor of Science degree in computer science and mathematics at the University of Georgia and continued to his Ph.D. in mathematics at the University of Georgia. He then served as an S. Chowla Research Assistant Professor at Penn State University before joining the faculty at Clemson in 2000.
---
Sean Brittain
Physics and Astronomy
Email: sbritt@clemson.edu
Phone: 864-656-3419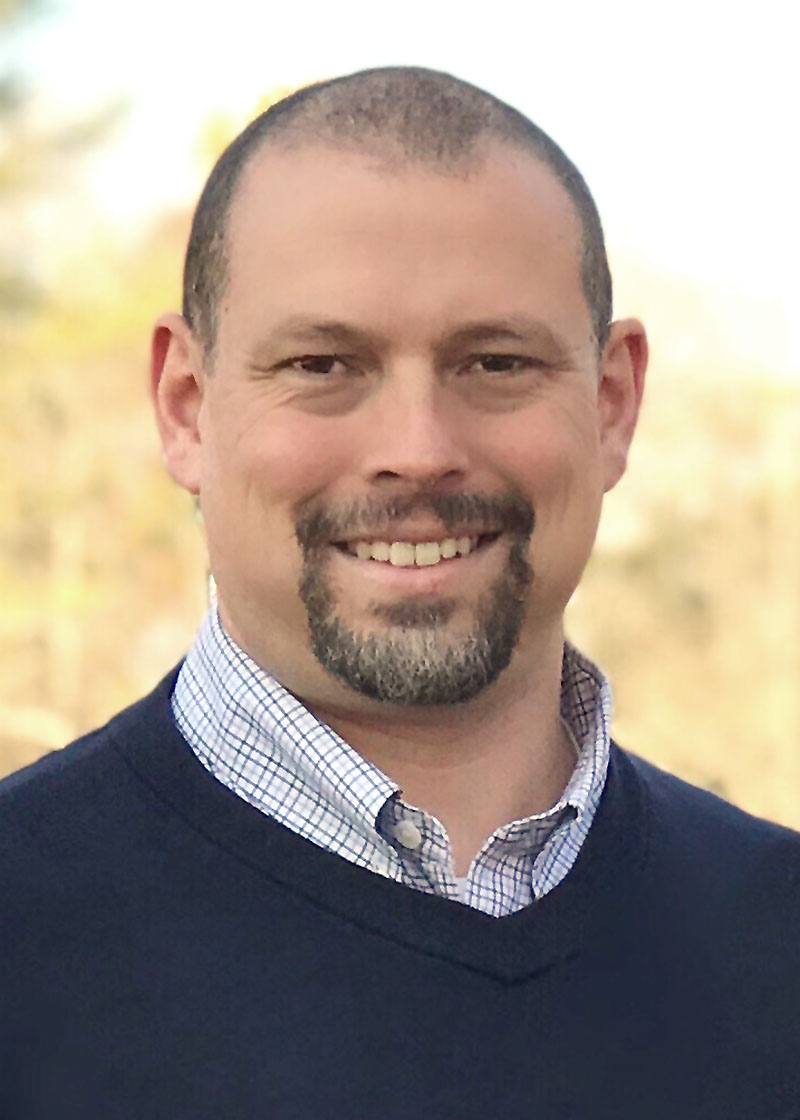 As a professor of physics and chair of the department of physics and astronomy, Brittain directs faculty and educational initiatives. He also teaches undergraduate and graduate courses in astronomy and physics. His recent research activities are focused on the formation and detection of planets in young circumstellar disks. He obtained a B.S. in physics from LeTourneau University, his Ph.D. in physics from the University of Notre Dame, and was a Michelson Postdoctoral Fellow at the National Optical Astronomy Observatory. Brittain has run numerous science outreach initiatives in the local region, including a three-year program for K–12 teachers in Laurens County. Brittain has received a National Science Foundation CAREER award as has served as principal investigator on multiple awards from the NSF and NASA. Brittain has published over 60 peer-reviewed papers, graduated three Ph.D. students and eight M.S. students. He has also directed research projects for over 30 undergraduates since arriving at Clemson in 2006 and presently advises two Ph.D. students.
---
Trudy Mackay
Center for Human Genetics
Email: tmackay@clemson.edu
Phone: 864-889-0522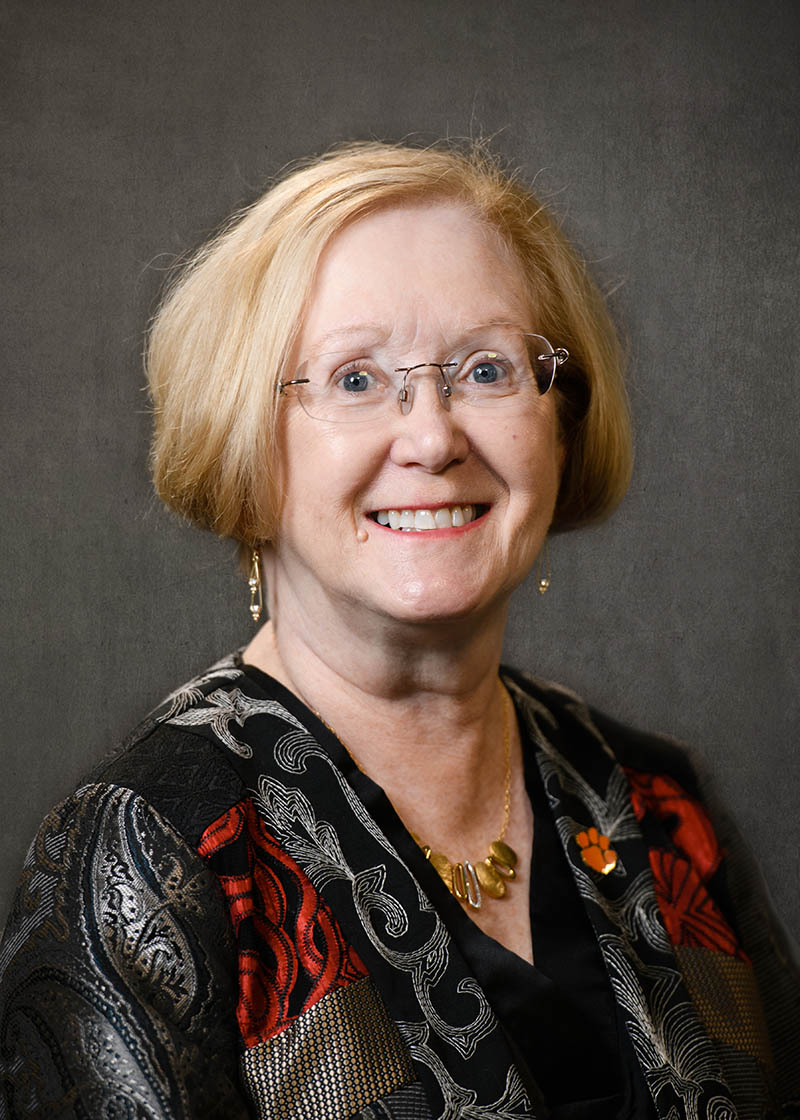 As director of the Clemson University Center for Human Genetics, Mackay is building a team of researchers who will work toward significant advancements in our understanding of genetic disorders. She is also the Self Family Endowed Chair in Human Genetics in the department of biochemistry. Mackay received her B.S. and M.S. in biology from Dalhousie University and her Ph.D. in genetics from the University of Edinburgh. She was a lecturer in the department of genetics at the University of Edinburgh from 1980–1987 before joining the faculty of North Carolina State University in 1987 as a Distinguished University Professor and Goodnight Innovation Distinguished Chair of Biological Sciences. Mackay's research focuses on understanding the molecular, genetic and environmental basis of variation in quantitative traits. Her findings have identified many novel genes affecting quantitative traits relevant to human biology, including lifespan, aggression, stress resistance, and alcohol and drug sensitivity. Mackay's research has been funded continuously by the NIH since 1990, with research awards totaling more than $54 million. She is a fellow of the American Association for the Advancement of Science, the American Academy of Arts and Science, the Royal Society of London and the U.S. National Academy of Sciences. She has been awarded the Genetics Society of America Medal, the O. Max Gardner Award from the University of North Carolina Board of Regents, the North Carolina Award for Science, and is the 2016 Wolf Prize Laureate in Agriculture.
---
Administration
---
Melody Land
Special Administrator for the Dean
Email: mel@clemson.edu
Phone: 864-656-3642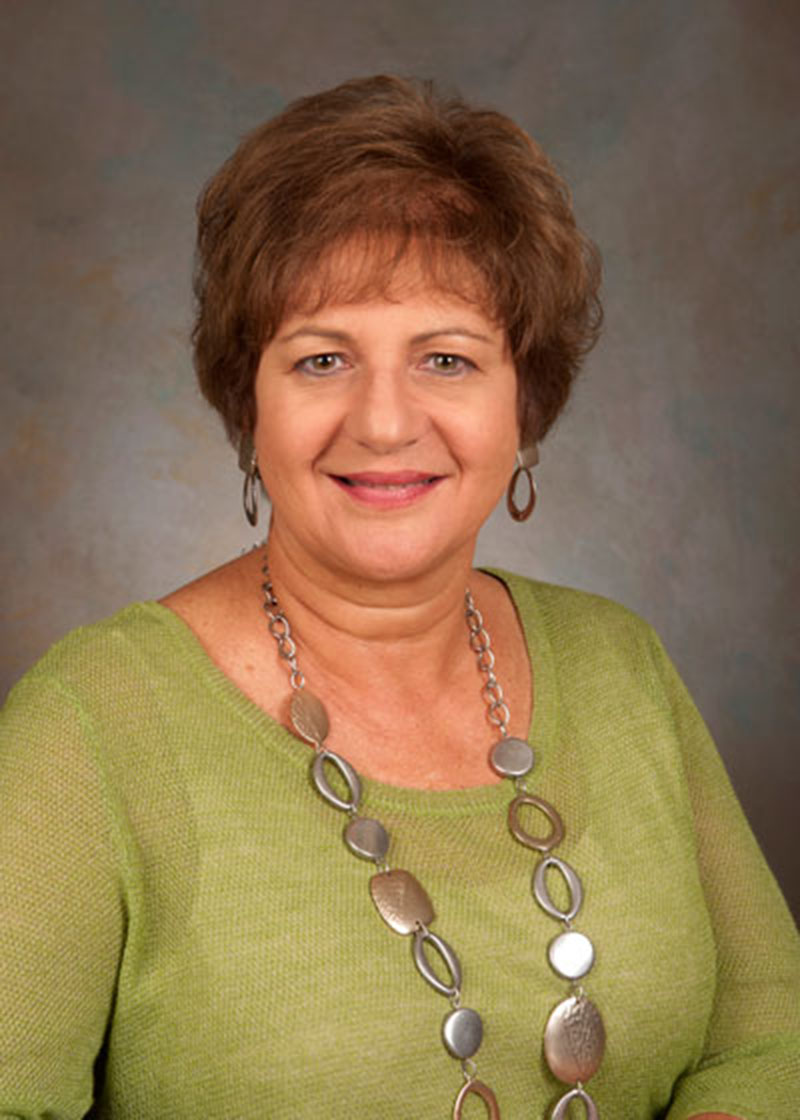 As special administrator for the dean, Land provides support in planning, organizing and administering functions for the dean's office. She has spent the majority of her many years at Clemson University within the university's research division.