World-Class Faculty Lead Graduate Research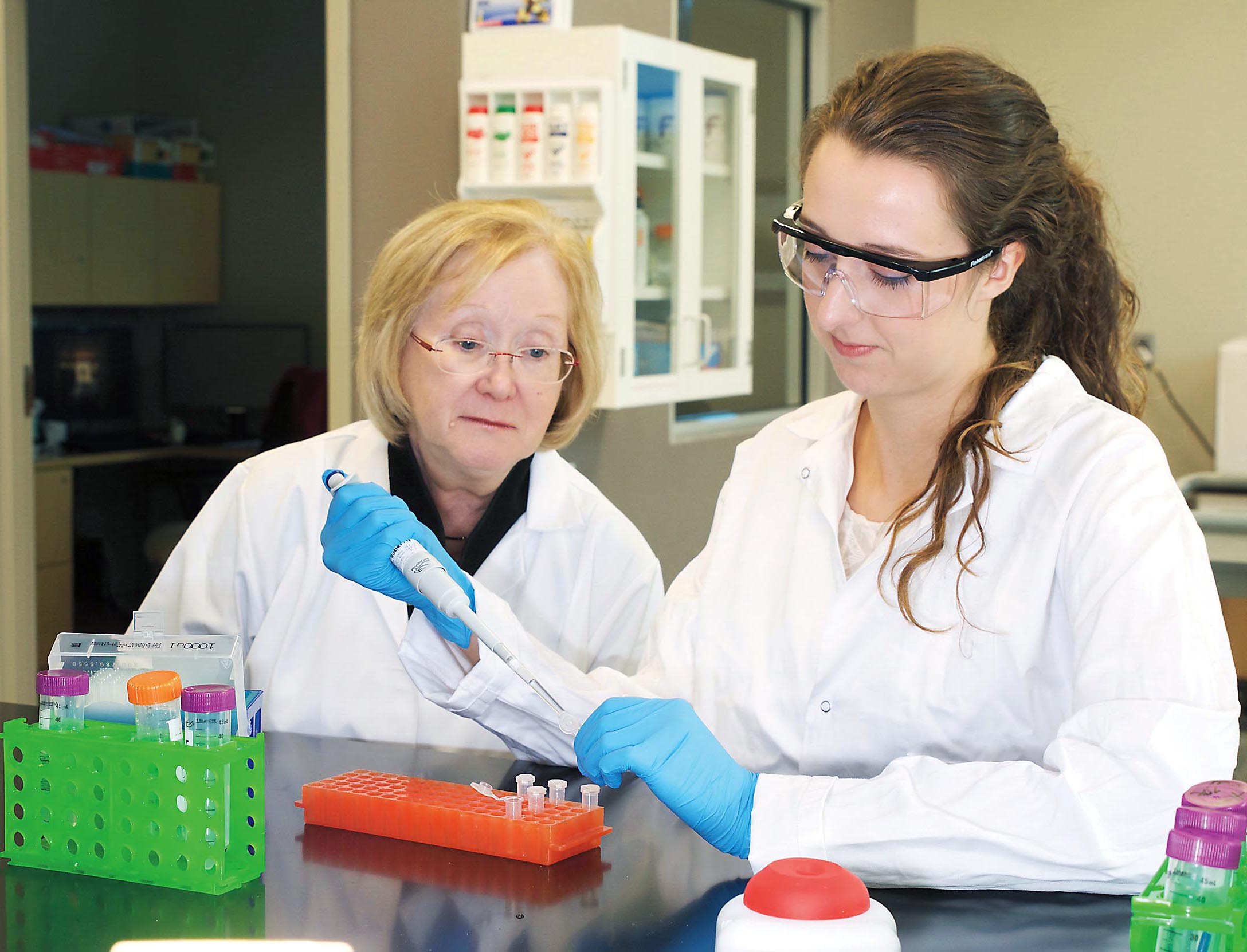 Whether designing a new drug, charting a new galaxy or creating a new gadget, at the heart of every scientific discovery is a team of researchers — many of whom are graduate students. Graduate students in the College of Science are involved in research projects led by world-class faculty in an academic environment that aims to change the future of science and technological innovation.
Advancing Science
Research is advanced by grant-funded partnerships with national labs, medical schools and international partners, providing the basis of our graduate education and positioning today's students to be tomorrow's visionary leaders. We are committed to achieving national and global prominence through excellence in scientific discovery, and our graduate students form the bedrock to get us there. Collaborate with interdisciplinary scholars. Publish in high impact scientific journals. Share your findings at national and international conferences. Become a master of your field.
The College of Science is advancing ScienceForward — and you can, too.
Next-Generation Infrastructure
Tackling Tomorrow's Biggest Challenges
Andrew Garmon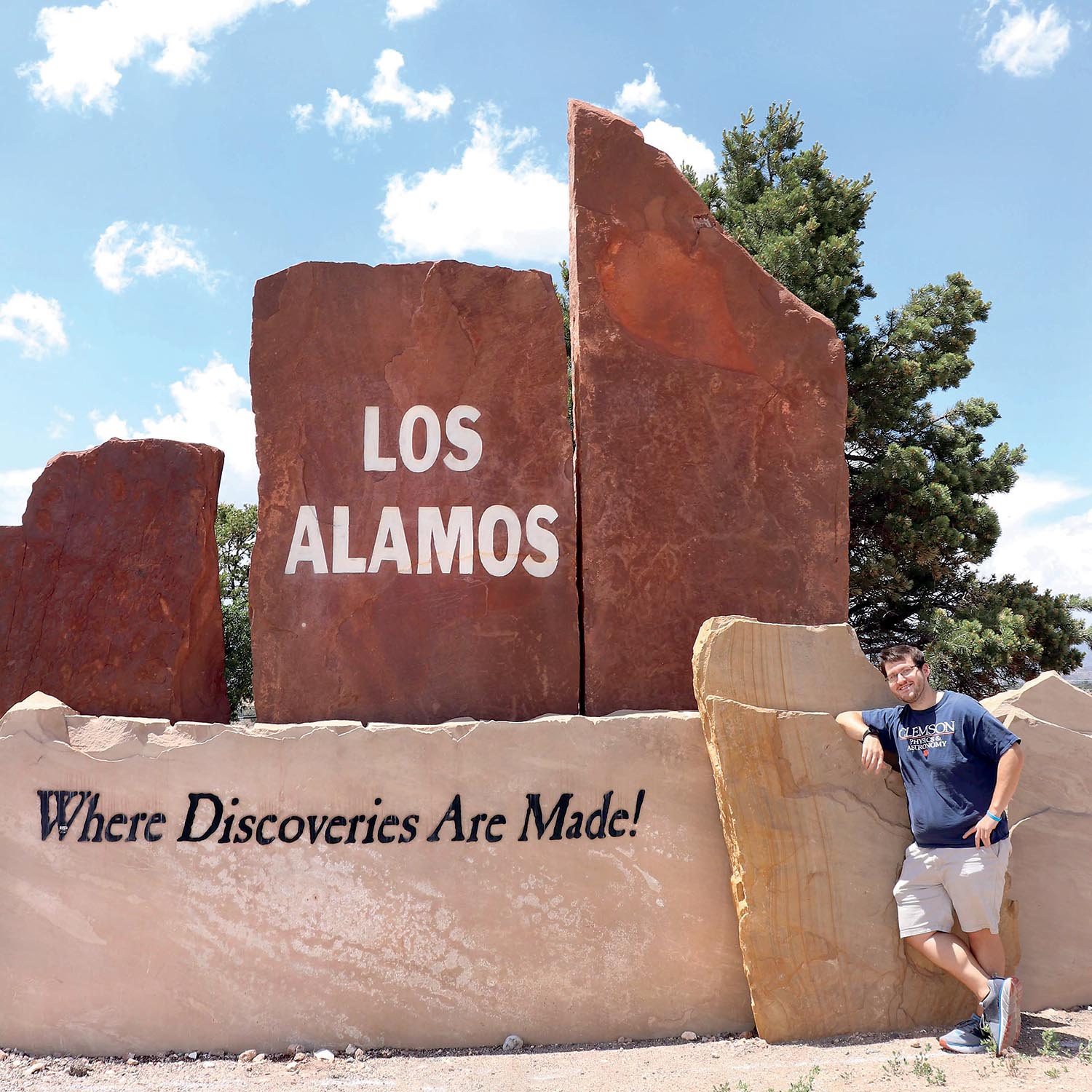 The world's fastest supercomputer, capable of a billion-billion calculations per second, is expected to debut in the United States in three years, and a College of Science graduate student has been tasked with designing methods to fully harness its potential. In 2018, Andrew Garmon, a doctoral student in the department of physics and astronomy, received a fellowship from the U.S. Department of Energy to study for one year at Los Alamos National Laboratory. Garmon is pursuing better techniques for a molecular dynamics computer simulation, known as ParSplice, which leverages supercomputing to generate short segments of an atom's trajectory. Once generated, those segments can be spliced together to create a long-time trajectory of the atom's course in studies that advance disease research and drug development.
Rajan Sekhon | Christopher McMahan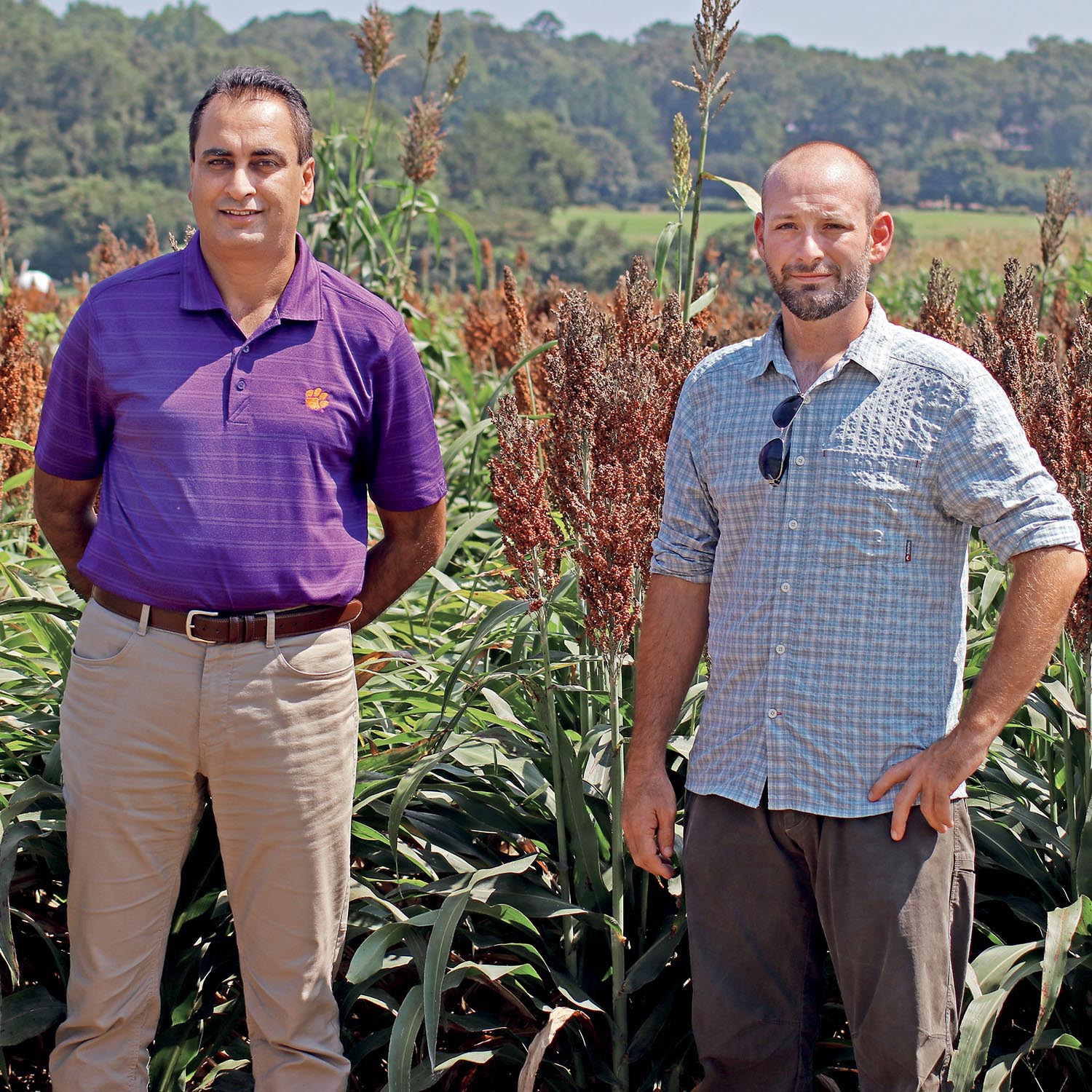 Weak corn and sorghum stalks cause the loss of about 20 percent of crops in the United States annually. Professors Rajan Sekhon in genetics and biochemistry and Christopher McMahan in mathematical and statistical sciences are part of a multi-university consortium trying to find out why. Supported by a four-year, $6 million grant from the National Science Foundation, the researchers are engaged in a study that aims to boost corn and sorghum production to sustain the ever-growing human population. "That's literally the forefront of science these days," McMahan says. "The idea that you can go into your office, shut the door and produce scientifically meaningful results is no longer possible." Says Sekhon: "We're developing a new generation of students who will have a solid understanding of genetics, and expertise in mathematics."
"What I enjoy most about Clemson is the close-knit research community. The professors and students I have worked with are always willing to help and offer collaborations on interesting research projects."

Shyla Kupis

NSF Graduate Research Fellow

Mathematical and Statistical Sciences
"I love my research group and my department! Dr. Ajello has been a pillar in my career. The first few years are challenging, but I admire the power of the program and people in the year since completing my exams."

Jordan Eagle

CXC Predoctoral Fellow

Chemistry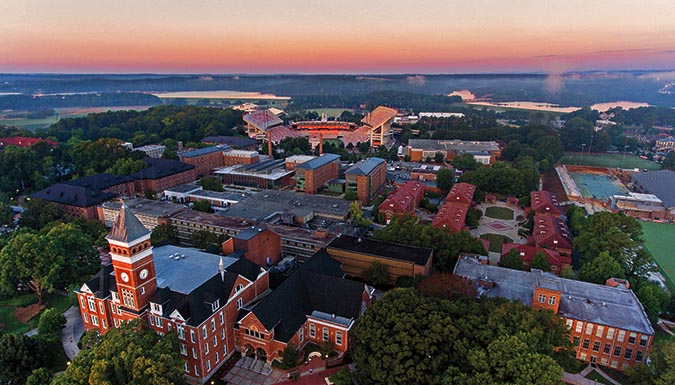 A Vibrant Community Awaits
What's your passion? Clemson is nestled in the foothills of the Blue Ridge Mountains on the shores of Lake Hartwell, a large manmade lake. Outdoor lovers can be in the mountains in an hour, or enjoy hiking, fishing, camping and more at one of several parks within a 45-minute drive. Greenville, about 30 minutes from Clemson, offers a thriving entertainment, dining and cultural scene. Atlanta, Georgia, and Charlotte, North Carolina, are within a two-hour drive.
Learn More in Our Graduate Viewbook
Ready to Apply? 
Application Deadlines
Most programs have deadlines in December or January for fall admission. A few programs also accept an occasional student in the spring.
Financial Support
In addition to traditional graduate teaching and research assistantships, doctoral students are supported by fellowship funds at the University, College and department levels.
Professional Development
Grad360 allows students to create an individualized professional development program, one workshop at a time.
College of Science
College of Science | 230 Parkway Drive, Clemson, SC 29634